Low smartphone penetration limits Zim's digital adoption – Econet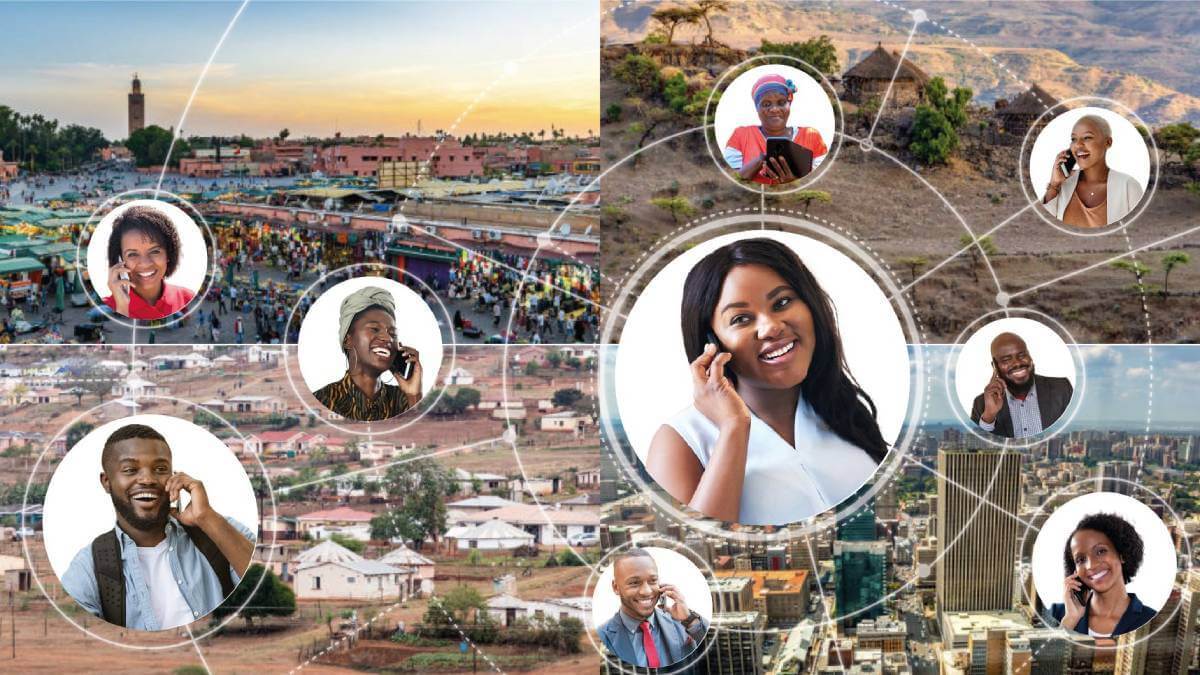 Econet Wireless says that smartphone penetration in Zimbabwe is still at a low 52%, compared to about 90% for South Africa and 80% for Kenya, and the lack of smartphones in the market "remains a limitation for the adoption of digital services" in the southern African nation.
This according to the Harare-headquartered company's 2020 annual report.
"Zimbabwe's internet penetration rate remains low as approximately 22% of the devices on our network trying to access data services are 'feature' phones with low data handling capacity," said board chairman James Myers in the report.
"The increasing digitalisation of the economy necessitates an increase in 4G/LTE infrastructure. Increased access to data services is necessary to support, among other critical imperatives, online education, health and business digitalisation initiatives.
"We are working closely with the Government to review the duty regime for mobile devices to enhance the rapid adoption of digital services across the economy," he added.
Myers also quoted the latest Postal and Telecommunications Regulatory Authority of Zimbabwe (POTRAZ) report, for the second quarter of 2020, showing that active Internet and data subscriptions declined by 2.4% to reach 56.7%.
The top three device manufacturers in the country were Samsung, Huawei and Apple, with Samsung having by far the biggest market share at 52.1% of the total devices.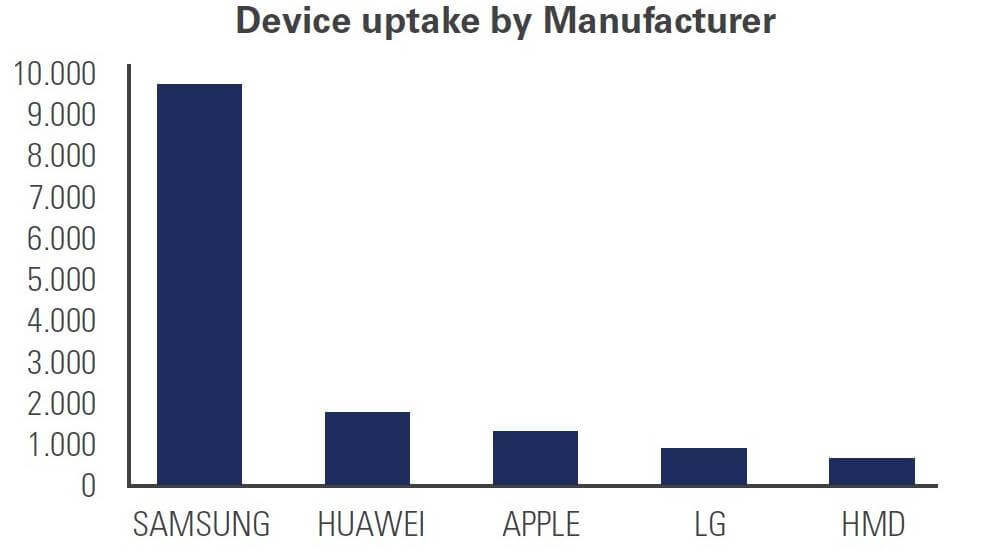 The company said that Matabeleland, Harare South and Mashonaland Central and West had the highest number of customers with smartphones in Zimbabwe.
Meanwhile, 53% of smartphone users were aged 18 to 40, and 45% were 41 to 75 years old.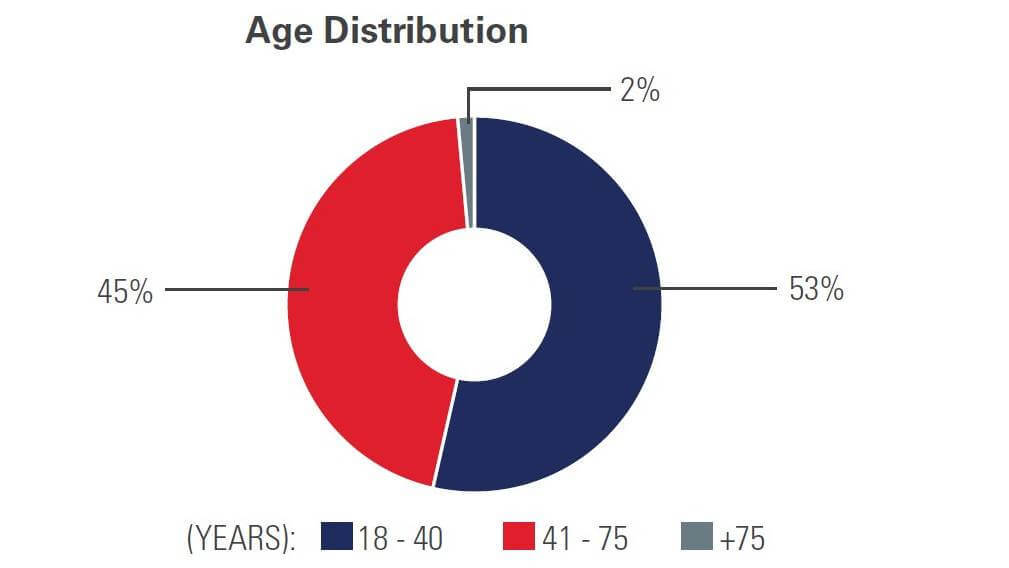 The annual report covers operations of Econet Wireless for the financial year ended February 29, 2020, but it was only published by the company on February 12, 2021.
Total revenue grew by 31% for the year, in inflation-adjusted terms, to ZWL$6.77 billion (US$18.7 million) driven by a 12% increase in voice minutes as well as a 5% growth in data traffic.
The company remains the biggest operator in Zimbabwe with its customer base increasing by 13% to 12.9 million and a market share of 69%, according to the regulator. It has about 8 million data active customers and during the year the volume of voice minutes was about 4.1 billion while 22.6 billion megabytes of data was used.
The company said that it services around 60% of all the mobile customers in the country and it provides 70% of all the mobile data capacity that is used in the country.
4G aspirations
"To date, we have a 3G population coverage of about 70% for data services across the country, and, inclusive of our 4G coverage, we now have 90% of the population covered by data-capable base stations, although based on the internet penetration rate, only 59% of the population have access to internet services," Myers said.
He said that 4G/LTE provides upload and download speeds that are up to ten times faster than 3G.
"As we increase our 4G coverage, complemented by the increase in data capable devices, we are able to provide faster upload and download speeds so that our customers can enjoy high speed applications.
"Our efforts have been hampered, in the last financial year, by the lack of foreign currency to increase our capacity and coverage to desired levels," he added.
Overall, Econet's 2G coverage in Zimbabwe reaches about 93.4% of the population, with almost 75% rural coverage. 3G's coverage has now reached almost 84% but 4G remains low, with just under 35% of the population covered by 4G services.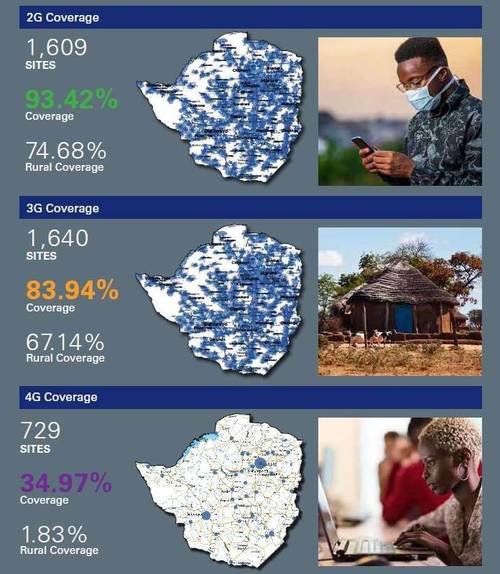 Power problems
Myers said that during the year the service quality and network availability "were significantly impacted" by power disruptions in Zimbabwe.
"Our network, during the peak of load shedding required over 3 million litres of diesel to operate optimally. This is a cost inefficient way to power the network as 1 kW of diesel power is 3-times more expensive than 1 kW of solar power, limiting the number of base stations that could be operated in this manner," he explained.
"These service disruptions also affected mobile money services across the country as the disruptions are common to all networks. Our operational costs increased as we had to constantly service the generators and also run an extensive fleet of fuel refilling tankers to ensure that network availability remained at an acceptable standard."
He said the company's strategy to implement a clean energy network driven by solar power is critical, as it recognizes the power deficit that the country may continue to experience into the foreseeable future.
Related posts:
*Top image source: Econet.
— Paula Gilbert, Editor, Connecting Africa