Ethiopia's telecoms liberalization is critical for digitization – report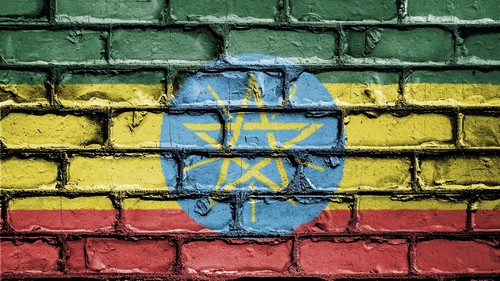 The liberalization of Ethiopia's telecoms market is crucial for the country to achieve its digitization ambitions, according to a new report from emerging market digital infrastructure and services consultancy, HIP Consult.
The report, Ethiopia's Digital Dawn: ICT Infrastructure & Reforms as Enablers of Transformation, suggests that the planned opening up of the country's telecom monopoly will go a long way to improve the affordability, coverage and quality of Internet and mobile services in the East African nation.
"With the state-owned Ethio Telecom as the sole provider of fixed and mobile Internet, as well as the owner and operator of the majority of fiber networks and towers throughout the country, pricing has been essentially left unchecked by a regulator or market competition," the report said.
But this is all set to change as Ethiopia is in the midst of plans to open up the telecoms sector by privatizing state-owned Ethio Telecom and issuing two additional telecoms licenses by the end of 2020. The country has also established an independent communications regulator, the Ethiopian Communications Authority (ECA), to support the promotion of a competitive market in the country.
Ethiopia is one of the last countries in the world with a complete monopoly over telecoms services. HIP Consult said that countries that previously had a similar monopolistic structure were able to successfully improve the affordability, availability and quality of Internet services by privatizing their state-owned monopoly.
With a population of over 110 million, the Horn of Africa nation has one of the world's fastest-growing economies, making it an appealing market in which to offer mobile and fixed-line services.
All of the Africa's major operators are interested in getting one of the two licenses up for grabs. Econet, Orange, MTN, Etisalat, Vodacom and Safaricom have all expressed interest in expanding their African footprints into the country.
Growth potential
"As one of the largest and fastest-growing countries in Sub-Saharan Africa, Ethiopia has potential to become a leader in ICT. However, prominent infrastructure gaps are apparent when benchmarking regionally," HIP Consult said.
According to the country's 2025 Digital Strategy, released in June 2020, Internet coverage in Ethiopia has grown at an annual rate of 45% for mobile broadband, but active mobile broadband subscriptions are only 7.1% of the country, compared with the regional average of 24.8%.
Statistics from market research company, Omdia, show that at the end of 2019 Ethio Telecom had around 44 million subscribers, giving the country a mobile penetration rate of only 40%. Omdia's data shows that less than 2% of Ethiopia's mobile users are on 4G, with 90% of them still using 2G services.
Ethiopia's fiber market is also an interesting one. Despite over 33,000 kilometers of fiber collectively deployed by Ethio Telecom, Ethiopian Electric Power (EEP) and Ethiopian Railways Corporation (ERC), fiber networks reach only 37% of the population, according to HIP Consult.
"While a handful of Internet Service Providers (ISPs) have been established in Addis Ababa and other major cities, they are reliant on Ethio Telecom's infrastructure and are limited to service locations dictated by the incumbent. Outside of major urban areas, connectivity options are limited," it said.
"A critical factor in achieving Ethiopia's goals for economic growth, and for GDP in particular, is investment in new technologies and enabling ICT infrastructure to drive job creation and the development of digital skills and entrepreneurship," HIP Consult explained.
Unfortunately, the COVID-19 pandemic has proved challenging for the global economy and will have an even more significant effect on African economies. The World Bank projects that economic growth in Africa will decline from +2.4% to between -2.1% and -5.1% in 2020.
"Sub-Saharan Africa as a whole may experience negative economic spillover effects from the pandemic due to external dependencies and weak health infrastructure. Despite the economic downturn, COVID-19 has exacerbated the need for digitization, and shown that investment in ICT and digital transformation is more important than ever," it concluded.
— Paula Gilbert, Editor, Connecting Africa