Hot startup of the month: Ghana's Float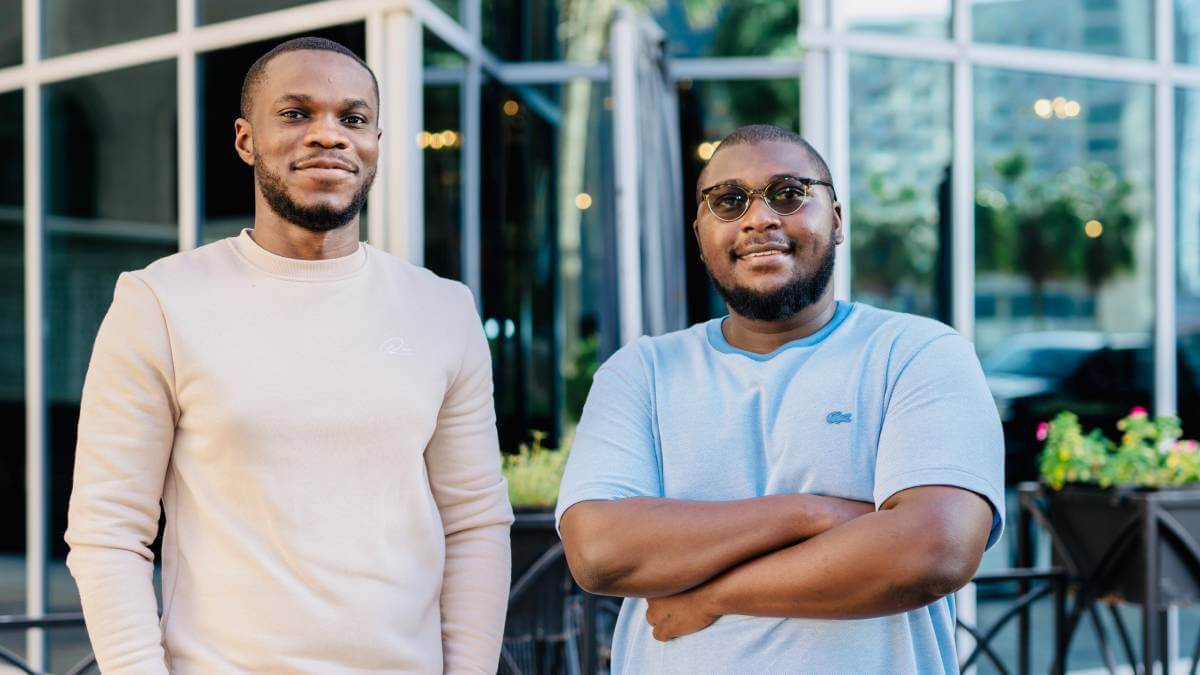 Very few African startup founders have taken part in
Y Combinator
(YC), the renowned Silicon Valley-based accelerator program that can claim a key role in the early stages of the likes of Airbnb, Dropbox, Stripe and Reddit, not to mention African startup royalty such as Flutterwave, Paystack and Kobo360.
Only one has done it twice, however, and after moderate success with his first YC-backed venture, Ghanaian Jesse Ghansah is planning big things for his second, Float, a spend and cash management platform for small and midsized businesses (SMBs) in Africa.
The first company Ghansah took to YC was digital media startup OMG Digital, which grew from zero to 6 million users in less than two years and also got backing from the likes of Comcast, Social Capital and Google Launchpad. It continues to run to this day, but more as a lifestyle business, though Ghansah says he learnt a lot from it.
"That was my baptism of fire, as I pretty much experienced all the worst nightmares a founder could possibly imagine, concurrently – running out of funding, co-founder exit, failed fundraising efforts, running a distributed team on fumes, going through a failed acquisition… it was quite a lot but that sharpened my entrepreneurial skills and made me a better person. I'd say very few things surprise me these days," he said.
Now Ghansah heads up Float, which is used by businesses to manage and monitor their cash flow in real time, make supplier payments and access instant credit for critical business expenses.
The startup's products include a multi-currency bank account for making and receiving instant local and international payments, a revolving credit line, and credit cards, as well as a multi-account management tool and one that automate bills, payments and invoice collections.
"We're the only platform in this region that has managed to combine banking, credit and payments tools into one seamless experience. Our credit product is the most flexible and available working capital solution businesses can possibly get," Ghansah claimed.
"Also, signing up to Float is quick and super easy since we connect to and run on top of their existing business bank accounts and payment processors. No complex switching or migration is needed."
Constant cash flow
Launched publicly in June 2021, having participated in YC in 2020, Float was founded with a simple goal – to help small businesses overcome their short-term cash flow challenges.
"Each day, businesses have tens of billions of dollars stuck in unpaid receivables due to slow-paying customers who usually require time to make their payments, sometimes as long as 30 or 60 days," said Ghansah.
"We are eliminating this gap by providing instant working capital, so businesses don't have to worry about making payroll or being able to buy more inventory. This is a very common problem in most business verticals as it's the norm for companies to offer credit sales to stay competitive. Essentially, if you're a business that experiences a payment lag after a service or good is produced, you will find Float useful as we let you access that revenue on demand without any hustle."
Aside from Y Combinator, the company has other backers. It recently banked a US$17 million seed round, including both debt and equity capital, from investors including Tiger Global, JAM Fund, Arcadia Funds, Soma Capital, Ingressive Capital and Magic Fund, as well as YC and its leader Michael Seibel. This came off the back of strong adoption, and Float has big expansion plans too.
"The demand has been quite overwhelming and we can't onboard new customers fast enough! We've had over 1,000 businesses sign up to the platform within the last couple of months with three times that number in our pipeline, impatiently waiting to be onboarded," said Ghansah.
"This is honestly no surprise to us as 86% of African SMBs with bank accounts have zero access to formal credit nor the right financial software they need to be successful. We're currently operating in Nigeria and launching in Ghana and Kenya later this quarter."
Fintech phenomenon
Float, which makes money from interest revenue on its revolving credit lines and traction fees from payment transactions on the platform, says its main challenges have been regulatory ones, such as getting the right licenses and compliance programs in place. Regardless, Ghansah says the opportunities in African fintech are huge.
"There are many facets in fintech that have barely been scratched. On the business-to-business [B2B] side in particular B2B payments and credit are what stand out to me the most. The market opportunity is enormous and greatly unexplored," he said.
"In the context of Float, being the platform that provides the liquidity and the software that in turn speeds the rate of transactions and commerce will be immensely valuable. We will truly unlock the true growth potential of commerce in Africa," Ghansah said.
---
Want to know more about African startups and new innovations on the continent? Check out our Innovation Hub here on Connecting Africa.
---
"YC was the first check into Float and also helped us source debt to overcome the chicken-and-egg problem all lenders face at the beginning stages. We also got our card issuing and banking partnerships through the network which were crucial to our go-to-market strategy.
"It'd have been exponentially harder to build Float without YC in our corner."
With the famous accelerator in that corner, and invested in the startup, it seems the sky is the limit for Float as it bids to help SMBs across Africa fulfill their own potential.
Related posts:
*Top image is of Float co-founders Jesse Ghansah and Barima Effah. (Source: Float).
— Tom Jackson, co-founder of Disrupt Africa, special to Connecting Africa