Africa Data Centres expand in SA & Kenya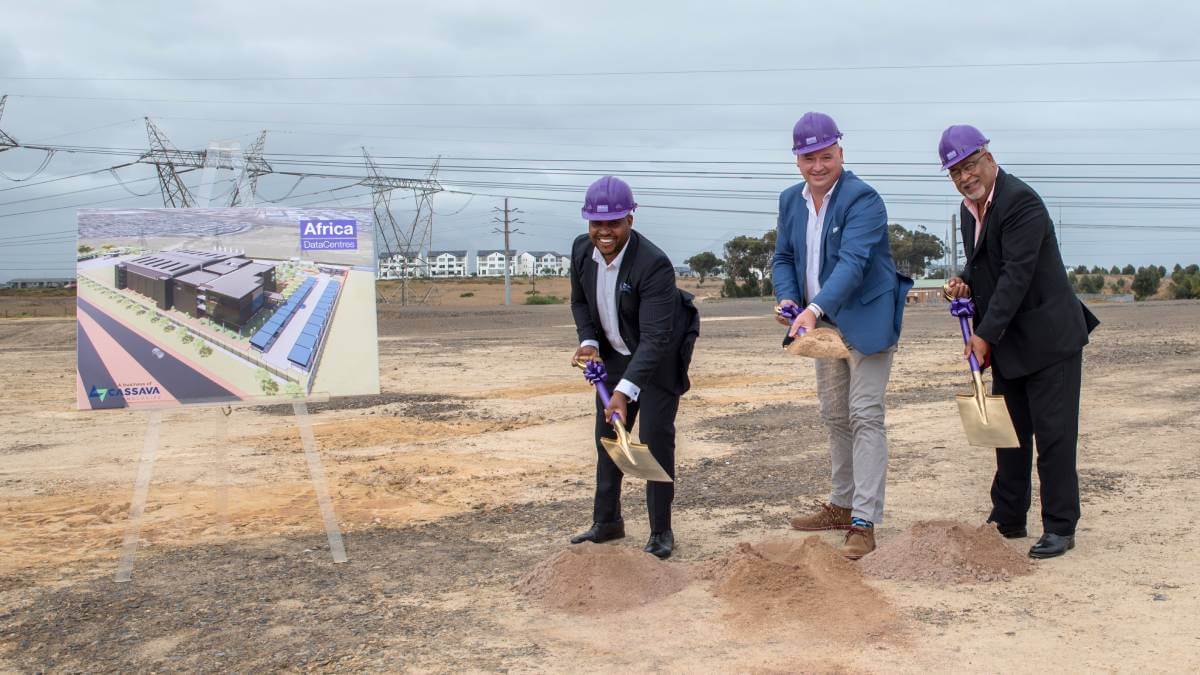 Africa Data Centres has broken ground on new facilities in Nairobi, Kenya and Cape Town, South Africa.
The data center provider is part of pan-African technology group Cassava Technologies, and plans to invest $500 million into building hyperscale data centers across Africa with the support of the US Development Finance Corporation.
On Wednesday, Africa Data Centres announced it is building a second data center in the northern part of Cape Town which will have an IT load of 20 megawatts. Construction is already underway, and the facility will be up and running by mid-2024.
Africa Data Centres CEO Tesh Durvasula said the company is building the second Cape Town facility to meet demand in the region and beyond.
"Cape Town is a thriving city and the second largest economy in South Africa. It is regarded as the country's IT and software hub, and we are seeing significant growth in the data centre market in the region. It is a preferred site for both global and local providers of cloud software and IT services," Durvasula said in a statement.
The new Cape Town facility will bring the company's total number of data centers in South Africa to four and is part of a bigger investment program to build an additional ten data centers in Africa.
"Cape Town is a prime location for data centres and within easy reach of all the submarine cable landing stations. In addition, the new data centre is positioned to provide geographic redundancy from the company's other facility, which lies in the south of the city, offering customers the option of deploying in two locations," Africa Data Centres said.
Nairobi's next phase
Similarly in Nairobi, the company last week broke ground on a new build which will expand its existing data center by up to 15 MW of IT load.
The Nairobi expansion will be completed in the first half of 2024 and will bring five times more capacity than is currently installed.
"We believe that data centres will play a significant role in digital transformation and economic growth on our continent. Without them, the push towards a digital economy in Africa will be missing a key pillar. Our decision to increase our investment in our data centres in Kenya is in recognition of the position the country now occupies as a leader in the adoption of digital technologies in Africa," Hardy Pemhiwa, group president and CEO of Cassava Technologies, said in a statement about the Kenyan expansion.
---
Want to know more about cloud computing in Africa? Check out our dedicated Cloud content channel here on Connecting Africa.
---
Earlier this month Africa Data Centres announced a partnership with INX-ZA to offer remote peering in South Africa.
This followed recent expansions in Johannesburg and Accra as the group ramps up its African expansion with data center builds expected in Africa's largest cities including Abidjan, Lagos, Cairo and Casablanca.
Fellow data center developer and operator Raxio Group also announced this month it is building a new facility in Angola.
Related posts:
*Top image is of Finhai Muzara, CFO of Africa Data Centres; Alderman James Vos, Cape Town Mayoral Committee; and Malvin Meyer, group managing executive of Liquid Intelligent Technologies, at the second Cape Town data center groundbreaking in January 2023. (Source: Africa Data Centres)
— Paula Gilbert, Editor, Connecting Africa