2Africa subsea cable makes another SA landing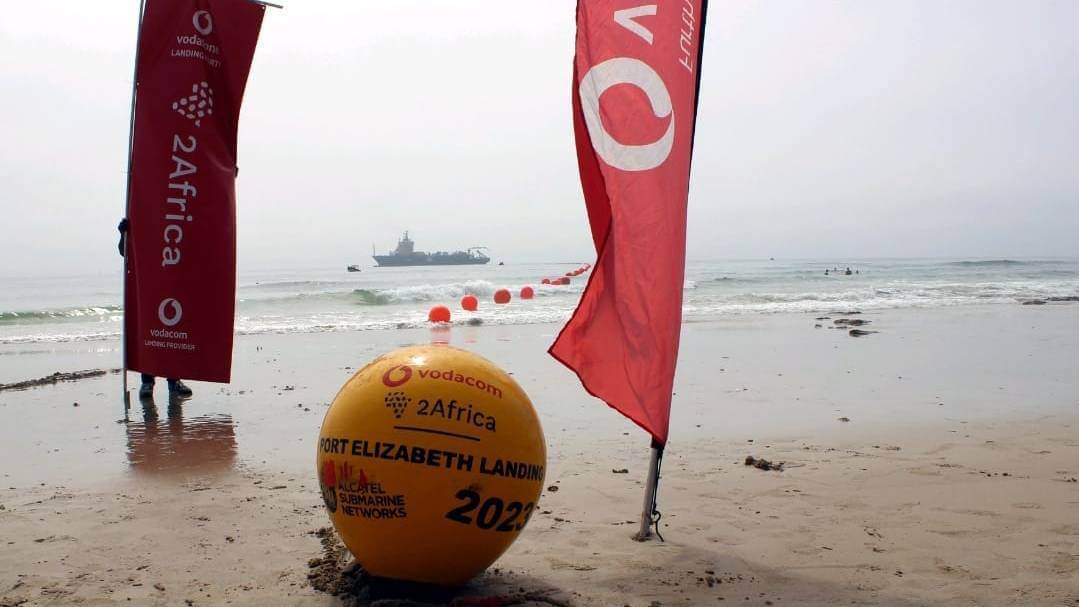 The highly anticipated 2Africa subsea cable – which will connect Africa, Europe and Asia – has made another landing in South Africa, this time at the Vodacom network facility in Gqeberha (formerly Port Elizabeth) in the Eastern Cape province.
The 45,000km subsea cable project aims to significantly increase the capacity, quality and availability of Internet connectivity between Africa and the rest of the world, with a design capacity of up to 180 Tbit/s.
2Africa was announced by Meta (Facebook) in May 2020, and is being rolled out through a consortium including eight international partners: China Mobile International, MTN GlobalConnect, Orange, center3 (stc), Telecom Egypt, Vodafone/Vodacom, the West Indian Ocean Cable Company (WIOCC) and Meta.
The Gqeberha landing is the 2Africa project's third on the coast of South Africa, following two recent landings in the Western Cape by MTN GlobalConnect. Vodacom is the designated landing partner, providing facilities for the cable's installation at an existing site in Gqeberha's Summerstrand area.
Vodacom Group Chief Officer for International Markets, Diego Gutierrez, said the cable will help drive digital inclusion in Africa by increasing access to quality Internet services. It will take investment in network infrastructure to support this goal, he said.
"We cannot achieve this alone, and collaboration between other industry stakeholders and the public sector is critical in enabling more citizens across the continent to be connected," Gutierrez added.
Alcatel Submarine Networks (ASN) is responsible for manufacturing and deploying the 2Africa cable, due for completion in 2024 via 46 landing locations in 33 countries.
Vodacom said the 2Africa East cable system, of which the Gqeberha branch is a part, will be ready for service by the fourth quarter of 2023.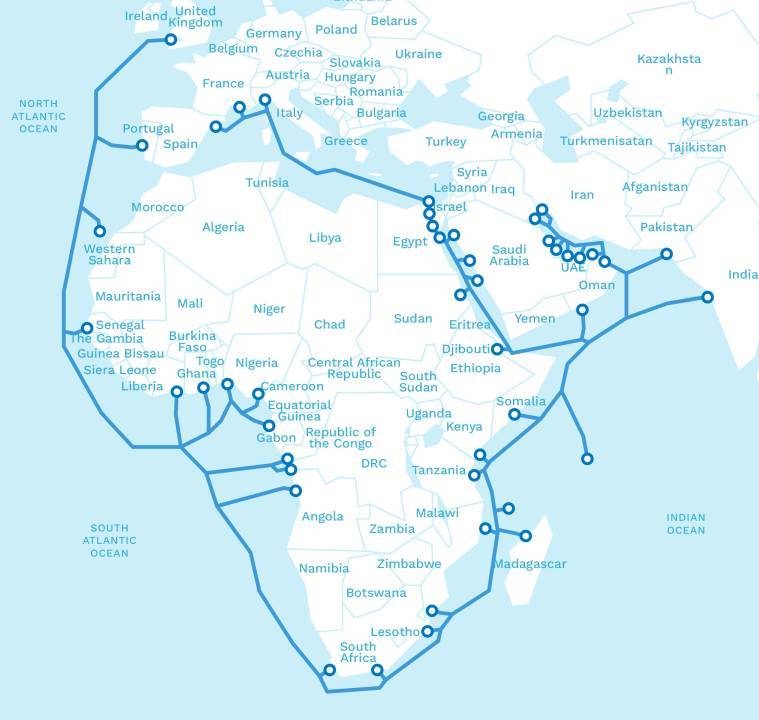 2Africa will have 27 landings in Africa across 19 countries, including four landings in South Africa and two each in Mozambique, Kenya, Nigeria, Somalia and Egypt.
In September 2021, it added a new segment – called the 2Africa PEARLS branch – that will connect the Arabian Gulf and South Asia. This will extend the original length of 37,000km to over 45,000km, making it the longest subsea cable system ever deployed.
A study from RTI predicts that 2Africa will catalyze between $26.2 billion and $36.9 billion in economic impact for Africa within two to three years of becoming operational.
Eastern Cape expectations
Vodacom said that through the 2Africa landing at Gqeberha, service providers will be able to obtain capacity on a fair and equitable basis, and direct international connectivity can be provided to data centers, enterprises and wholesale customers.
"Once the fiber cable system has been deployed, businesses and consumers will benefit from improved quality, reliability, and lower latency for Internet services, including telecommuting, high-definition video streaming and advanced multimedia and mobile video applications," the operator said.
The cable system's landing in the Eastern Cape – one of South Africa's poorest provinces – will also offer the potential for much-needed regional job creation in sectors that rely on direct international connectivity, such as data centers, call centers and software development.
---
Want to know more about connectivity in Africa? Check out our dedicated Connectivity content channel here on Connecting Africa.
---
Vodacom added that the 2Africa project underpins further growth of 4G, 5G and fixed broadband access by providing improved connectivity to underserved and rural areas and network resilience from the Eastern Cape to the rest of South Africa.
The 2Africa landings come after Google's Equiano cable – which will connect South Africa to Europe along Africa's west coast – also landed on SA shores in August 2022.
Related posts:
*Top image is of the 2Africa cable system coming ashore in Gqeberha in South Africa's Eastern Cape province. (Source: Vodacom)
— Paula Gilbert, Editor, Connecting Africa