2Africa subsea cable lands on SA shores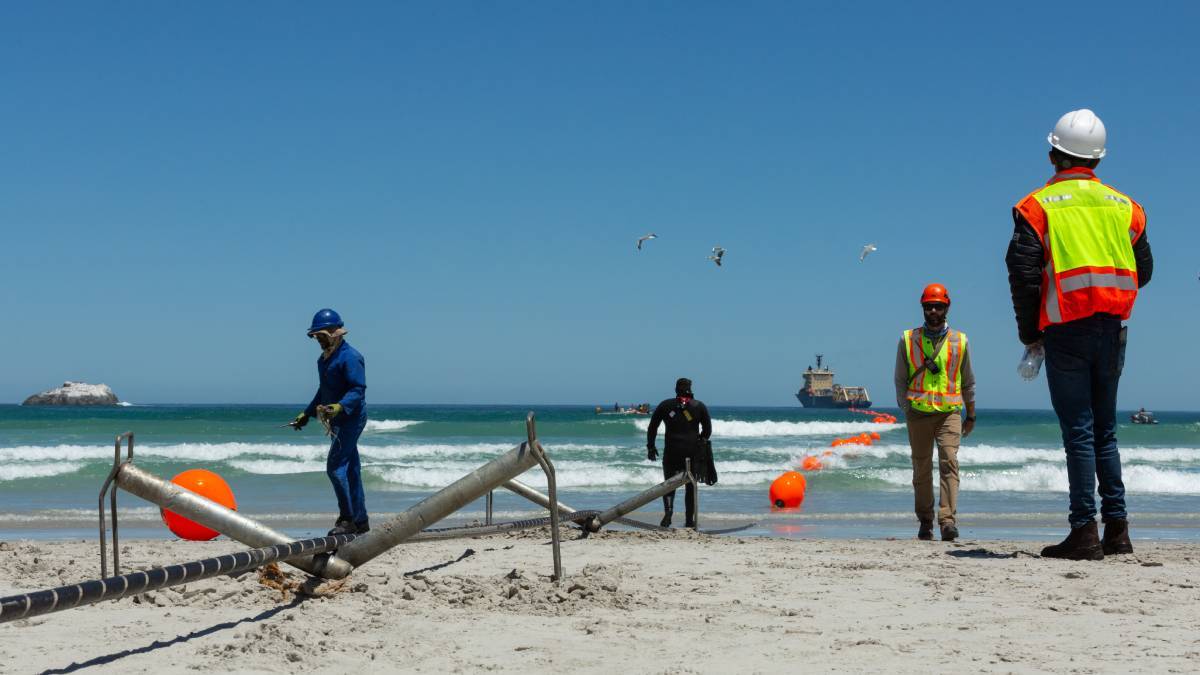 The highly anticipated Meta-backed 2Africa subsea cable – which will connect Africa, Europe and Asia – has landed on South African shores.
MTN South Africa and the group's wholesale operation, MTN GlobalConnect, announced the landing of the 45,000km cable in Yzerfontein and Duynefontein in the Western Cape saying the cable will help strengthen Internet connectivity for the continent.
2Africa was announced by Meta (Facebook) in May 2020, with a long list of high-profile backers including MTN GlobalConnect, Vodafone, Orange, Telecom Egypt, Saudi Telecom, China Mobile International, center3 and the West Indian Ocean Cable Company (WIOCC).
The system is expected to go live on the western side of Africa in 2023 and on the east coast in 2024 via 46 landing locations in 33 countries.
In September 2021, it added a new segment – called the 2Africa PEARLS branch – that will connect the Arabian Gulf and South Asia. This will extend the original length of 37,000km to over 45,000km, making it the longest subsea cable system ever deployed.
For MTN GlobalConnect, the SA landing is the first in a series of six across five countries: with two landings in South Africa and one each in Sudan, Côte d'Ivoire, Nigeria and Ghana.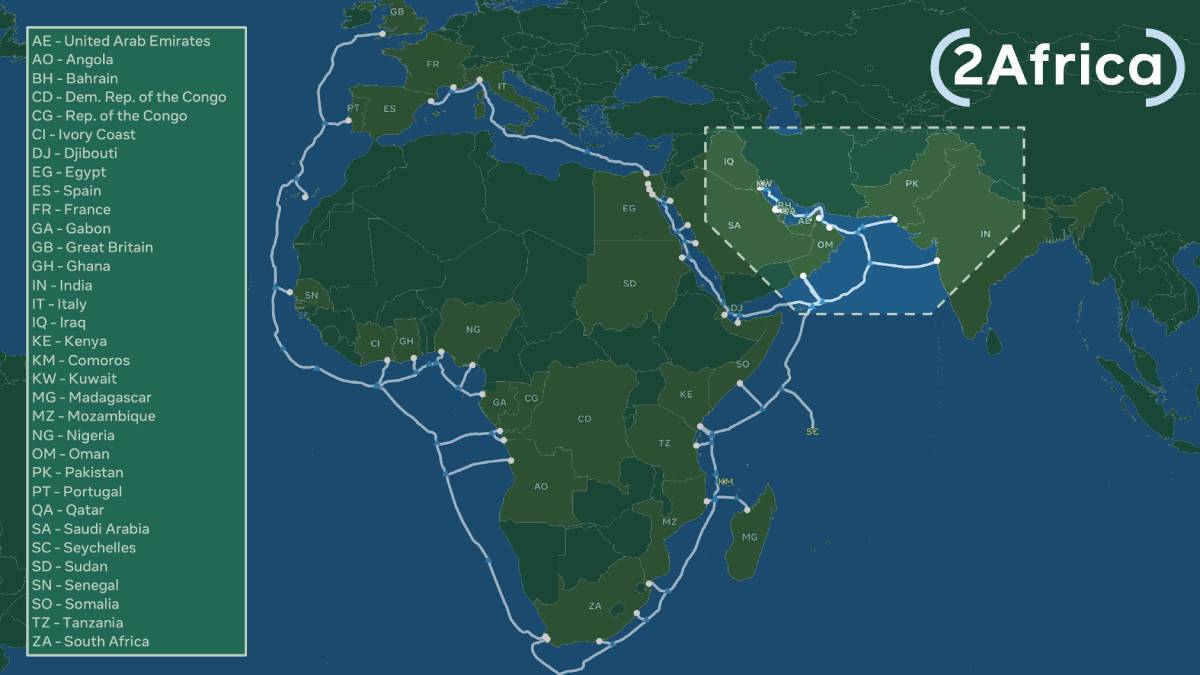 "Strategic partnerships such as the one we have with the 2Africa consortium will help us accelerate and deepen Internet adoption and socio-economic progress across the African continent. Data traffic across African markets is expected to grow between four and five fold over the next 5 years, so we need infrastructure and capacity to meet that level of growth and demand," said MTN Group President and CEO Ralph Mupita.
The 2Africa landing comes just months after Google's Equiano cable – which will connect South Africa to Europe along Africa's west coast – also landed on SA shores.
MTN GlobalConnect said the Yzerfontein landing will support the 2Africa West cable and the landing station in Duynefontein will support the 2Africa East cable.
The 2Africa cable system is expected to deliver much-needed Internet capacity, reliability and improved Internet performance across large parts of Africa with a design capacity of up to 180 TBit/s.
"The initiative complements our terrestrial fiber strategy to connect African countries to each other and to the rest of the world. We are building scale infrastructure assets to meet the explosive growth in data traffic and accelerate the digital economy on the continent, by creating a pan-African fiber railroad driving affordable connectivity," added MTN GlobalConnect CEO Frédéric Schepens.
MTN has set a target to rollout a total of 135,000km of proprietary fiber by 2025, generating up to $1 billion in revenue and "entrenching MTN as the number one African fiber player, by building subsea and terrestrial scalable capacity and resilience."
South African service providers will be able to acquire capacity in carrier-neutral data centers or open-access cable landing stations on a fair and equitable basis, MTN said.
Related posts:
*Top image is of the 2Africa cable system coming ashore in South Africa's Western Cape. (Source: MTN GlobalConnect)
— Paula Gilbert, Editor, Connecting Africa