MTN Zambia rolls out commercial 5G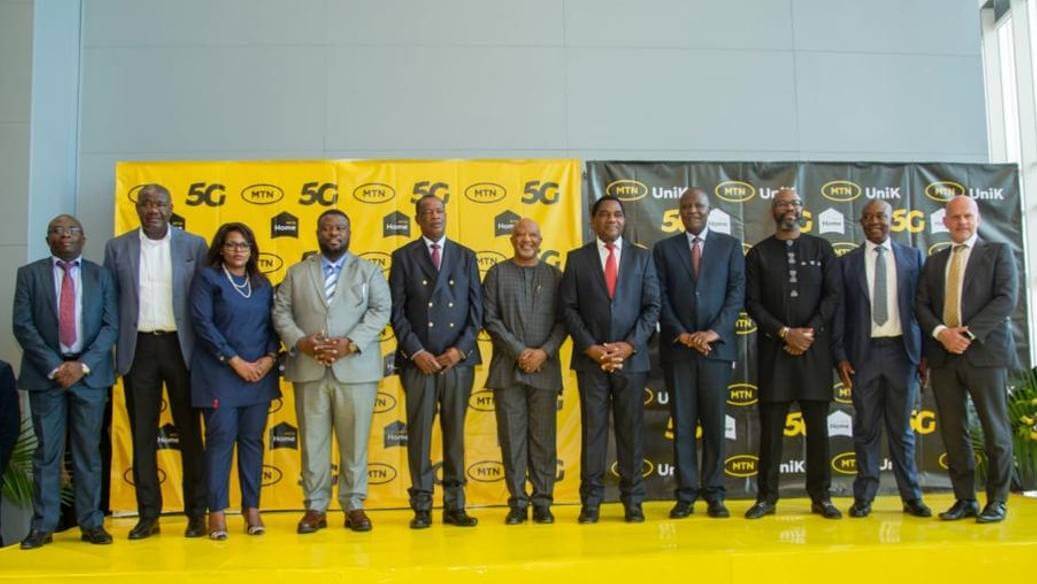 Pan-African operator MTN has officially rolled out its 5G network in Zambia, becoming the first mobile operator in the Southern African nation to offer 5G services commercially.
MTN Zambia began trialing 5G in January 2022 and has now launched a commercial service in six Zambian cities.
MTN Group's president and CEO, Ralph Mupita, said MTN Zambia was the group's third operation in Africa to roll out commercial 5G services – after previous launches in South Africa in June 2020 and in Nigeria in September 2022.
"5G can transform business and livelihoods beyond simple connectivity, with the potential to unlock many new use cases. In Zambia, we see great opportunities across many sectors, and in the mining industry in particular," he said.
The president of the Republic of Zambia, Hakainde Hichilema, led the launch in Lusaka, which was also attended by several Zambian government ministers and representatives of the telecoms regulator and central bank.
5G coverage strategy
MTN Zambia CEO Bart Hofker said MTN's 5G services had been activated to cover about 65% of the population in the cities of Lusaka, Kitwe and Ndola as well as parts of Chingola, Solwezi and Kalumbila. This translates into about 15% of the overall population.
"We plan to reach 100% 5G coverage in Lusaka, Kitwe and Ndola by the middle of 2023, while gradually expanding the 5G network to other locations," Hofker said, adding that MTN Zambia customers need a 5G-enabled device to connect to the 5G network where it is available.
MTN started its operations in Zambia in 2005 after acquiring Telecel and provides communications solutions across all the ten provinces, including 4G, 3G and 2G networks and now 5G.
5G is fifth-generation mobile network technology which offers faster speeds, lower latency, better security and stability and the ability to handle high-volume connections and mobile data. It can connect virtually everything, including machines, vehicles and robots, MTN explained.
The operator sees potential use cases in industries like mining and manufacturing, where a 5G network can be used to automate processes to increase capacity and efficiency.
Rival gains traction
According to statistics from market research company Omdia, MTN was the second-biggest mobile operator in Zambia, with around 7.1 million mobile subscribers as of September 2022. Airtel Zambia had almost 7.9 million customers in comparison and Zamtel about 4.2 million.
At the end of 2021 MTN was leading Airtel in subscribers but Airtel gained traction in the first six months of 2022 while MTN lost customers, according to the Omdia data.
Airtel has its own 5G ambitions in Zambia and in October spent US$29 million on additional spectrum in the country which it said it would use for expanding its mobile and fixed services, including 5G rollout.
---
Want to know more about 4G and 5G in Africa? Check out our dedicated 4G/5G content channel here on Connecting Africa.
---
The introduction of 5G is part of a wider network strategy for MTN Zambia which also includes the optimization and modernization of existing 3G and 4G networks, the building of a fiber ring in Zambia with MTN GlobalConnect, as well as the extension of coverage in more rural areas.
Through its rural connectivity program, MTN Zambia and its partners plan to use cost-effective coverage alternatives to launch 45 rural sites in 2022 and another 100 in 2023.
Related posts:
*Top image is of Zambian government delegates and MTN executives at the 5G launch in Lusaka, Zambia in November 2022. (Source: MTN).
— Paula Gilbert, Editor, Connecting Africa