Africa has fastest growing fixed broadband market – Omdia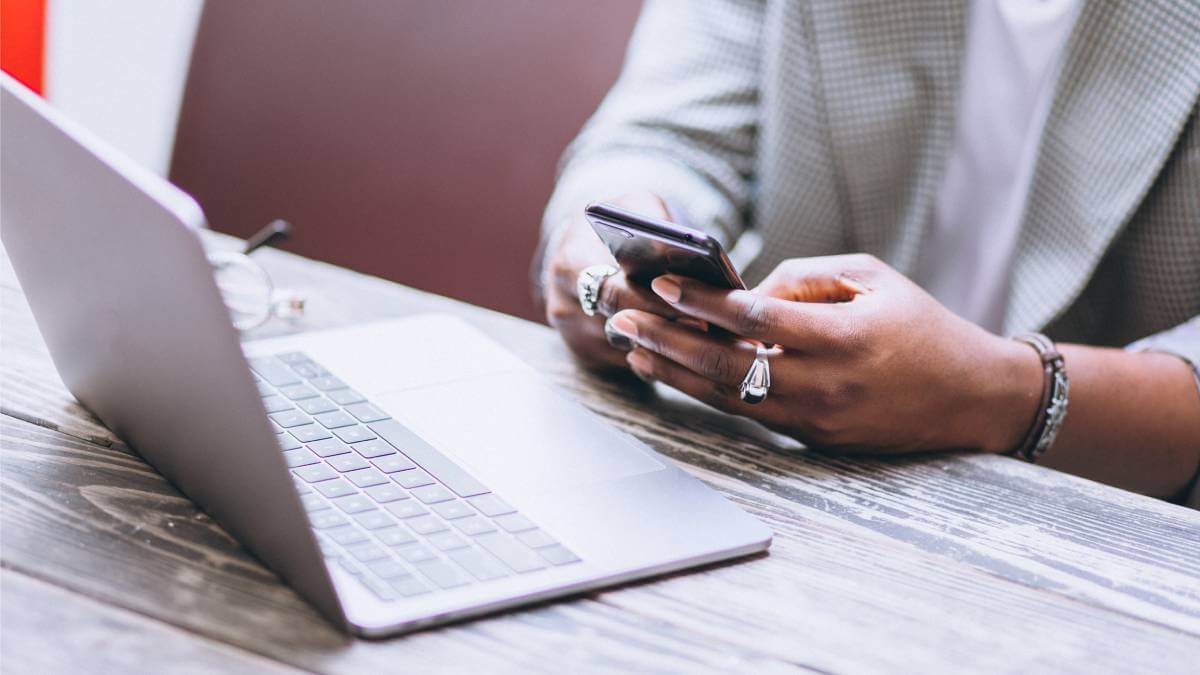 Africa's fixed broadband market has recorded the strongest growth rate among world regions in both subscriptions and service revenues over the past five years. That is according to a new report from Omdia titled
Africa Broadband Outlook 2022
.
The white paper is commissioned research by Omdia for Huawei and analyzes the state of broadband development in Africa compared to global markets.
It found that Africa's fixed broadband subscriptions increased by 14.6% in 2021 alone – compared to the global average of 8.2%. This was because of new network deployments and efforts to improve the affordability of broadband services during the COVID-19 pandemic.
Total fixed broadband subscriptions in the region increased from 28 million in 2020 to 32.1 million in 2021, while penetration increased from 10.2% to 11.4% over the same period.
Africa is also projected to record the highest fixed broadband subscriptions growth rate between 2024 and 2027.
Despite this fast growth, Africa still lags other regions overall with an average fixed broadband household penetration rate of 11.5% at the end of 2021, far below the global average of 59%.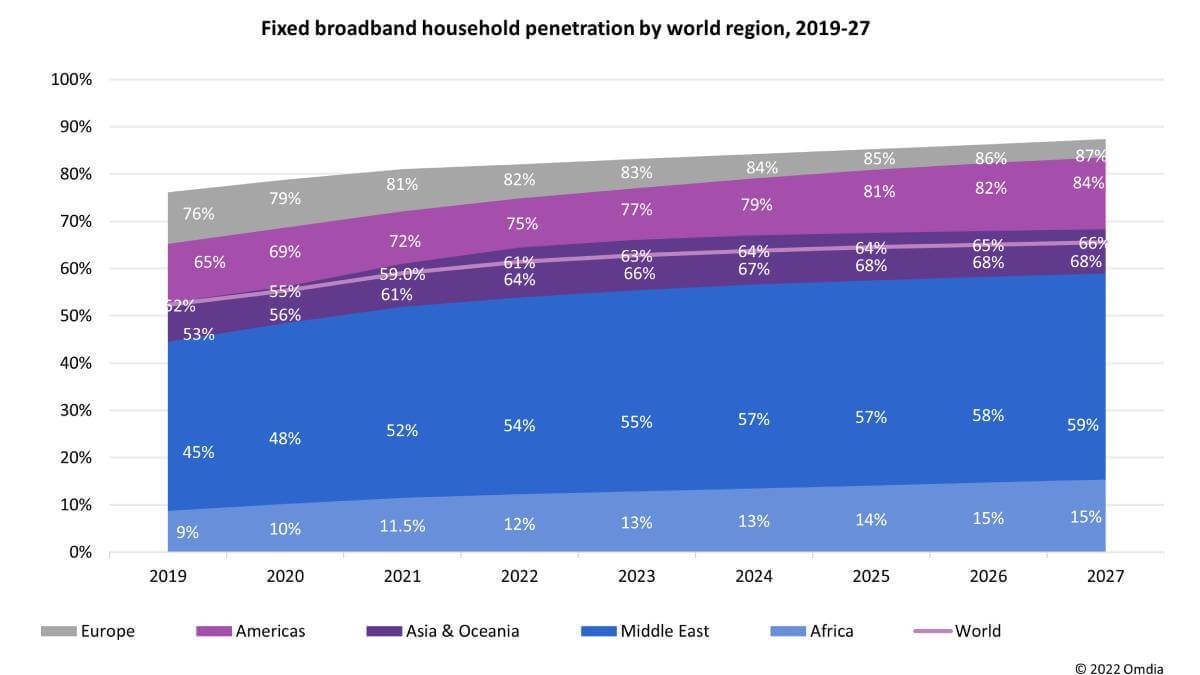 While demand for broadband services is on the rise across Africa, low service availability and poor affordability continue to hinder the rapid adoption of broadband services. Broadband infrastructure deployment still faces myriad challenges, including low electrification rates, poor road networks and insecurity, according to the report.
"Based on existing trends, Africa will remain well below the global average fixed-broadband household penetration rate through to at least 2027, which is the range of our current forecasts. But changes in policies and strategies towards broadband in Africa could accelerate development," the report said.
Fiber future
The report also found that DSL continues to be Africa's largest fixed broadband technology by subscriptions. But new broadband technologies – fiber and fixed wireless access (FWA) including 5G FWA – will help to propel growth in fixed broadband in Africa.
"Fiber is seen globally as the best option for delivering high-speed broadband services. FWA networks cost less to deploy than wireline and 5G FWA can also deliver high-speed broadband."
The number of fiber subscriptions in Africa grew by 44% year-over-year in 2021 to reach 2.6 million, according to the report which predicts that fiber subscriptions will grow 207% between 2022 and 2027, to reach 11.7 million.
By 2027, fiber and FWA combined will account for 64% of Africa's fixed broadband subscriptions, Omdia forecasts.
"For countries that already have significant DSL infrastructure it might be best to focus for the short- to medium- term on upgrading DSL networks to deliver higher speeds, while developing plans for transitioning to fiber over the longer term," the authors said.
South Africa leads when it comes to fiber-to-the-business (FTTB) deployments, followed by Kenya, Tanzania and Ghana. When it comes to fiber-to-the-home (FTTH) penetration, the top African markets are South Africa, Morocco and Kenya.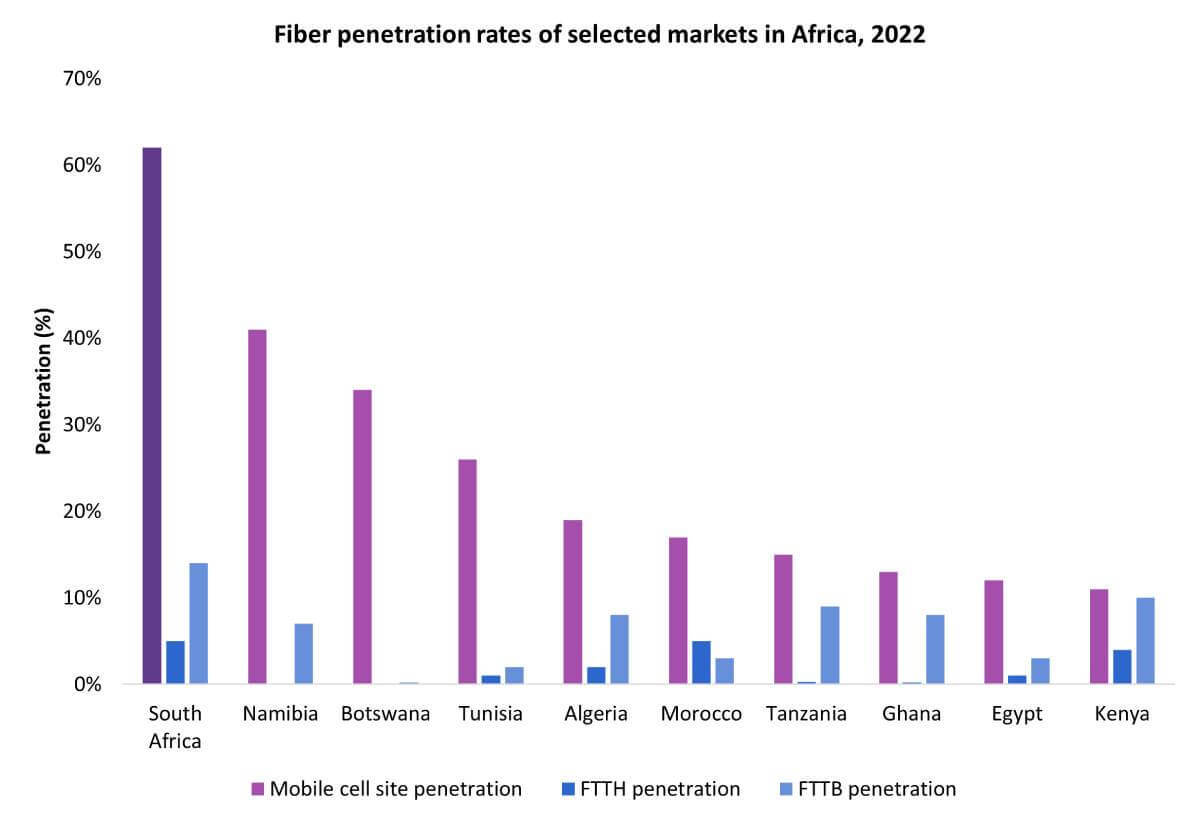 Driving development
The white paper also proposed a program, called Broadband Africa Vision 2030, which suggests a path toward connecting all in Africa to broadband.
The Broadband Africa Vision 2030 sets three targets to drive the development of broadband on the continent:
All African countries should have a National Broadband Plan, or equivalent strategy, by 2030.
Average household fixed broadband penetration on the continent should be above 20% by 2030.
By 2030, five African countries should be in the top 50 in Omdia's Fiber Development Index (FDI), a benchmark of the broadband ecosystem in markets around the world.

The 2022 edition of the FDI tracks 88 countries around the world including 16 in Africa, but currently no African countries are in the top 50 in the Index, Omdia said.
---
Want to know more about connectivity in Africa? Check out our dedicated Connectivity content channel here on Connecting Africa.
---
Some other recommendations to governments include: setting up and making use of Universal Service Access Funds to support network deployment in underserved areas and services for low-income customers; policies to promote infrastructure sharing; removing unnecessary bureaucracy around network deployment; and reducing taxes on broadband devices and services.

The full Omdia report is available here.

Related posts:

*Top image source: Image by senivpetro on Freepik

— Paula Gilbert, Editor, Connecting Africa