Fintech startup Klasha connects African shoppers to global brands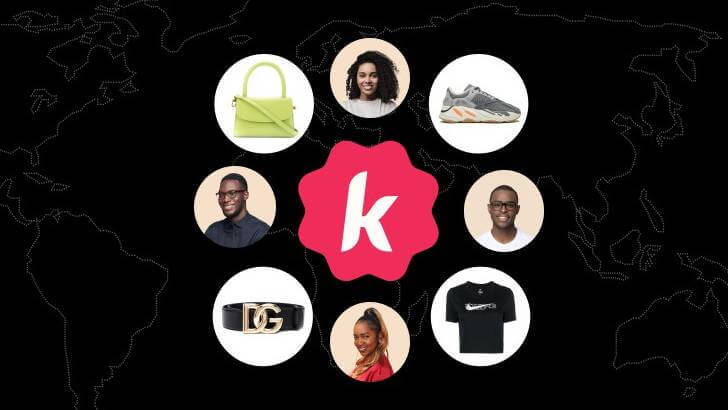 Fintech startup Klasha is on a mission to create a frictionless commerce experience for Africans by helping consumers access online shopping options outside of the continent and helping merchants worldwide sell their products into Africa.
Launched in May 2021, Klasha has been growing fast and in just over a year has signed up 2,000 merchants and is recording 20% month-on-month merchant growth, with a target of reaching 3,000 merchants by the end of this year.
"Right now, we're almost at 200,000 users across Africa, and I think customer wise, we should hit about 500,000 customers by the end of this year," Klasha Founder and CEO Jess Anuna told Connecting Africa in an interview.
Klasha is a technology company that builds cross-border commerce solutions to bridge the gap between African consumers wanting to make international payments and international businesses wanting to sell their products to the local market.
Anuna said the company, which operates in six African countries, is seeing transaction volumes grow by 17.5% month-on-month.
"At the end of 2022, we should hit about US$100 million in total process volume. By 2023 our target is about US$500 million."
Frictionless shopping
Anuna said that after living abroad in the UK, Dubai and China, she was used to paying for goods and services using different money methods and getting fast delivery. But when she moved back to the continent, she found it difficult to access the same goods and services that she was used to.
"When I moved back to Nigeria, I saw that there was a lack of fast-moving consumer goods (FMCG) companies on the ground, particularly in West Africa and sub-Saharan Africa. Consumers weren't able to access global goods and services that they wanted frictionlessly, using African money methods and African currencies," she told Connecting Africa.
"So, I decided to start Klasha to close that gap, and create a frictionless commerce experience for African consumers to access goods outside of Africa, and in turn, allow businesses outside of Africa to scale into Africa using our technology. That is our core vision and mission," Anuna added.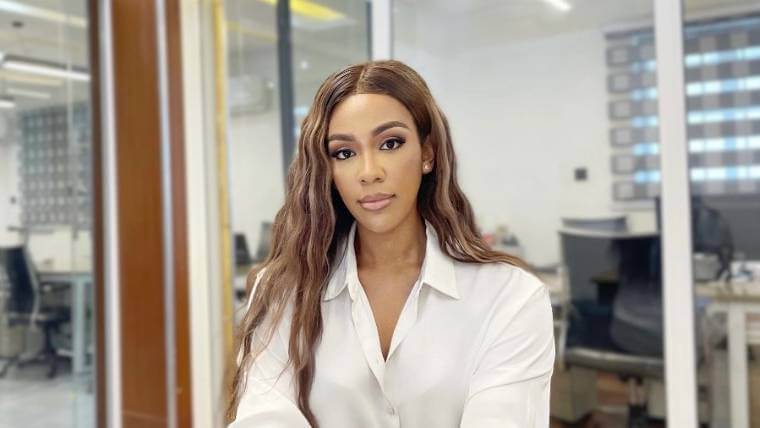 The Lagos-based fintech company has a number of different products including its cross-border e-commerce solution. Anuna said Klasha has an API – the KlashaCheckout – and then it has multiple different products around that API.
"We have the checkout, which allows merchants outside of Africa to scale into Africa so they can accept payments. For example, Zara or H&M can accept payments in Nigerian naira, and they get paid out in hard currencies like dollars, pounds, or euros. We also have payment links for merchants who don't have an e-commerce storefront, they send the link via WhatsApp or WeChat to their consumers in Africa and they get paid out the same way in hard currencies."
The company also offers last-mile shipping in five to 14 days to the continent, if merchants need it.
"We also have KlashaWire, which allows merchants in Africa to wire money to different parts of the world to pay for goods and services. Then we have our app, which is a business to consumer-facing product that allows customers in Africa to shop cross-border from different merchants and retailers," she said.
The business model is pretty standard for a payment or fintech company, with Klasha taking a percentage of each transaction.
Cross-border choices
Klasha has chosen to focus on payments solutions between overseas countries and Africa rather than intra-African payments.
"I think there are tons of solutions already for cross-border and intra-Africa payments from some of the bigger fintechs here on the ground, and we think they've pretty much got it covered. Obviously, there's still room to grow, but I think there weren't a lot of companies focusing on the cross-border outside of Africa solution, which is why we decided to laser focus on that solution," she explained.
She said most payments are from Africa to the rest of the world, but there are exceptions.
"We have some merchants in Africa using KlashaWire to pay for different goods and services [on the continent] like people in Nigeria wiring money to Cameroon, Benin or Togo to pay for construction or agricultural products as well, which has been really interesting. But I'd say, over 90% of our business is from Africa to outside the continent," Anuna added.
"The regulatory environment in Africa is extremely fragmented, which is why it's difficult to do intra-Africa cross-border payments."
Payment options for all
Digital and financial inclusion was something the Klasha team thought about deeply before it launched to make sure that its solution could be used by all African consumers.
"About 75% of the population in Africa is unbanked, so we're very cognizant of financial inclusion and this is why we have over 10 different payment methods. We don't just have payment methods for the banks, we have USSD, where people can text a code and make payments that way, some people are making payments in person. It's really been important for us to include as many digital wallets as possible, for those who do not have bank accounts."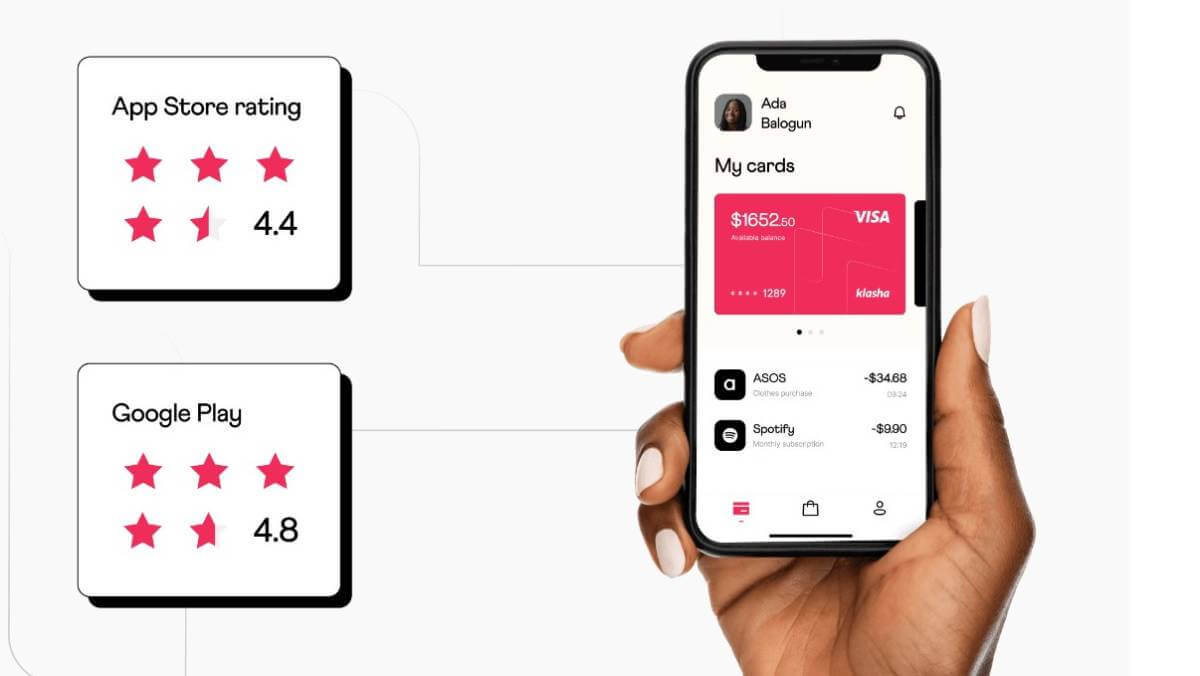 "I think what is different about us is that [our competitors] often just offer card payments. But card penetration in Africa is only at about 0.6%. So, you really can't be an international company wanting to scale into Africa, using only card payments. We have multiple different money methods and I think that's really key because we actually understand the market, we understand how Africans are spending money, and we've tailored our product towards that specifically."
Klasha has found that different countries seem to prefer different payment methods.
"In Nigeria, bank transfers are actually our number one payment method, which was very surprising to us. But of course, in East Africa, mobile money is the more prevalent payment method through options like M-Pesa. So, it really depends on the region that we're speaking about."
"We're quite new in South Africa, so there it's been a lot of learnings about how consumers spend money in a more mature economy. It's very different to the rest of sub-Saharan Africa, we found, but very interesting use cases are coming out of there as well," she added.
Expanding ambitions
The company started in Nigeria and has now expanded into five other countries: Tanzania, Kenya, Uganda, Zambia and South Africa.
"I think we are quite bullish about expansion; I think the fastest growth happens where there is a lack of development and we're just going through digitization right now in Africa. I think our plan is to penetrate these six countries deeper this year, and then look to scale into tier-two to tier-three countries where not a lot of fintechs exist in – Sierra Leone, Benin or Togo, for example," Anuna said of the company's growth pipeline.
She said the company is looking for opportunities where it can get to economies of scale quite quickly.
"We're looking at the roadmap in terms of where we can scale the fastest, where there's little to no competition, but we actually enjoy there being other players on the ground, because then it's less of a learning curve for our customers and our merchants to actually adopt our product."
Which country Klasha will launch in next will depend on which central bank grants it a license next she said, but a bigger footprint in West Africa is part of the plan.
"We probably have five or six countries that are on our roadmap, but it's difficult to say which one will be next given the landscape and us speaking to the regulators to ensure that we're compliant."
When it comes to products, Anuna doesn't see any new ones launching in the near future.
"I think we have quite a robust product stack. For us, it's just ensuring and refining the products that we do have ensuring is adding value and making sure that we really have market share," Anuna said.
"We're in it to win, we're not here to build a mediocre business. We're here to get to scale, and we're here to dominate as well," she said of the company's ambitions.
Investor interest
In June 2022, the Lagos-based startup announced an additional $2.1 million fundraise – to complete its $4.5 million seed round. The funding round included Amex Ventures – its first investment in an African-focused startup.
Klasha's other investors include Greycroft, Global Ventures, Seedcamp, Plug and Play, Berrywood Capital and Breega.
---
Want to know more about mobile financial services in Africa? Check out our dedicated Fintech content channel here on Connecting Africa.
---
Anuna believes the appetite for venture capital (VC) companies to invest in Africa is only growing and that has been evident with the large investments into African startups over the past 18-months.
"These VCs know that the fastest growth happens where there is a lack of development. They're more willing to have conversations. I think when I first started my journey in 2018, it was a very different conversation to now. I think, now, it is very easy to see the total addressable market, for business like mine, where scale is important."
"Africa has the population numbers, it has the middle class, and it has the young people who are going to adopt the technology and I think that's what's attractive to VCs these days," she concluded.
Related posts:
*Top image source: Source: Klasha website.
— Paula Gilbert, Editor, Connecting Africa