Vodacom customers grow as new service offerings deliver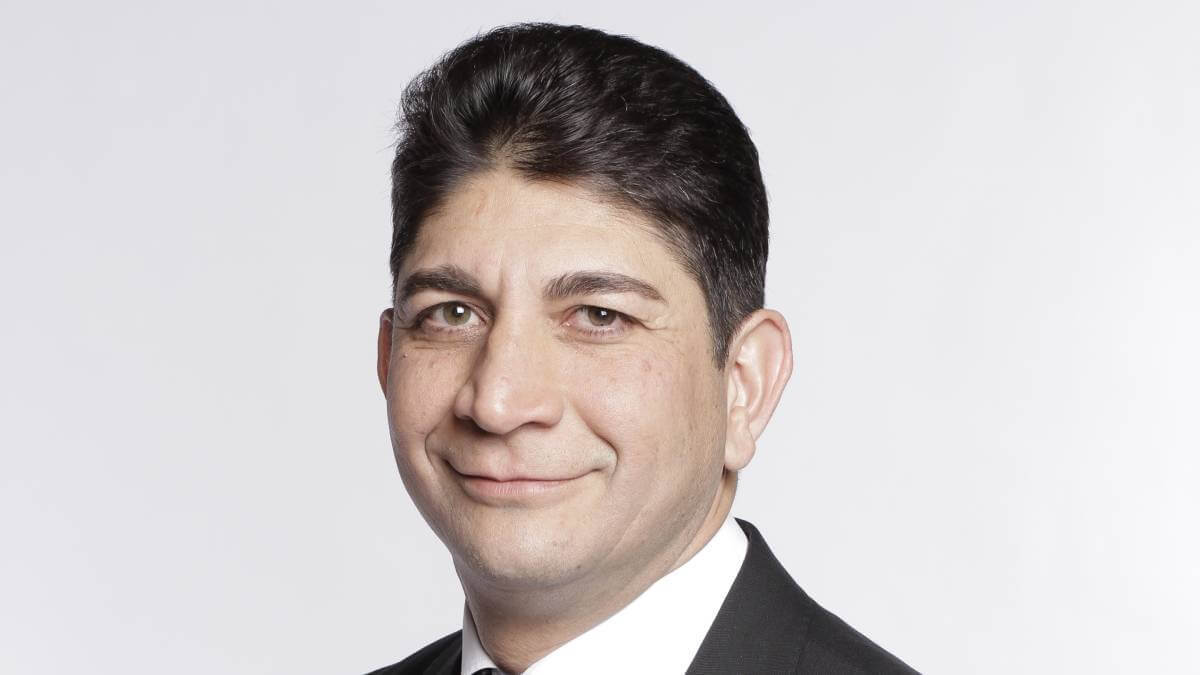 The Vodacom group's customer growth keeps ramping up and it now has almost 130 million users across six markets in Africa and is seeing good growth from its "new service offerings" like financial and digital services, which are diversifying its revenue streams.
The South African-based operator reported its interim results on Monday for the six months ending September 30, 2021, showing that it added 6.2 million customers year-over-year (YoY) to reach 129.9 million users, including Safaricom.
Financially, the results were a bit of a mixed bag, with group revenue growing 4.2% YoY for the half, to R49.9 billion (US$3.3 billion), partially offset by rand appreciation – revenue would have been up 7.9% on a normalized basis.
However, headline earnings per share (HEPS) – a key profit measure in South Africa – declined 5.1% to R5.05 ($0.33) and net profit dropped 4.3% YoY to R8.9 billion ($583 million).
Financial services success
"Financial services is a clear strategic differentiator for the group and is integral to our purpose-led business model," said Vodacom Group CEO Shameel Joosub during the results presentation.
New services – which encompass financial and digital services, the Internet of Things (IoT) and fixed – accounted for 17.6% of group service revenue, having generated R6.9 billion ($454 million) in the six-month period. The group is targeting new service contribution to group service revenue of 25-30% by the 2024 financial year.
Financial services revenue, which is the largest component of new services, was up 10.9% to R3.7 billion ($243 million) YoY.
"Our M-Pesa platform, including Safaricom on a 100% basis, processed US$26.8 billion of transaction value per month in the second quarter, up 31.2%. And, over the last 12 months we have processed an impressive $301.9 billion of transaction valuation through our M-Pesa platform," he said.
Joosub said that Vodacom now serves over 57 million financial service customers across the group and wants to grow that to 73 million by 2024.
New opportunities emerge
Last week Vodacom announced it is buying parent company Vodafone's 55% stake in Vodafone Egypt in a deal worth US$2.7 billion.
The group also announced a major fiber deal in South Africa, buying a strategic stake in Community Investment Ventures Holdings (CIVH), which owns Vumatel and Dark Fibre Africa, in a deal worth about US$875 million.
"Vodacom doesn't simply plant flags for the sake of it as we have a very high benchmark for the assets we target," Joosub said about the planned acquisitions on a media call with journalists on Monday.
"We believe these [deals] advance Vodacom group's strategic connectivity and financial services ambitions and will diversify and materially enhance our growth returns profile," he added.
He told Connecting Africa that the group did not plan to change the branding of Vodafone in Egypt to Vodacom.
"I think it's a very strong brand, it's a very well-established brand and to be honest we're not in the business of ego, so we don't have to call it Vodacom [in Egypt], it's part of the group anyway," he said.
SA shines
In South Africa, service revenue grew 3.6% to R28.6 billion ($1.88 billion), driven by connectivity demand, more data customers, incremental wholesale revenue and growth in new services.
Vodacom added 1.1 million data customers in SA, reaching 22.8 million data users. Smart devices increased 11% to 24.5 million while 4G devices increased by 21.5% to 17.2 million. The average usage per smart device increased by 7.3% to 2.2GB per month.
"Notwithstanding the impact of lockdown restrictions in the prior period, which magnified data demand, data traffic increased 13.1% in the period and accelerated to 17.9% in the second quarter. Quarter-on-quarter, data traffic was up 12.6%," the group said.
Joosub told journalists that the price of 1GB of data in South Africa has dropped 14% during the past six months, marking an accumulative 43% cut in the 1GB price since April 2020.
Overall customers in South Africa grew 6% YoY to 45.4 million.
He said that in the current financial year, Vodacom plans to invest more than R10.5 billion ($691 million) into its South African network, in addition to the R47 billion ($3.1 billion) it has spent over the past five years.
Vodacom's capital expenditure in South Africa jumped by 11% YoY for the six months to almost R5.6 billion ($368 million) but capex spends in its international operations decreased by almost 13% to R1.3-billion ($85 million). Group capex was R6.9 billion ($454 million), representing 13.9% of revenue.
International intricacies
The international operations also saw a 10% increase in customers, to almost 42.5 million. Data customers ticked up 4.5% to 21.4 million.
Vodacom's international operations are in Tanzania, Lesotho, Mozambique and the Democratic Republic of Congo (DRC) – with its shareholding in Safaricom in Kenya reported separately.
However, reported service revenue of R10.7 billion ($704 million) for the four operations decreased 6.1% YoY, negatively impacted by the rand's recovery. On a normalized basis, it would have been up 9% after declining 5.2% in the same period in 2020.
M-Pesa revenue in the international operations, however, grew 8.7% to R2.4 billion ($158 million), underpinned by a return to charging for M-Pesa transactions earlier this year. M-Pesa revenue contributes 22.4% of international service revenues, with strong performances in the DRC and Mozambique in the half.
In contrast, Tanzania posted normalized M-Pesa revenue growth of just 1.1%, negatively impacted by new mobile money levies introduced in July 2021.
Joosub said the levies jumped 80% and adversely impacted revenue in Tanzania by R220 million ($14.5 million) while presenting a material barrier to financial inclusion, with 1.3 million active M-Pesa customers relinquishing the service in the second quarter because of the increase.
"It had an impact of reducing the number of customers and also affecting the volume of transactions. Subsequently, we had discussions with the government. They allowed us to reduce pricing by about 35% and there's ongoing engagements to further decrease the impact because it does have an impact on financial inclusion, and the great strides made in Tanzania, where about 40% of our revenue [before the changes] was actually coming from financial services," Joosub told journalists.
Related posts:
*Top image is of Vodacom Group CEO Shameel Joosub (Source: Vodacom).
— Paula Gilbert, Editor, Connecting Africa