Vodacom earnings rise despite pandemic woes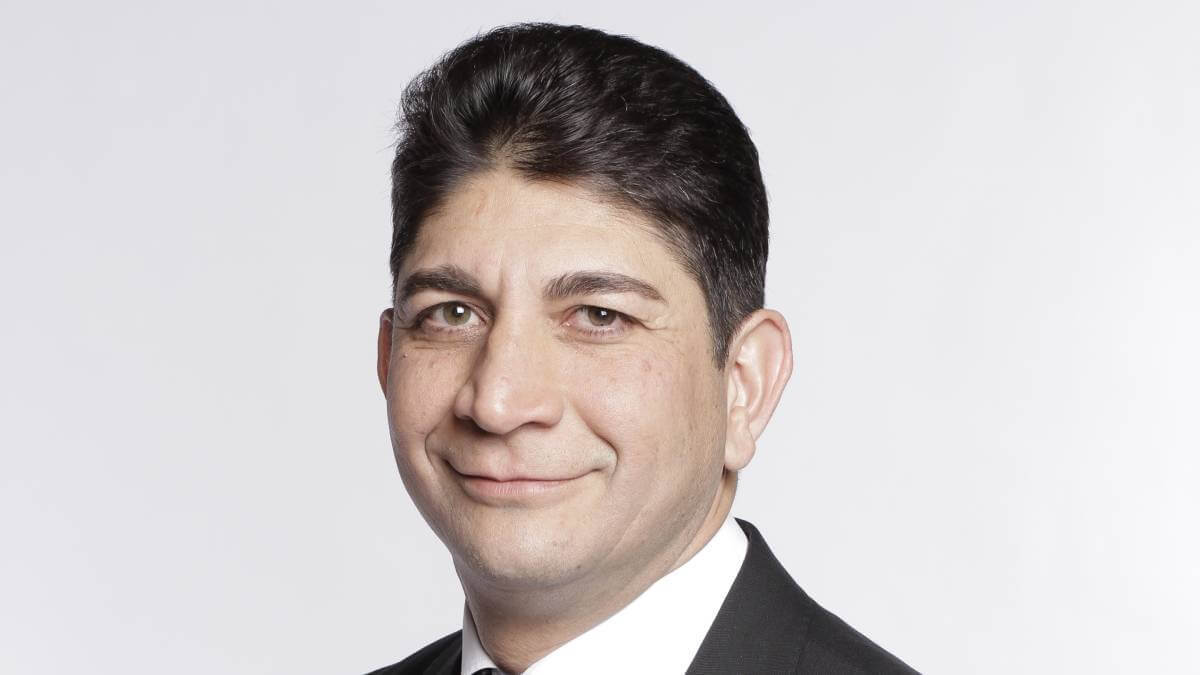 Vodacom managed to increase full year revenue by over 8% despite challenges caused by the COVID-19 pandemic and price cuts in South Africa.
The SA-headquartered operator increased revenue to R98.3 billion (US$7 billion) for the year ended March 31, 2021, as service revenue grew 5.8% to R77.6 billion ($5.5 billion).
Vodacom Group CEO Shameel Joosub confirmed that the group saw a R2 billion ($142.9 million) service revenue impact from zero-rating peer-to-peer (P2P) M-Pesa transactions in its international markets, due to COVID-19.
The company also lost R3 billion ($214.3 million) in service revenue due to data price drops in South Africa last April, and the R176 million ($12.6 million) cash and in-kind donations made by the Vodacom and Vodafone Group Foundations in response to the pandemic.
The group added 8.2 million customers during the year, bringing its total up to 123.7 million customers if you include its investment in Kenya's Safaricom.
Vodacom's group earnings per share increased 4.2% and headline earnings per share grew 3.7%.
Network investment
"Given the sudden shifts in customer behavior patterns, we invested heavily in the resilience of our networks to cope with significant increases in mobile data traffic volumes to keep families connected, enable businesses to operate, facilitate online learning and assist governments in providing critical services," Joosub said.
Vodacom Group spent R13.3 billion ($950 million) in capex during the year to improve network infrastructure, including R10.1 billion ($721.5 million) in South Africa alone. The group has invested R62.4 billion ($4.5 billion) into its networks over the past five years.
"In South Africa, service revenue grew by 7% on the back of increased data usage, our highly successful summer campaign and demand for financial services," Joosub said.
Vodacom's international operations – of Lesotho, Tanzania, Mozambique and Democratic Republic of Congo (DRC) – reported muted service revenue growth of just 1.6% in the year, with a stronger second half helping offset the significant impacts of COVID-19 earlier in the year.
"This performance was characterized by disruption to our commercial activities as a result of the informal structure of the economies in which we operate, currency volatility, increased pressure on consumer spend, free M-Pesa P2P transactions and the impact of service barring in Tanzania due to biometric registration compliance," Joosub explained.
Vodacom is also hoping to expand its operations into Ethiopia and in April bid for a telecoms license in the Horn of Africa nation, as part of a consortium made up of itself, Vodafone and driven by Safaricom. The group expects to hear in the next month if its bid has been successful.
M-Pesa's ups and downs
"Zero-rating P2P M-Pesa transactions for the majority of the financial year was the right thing to do for our customers and facilitated economic activity," Joosub said.
Despite Safaricom's M-Pesa revenue decline, the free P2P transactions did introduce the M-Pesa ecosystem "to a significantly broader base and continues to support accelerated platform growth and customer adoption of digital channels."
Through M-Pesa, Vodacom and Safaricom now process $24.5 billion a month in transaction value, up 63.5% for the year.
From January 2021, all of Vodacom and Safaricom's markets re-implemented P2P charging on M-Pesa.
Fintech future
A major bright spot was Vodacom's financial services offering, which saw customers increase by 12.9% to 57.7 million customers, including Safaricom.
The South African financial services business and M-Pesa delivered service revenue of R6.9 billion ($493 million), up 15%, and contributed 8.9% of consolidated service revenue.
Revenue growth was underpinned by the continued success in SA of the Airtime Advance product, which saw customers increase by 17.3% to 10.8 million.
The group advanced R12 billion ($857 million) in airtime in South Africa during the year, an increase of 21%. In the fourth quarter, Airtime Advanced amounted to 43% of total prepaid recharges in the quarter.
Joosub said the insurance business was doing well and that, profit wise, Vodacom was now South Africa's fifth-largest insurance provider. Insurance policies in SA increased by 8.3% to 2.1 million.
"We already provide financial services to 57.7 million customers, including Safaricom, with our 'nano' payments, lending and savings solutions supporting financial inclusion. We see significant opportunities ahead, in both our Consumer and Vodacom Business segments, across digital and financial services, as we enhance our existing AI capabilities and real-time management information systems with our landmark Alipay agreement."
Digital evolution
Joosub said the group remains focused on being a leading pan-African technology company and investing more into financial, digital and lifestyle services.
In particular, Joosub said Vodacom was excited about its partnership with Alipay and the imminent launch of its single lifestyle super app, VodaPay, in South Africa.
He said VodaPay would have a soft launch in the second quarter of the new financial year with a full launch by the third quarter.
"Our super-app will offer services ranging from loans and savings, seamless QR and person-to-person payments, to entertainment and personalized shopping experiences, promoting greater financial inclusion.
"We see this super-app as a precursor to M-Pesa's evolution, supporting accelerated growth across our financial services' businesses and assisting us in connecting the next 100 million African customers so that no one is left behind," Joosub added.
Related posts:
*Top image is of Vodacom Group CEO Shameel Joosub (Source: Vodacom).
— Paula Gilbert, Editor, Connecting Africa