Customer experience is telco's next 'battleground'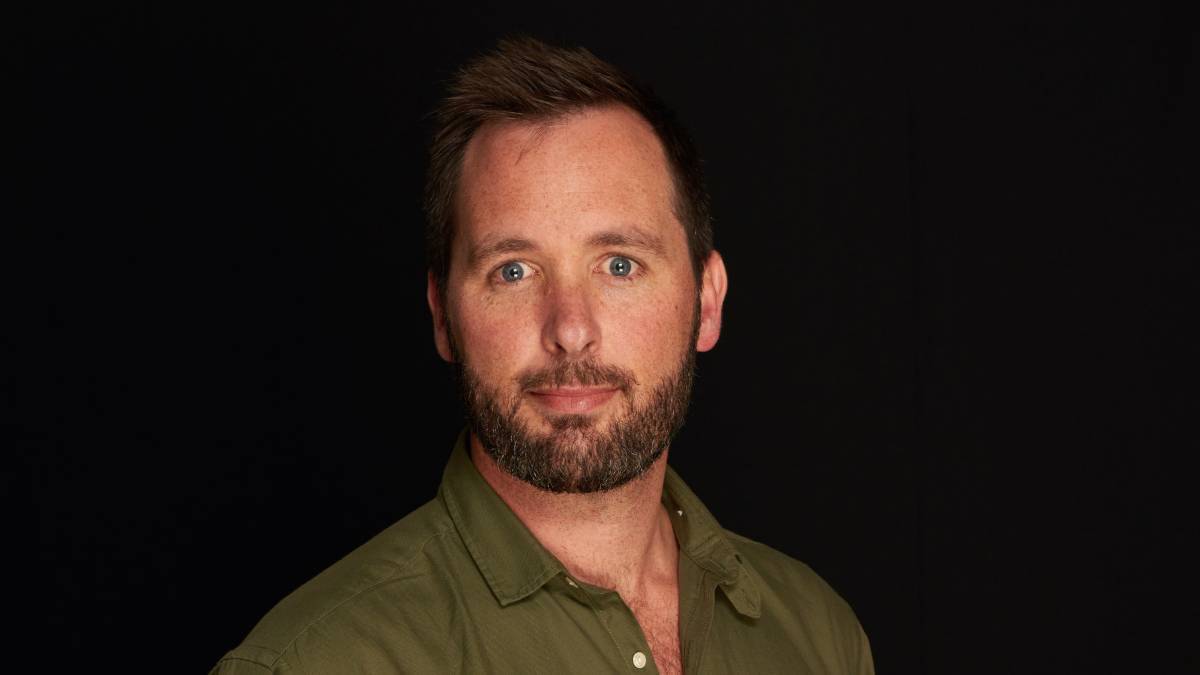 Telecoms providers and banks tend to be the brands that people most love-to-hate and customer experience could be the next "battleground" for mobile operators, according to South African social data and insights company
BrandsEye
.
BrandsEye uses a unique blend of artificial intelligence (AI) and human intelligence to process data at scale and help large organizations to identify and analyze sentiment in digital customer interactions.
"BrandsEye is a data business, and we were founded in South Africa about 13 years ago. These days, we serve clients globally, but still a lot of our business comes from the South African market and we've got quite a large business in the telco space," BrandsEye CEO Nic Ray told Connecting Africa in an interview.
"For the most part people aren't in love with their telco and they aren't in love with their bank, and often social media is where that sentiment is shared," he explained.
BrandsEye mines unstructured data and structures it in a way that makes it valuable or useful for telecoms operators like Telkom or Vodacom or banks like FNB to use to improve their services.
"When I say unstructured data, I mean messy, noisy data that generally for us comes from social media but can also come from other sources like WhatsApp conversations or call center transcripts. That kind of messy, unstructured data often contains a lot of valuable insights about customers experiences, what they're complaining about and what they like about the brand. But historically, it's been very difficult to use, because it is so noisy and there's such a high volume," he explained.
Customer battleground
Ray said that BrandsEye's most recent South African Telecoms Index showed that the market is becoming increasingly competitive, but that no single telco was a major winner on pricing or network quality.
"The gaps between the best performing and the worst performing brand on either of those two metrics was not significant. Where there was enormous differentiation was in customer service," he said.
"Ultimately, you're only stealing customers now because everyone's got a phone, everyone's using someone, so there's no new customers to be had. So, it's all a battle about stealing someone else's customers and keeping yours. I think that battleground is going to be a customer experience battleground about who can deliver the best experiences," he added.
Ray said that customer service is an industry-wide issue for the telecoms sector but was also an area prime for disruption.
"Getting insights about what's driving friction or praise within your customer journeys, as well as being able to identify those purchase and cancellation opportunities early and do something about them, is going to be a key point of differentiation," he said.
Ray said that operators like Cell C or Vodacom get between 100,00 to 200,000 posts about them online every month. He said that social media is having a very significant impact on brands reputations but the data is not always straight forward.
"It's wide ranging, it's messy, it's full of local language, and idioms and emoticons and that makes it very difficult for a telco to rely on it for accurate insights. But it also makes it difficult just practically to work with.
"So, what we've tried to do is build a technology and an approach to organizing and tagging that data to throw out the noise, and then all the stuff that is relevant and valuable to organize it in a way that makes it usable for different teams inside a telco or bank," Ray said.
AI's limitations
AI plays a critical role in BrandsEye's ability to process all of this data, but machines still fall short when it comes to understanding the nuances of human conversation. In fact, natural language processing algorithms used in sentiment analysis often produce accuracy results as low as 50%.
That is why the company employs its human "crowd" along with the AI to ensure better levels of accuracy in determining relevance, sentiment, topics and themes.
"We very much see ourselves as an AI business, and are very pro-using AI for what it's good at. But we're also very practical and realistic about what AI can't do. Facebook and Google have probably got some of the got some of the best AIs in the world and yet they are employing enormous human workforces to augment and tag data, because their AI can't understand it well enough yet," he explained.
"So that's really the problem we're setting out to solve - how do we augment or improve the accuracy of the AI, by using humans and human intelligence in a way that is scalable, both in terms of the volume of data to be processed, but also the latency of the data.
"The great thing about an AI is you can give it two million posts, and it can process it in 10 seconds. It might not process it well, but it can do it very quickly. Whereas to process two million posts through humans takes a lot longer. If you have to wait a month for that to be done, the insights or the findings from that work might no longer be relevant," Ray said.
"What we've tried to do is build a way to get AI and humans to work side-by-side in a way that gets humans to take advantage of the heavy lifting and the speed of the AI. But we take advantage of the human's ability to interpret the conversation accurately and also understand local language and context at the same time."
One major challenge is language. Ray said that natural language processing algorithms for English are far more advanced than for other languages.
"When you start looking at Zulu or Swahili the state of AI is really terrible, there isn't any great natural language processing algorithms that work in Swahili. That's before you even get to local dialects, colloquialisms, cultural nuance, all that kind of stuff confuses an AI no end," Ray explained.
"In a more homogenous society, where everyone is speaking the Queen's English, the inaccuracies of AI are less prevalent. But as soon as you get into a country where there's lots of local language and nuances and kind of messiness in how people talk, our approach becomes much more relevant. That applies to South Africa and I think we're a great example of a market where there's a lot of local language in the conversation," he added.
The power of the crowd
The BrandsEye crowd is essentially a large, distributed workforces which works alongside the artificial intelligence to structure the data.
BrandsEye has crowds that work in a number of languages – including all of South African's 11 official languages as well as some European languages like Spanish, Portuguese and French.
The crowd are contract workers, who get paid in Bitcoin, and they go through training and vetting before they are allowed into the crowd. Once they are in, they log into a gamified interface and are served posts or mentions about specific brands from various social media sites.
They then tag the data for different things including sentiment towards the brand and flag things like possible discrimination or pricing issues.
"We don't trust any individual crowd member because they could have a personal bias against the brand, so we will send that individual social media posts out to multiple members of the crowd until we reach a statistical consensus on the truth," Ray explained.
He said that a lot of the crowd members are underemployed people.
"We've got a lot of students and a lot of retirees in our crowd, we've also got a lot of people from other parts of Africa, like Kenya, who do work for us in English. It's something that we're quite proud of, we pay out millions of Rands a year in crowd fees to unemployed or underemployed people to do this work.
"We're also seeing more and more demand for people to join our crowd. People are obviously looking for ways to earn extra income. You can sit at home, all you need is a phone or a laptop, and an Internet connection, to do the work," he said.
Combining AI with human intelligence
Ray said the company uses a lot of technology to gather data from the different sources. The raw data flows into the crowd process and then it uses the AI as a filter before it sends it out to the crowd.
AI can be good at classifying data for the crowd, for example if you look at SA airline Mango – the AI would be able to sift data to split mentions about Mango the airline, the fruit or the clothing brand. BrandsEye's sentiment analytics engine is also very accurate at identify neutral conversation.
"Neutral conversation can make up about 50% of the conversation. For example, that's a tweet saying: Hey, @fnb what time does your Sandton branch open? Now that conversation is not that valuable to us, because it doesn't contain either praise or complaint."
"We don't want to send that neutral conversation to our crowd for sentiment and topic analysis. So, about half of all of the conversation about FNB will be excluded by the AI, and only the remaining 50% will go to the crowd," he explained.
"So in short, we use AI in the beginning to try and reduce the workload of the crowd. And then we use AI after the crowd has done their work to do some things that a human can't do."
Middle East momentum
Ray said that most of the company's work outside of South Africa isn't coming from the rest of Africa. One of the main reasons is the language challenge.
The other challenge is that digital maturity is lower in other African countries and social media reach is often not high enough to produce the volumes of data that BrandsEye needs for its work.
"For example, a bank in Zimbabwe won't necessarily have enough tweets about it to make what we do viable. There are obviously some exceptions to that - markets like Kenya, Nigeria and Egypt where there is much larger penetration of digital devices, data costs are lower and social media is growing," he said.
However, growth outside of SA is a major strategy for the company.
"At the moment, we are very much focus on the Middle East as our next market, largely because of the weakness of AI when it comes to non-English or Chinese language. Arabic is a good example with lots of local variants and dialects and its own character set. There's lots of things about Arabic language which makes AI struggle with it," he said.
---
Want to know more about technologies like AI, ML, IoT and smart cities? Check out our dedicated Emerging Tech content channel here on Connecting Africa.
---
Ray said that Arabic economies are growing quickly and are trying to digitally transform quickly while putting customer and citizen experience at the heart of their strategy.
"If you look at the UAE or Saudi Arabia, they're trying to show that they're much more progressive and caring about their consumers experiences and citizens experiences."
"So, we're going after the Middle East for those reasons. That's one part of our strategy, to take what we've done very well in South Africa and try replicated in other markets, where we have a technical advantage against AI," he concluded.
Related posts:
*Top image is of BrandsEye CEO Nic Ray (Source: BrandsEye).
— Paula Gilbert, Editor, Connecting Africa