Airtel Africa sees major mobile money, data growth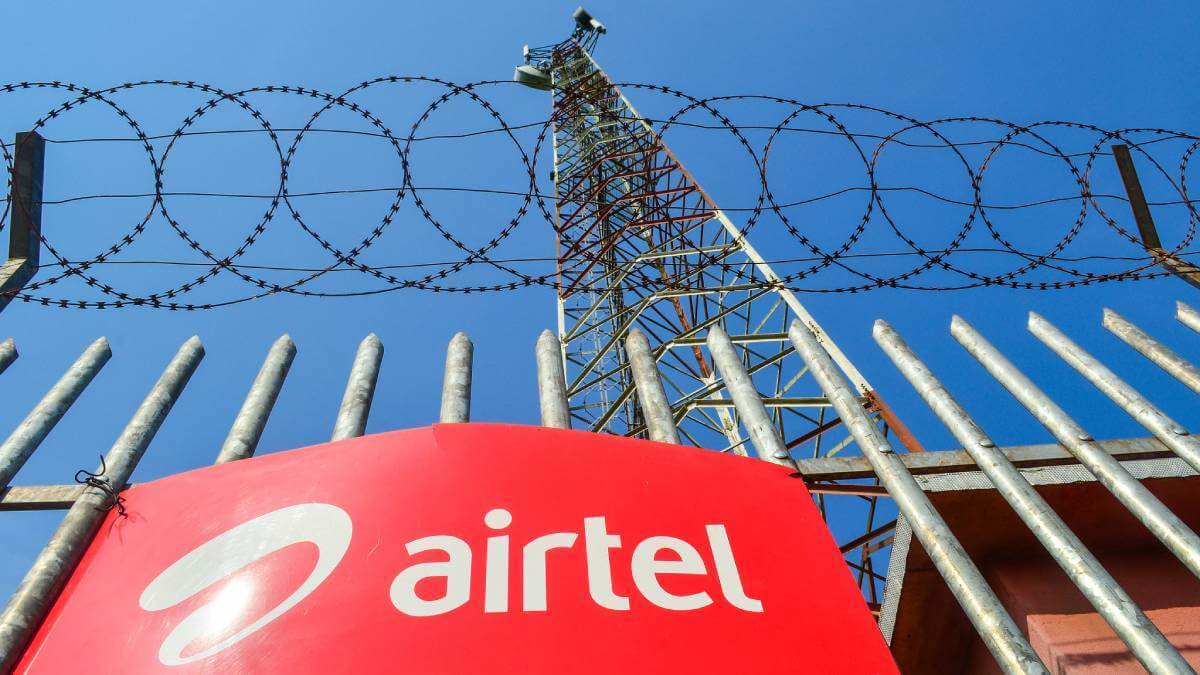 Airtel Africa had a strong financial year with underlying revenue growing 13.6%, to $3.88 billion, as mobile money, data and voice each posted double-digit revenue growth.
The pan-African operator said its revenue for mobile money grew 35.5%, data revenue rose 31.2% and voice was up 11% for the year ended March 31, 2021.
"The COVID pandemic had eased during the course of the year, however, more recently we have seen a surge in cases. So far this has had no adverse impact on the business, though we will continue to monitor the situation closely," said CEO Raghunath Mandava, who will be retiring at the end of September.
The group operates in 14 countries and divides its business into East Africa (Kenya, Malawi, Rwanda, Tanzania, Uganda and Zambia); Francophone Africa (Niger, Chad, Gabon, Democratic Republic of the Congo [DRC], Republic of the Congo, Madagascar, and the Seychelles); and Nigeria is reported on its own.
Airtel saw its biggest growth in East Africa, where revenue rose 23.5%, followed by Nigeria which jumped 21.9%. The group's Francophone operations also showed particular improvement, with revenue growing 10% for the year.
User uptick despite Nigeria slowdown
The group customer base grew by 6.9% to 118.2 million, but Mandava said new customer registration requirements in Nigeria did stem onboarding of new customers in the final quarter, but the restrictions were lifted in the second half of April.
Airtel said it was making progress with the process of capturing existing National Identification Numbers (NINs) and building the database in collaboration with National Identity Management Commission (NIMC).
"To date, out of Airtel Nigeria's 42.0 million active customers [in Nigeria], we have collated NIN information for 23.2 million active mobile customers. To complete the registration process, we must also verify the NIN information we have received from our subscribers with the NIMC," it said.
Nigeria is Airtel's biggest market and 40% of group revenue comes from the West African nation.
Despite the Nigerian issues, the group's mobile data customer base grew 14.5% overall and Airtel's mobile money customers grew by 18.5%, to 21.7 million.
Voice still contributes the lion's share to the group's revenue, at almost 54%, but data is growing well and accounts for almost 30% of revenue.
Data customers represent 34.3% of the total customer base and 18.3% of customers use Airtel Money.
Mobile money runway
Airtel said its mobile money business continues to be one of its fastest growing service segments. It is "an increasingly important part of our business" and delivered $51 billion of annualized transaction value.
Mobile money only makes up 10% of overall revenue at the moment, but there is a lot of room for growth, Mandava said, especially once it can directly offer mobile money services in its biggest market of Nigeria. The company has applied for a payment service bank license in Nigeria.
"In line with our strategy of unlocking value in our mobile money business, we will soon welcome two new minority investors (The Rise Fund and Mastercard) in agreed transactions which value this part of our business at $2.65 billion, as well as bringing $300 million into the Group. We have also agreed to sell more of our tower portfolio, yielding yet more cash for the business," Mandava said.
Airtel believes there is still significant opportunity to enhance both digital and financial inclusion in its African markets and also grow revenues and profits across voice, data and mobile money. This as unique mobile user penetration across the group's footprint was only 46%, and banking penetration was under 50%, it said.
"The combination of bringing connectivity to underpenetrated mobile markets and improving financial inclusion through banking the unbanked, across our territories of operation, together provide us with a sizeable runway of sustainable profitable growth potential, and one we remain very confident of delivering," Mandava added.
4G investment
The group spent $614 million on capital expenditure during the year, excluding spectrum acquisitions and license renewals.
It plans to keep investing in expanding its 4G coverage and building capacity. The telco said that 76.5% of its total sites are now on 4G, compared to 64.7% the previous year.
"Our network data capacity increased by 59.4% in the year, reaching 12,000+ TB per day, with additional capacity being added at only very marginal cost. We continued to modernise our network across all our countries of operation, with 89% of our sites on Single RAN."
The Group also added over 11,500 km of additional fiber, with total fiber now over 54,500 km.
Airtel also added additional spectrum in Malawi, Uganda, Chad and Zambia and renewed its spectrum licenses in Nigeria and Uganda.
Related posts:
*Top image source: jbdodane on Flickr CC 2.0
— Paula Gilbert, Editor, Connecting Africa