Econet throws hat in ring for Ethiopia license – report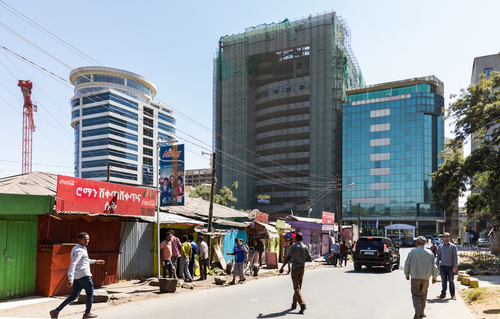 Econet, a Zimbabwean-founded telecom company, is keen to get into the race for a telecoms license in Ethiopia. This is according to a
Bloomberg report
that quotes an Econet spokesperson saying the company, through a number of its subsidiaries, "is actively developing interests in Ethiopia."
Every man and his dog wants a license in Ethiopia after the government announced plans to sell a 49% stake in state-owned monopoly, Ethio Telecom, and issue two new spectrum licenses.
With more than 105 million inhabitants, the Horn of Africa nation has one of the world's fastest-growing economies, making it an appealing market in which to offer mobile and fixed-line services.
The potential for growth is also huge. According to statistics from market research company Omdia (formerly Ovum), in the middle of last year Ethio Telecom had almost 42 million subscribers, giving the country a mobile penetration rate of only 38.8%. Omdia's data shows that less than 1% of Ethiopia's mobile users are on 4G, with 83% of them still using 2G services.
Econet is the latest to throw its hat in the ring in Ethiopia after major operators Orange, MTN and Etisalat all expressed interest in expanding their African footprints into the country. (See Orange in Talks to Enter Ethiopia and Ethiopia On MTN's Expansion Roadmap, Hints CEO.)
Both Reuters and Bloomberg reported last November that Kenya's Safaricom is planning a joint bid with South Africa's Vodacom for one of the licenses, which could cost as much as $1 billion.
Ethiopia's government plans to complete the partial privatization of the state-owned operator and the awarding of licenses during the first quarter of 2020 (See Ethiopia to Award New Telecoms Licenses in Early 2020.)
Econet is owned by Zimbabwean billionaire Strive Masiyiwa, and has operations in Zimbabwe, Lesotho and Burundi, while its subsidiary Liquid Telecom has fiber assets across the continent.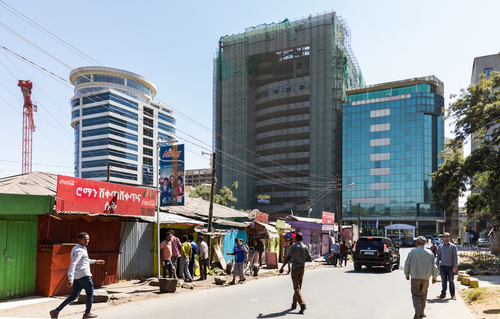 — Paula Gilbert, Editor, Connecting Africa