Bob Collymore Loses His Battle With Cancer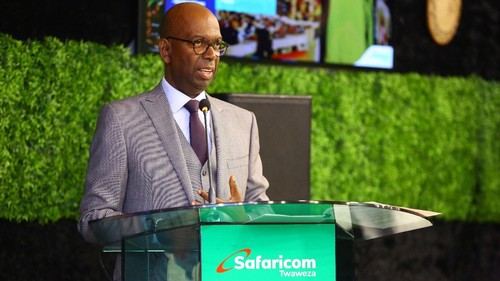 Safaricom CEO Bob Collymore has lost his battle with cancer, the Kenyan telecoms operator has confirmed.
"It is with deep sorrow that we announce the passing away of Robert (Bob) William Collymore, CEO of Safaricom Plc, which occurred at his home in the morning of 1st July 2019," Safaricom said in a statement.
The Guyanese-born British citizen had for several years been battling acute myeloid leukemia and began receiving treatment in the UK for his illness in October 2017. After months of medical leave the 61-year-old resumed his duties at Safaricom in July 2018 and had been undergoing treatment locally for his condition since then.
Safaricom said his condition had worsened in recent weeks and he succumbed to the cancer at his home in Nairobi in the early hours of Monday morning.
"On behalf of the Board of Safaricom Plc, we extend our deepest condolences to his family, staff of Safaricom, partners and the nation at large who he served selflessly and with joy," Safaricom Chairman Nichola Nganga said in the statement.
His passing comes as something of a shock after Safaricom in May extended his contract for another year, to August 2020. At the time many were expecting Kenya's leading mobile operator to soon announce a new CEO, as Collymore was expected to step down later this year. Instead he signed on for a further 12 months and was aiming to help the operator develop new services and revenue stream before he finally handed over to a successor. (See Collymore Extends His Stay at Safaricom.)
Kenyan president Uhuru Kenyatta sent his condolences via his office's Twitter account saying: "As a country, we've lost a distinguished corporate leader whose contribution to our national wellbeing will be missed".
Kenya's deputy president, William Samoei Ruto, also took to Twitter calling Collymore "a distinguished corporate titan, whose shrewd leadership at the helm of Safaricom was commendable. He steered the company to new heights and contributed immensely to the evolution of Kenya's corporate scene."
"Collymore was exemplary, brilliant and courageous, especially in the manner he battled cancer," the deputy president added.
Collymore is survived by his wife Wambui Kamiru and four children.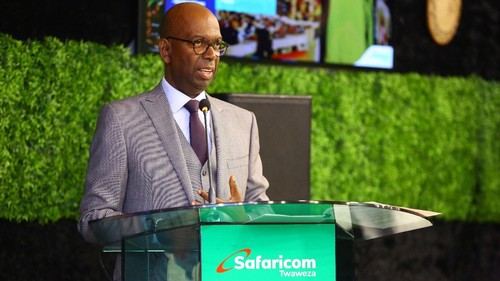 Safaricom, which is 35% owned by the Kenyan government, controls about 63% of Kenya's mobile market, with almost 31.9 million subscribers. South African operator Vodacom also owns 35% of the company while Britain's Vodafone has a 5% stake.
Collymore took up the reins at Safaricom in 2010 and had previously spent more than ten years in various roles at Vodafone followed by a 20-month stint as chief officer for corporate affairs at Vodacom.
Collymore will be remembered for his contribution in building Safaricom into East Africa's most profitable company. During his tenure the company grew subscriber numbers and continued the strong trajectory of popular mobile money transfer service M-Pesa.
Safaricom recently posted a 7.1% year-on-year rise in revenues, and a 10.7% increase in EBITDA (earnings before interest, taxes, depreciation and amortization), for the year ended March 2019, driven by a 19.2% boost in revenues from M-Pesa services. (See Safaricom Delivers Solid Growth in FY19.)
Safaricom will hold a press briefing in Nairobi on Monday where the company chairman is expected to outline a succession plan for the company following Collymore's death.
— Paula Gilbert, Editor, Connecting Africa