Airtel Africa Boasts Strong 9-Month Growth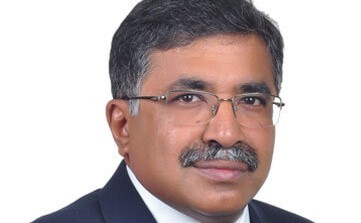 Airtel Africa gained 9.2 million new customers during 2019, growing its customer base on the continent by 9.4% to 107.1 million. This is according to the group's latest trading update for the nine-month period ended December 31, 2019.
The group's revenues increased by 9.9% to US$2.5 billion for the nine-month period, while revenues for the third quarter increased by 12.8% year-on-year. This as the group saw solid results in Nigeria and East Africa and an improved quarterly performance from its operations in the rest of Africa.
In constant currency terms, revenue grew by 12.4% during the nine-month period and 14.2% in the third quarter.
"This is now the eighth consecutive quarter that we have delivered double-digit revenue growth and [earnings before interest, tax, depreciation and amortization] EBITDA margin expansion in constant currency. Revenue growth continues to be broad-based across voice, data and mobile money," said CEO Raghunath Mandava.
The news gave Airtel Africa's share price a 2% bump to 72.47 pence on the London Stock Exchange on Tuesday morning, but that's still below the 80 pence IPO list price last June. (See Airtel Africa Tanks on London Stock Exchange Debut.)
Voice revenue was up just 1.6% for the nine months, while data revenue and mobile money revenue both jumped 36.3%.
"We are also increasingly seeing the success of our strategy to lead in the rollout of our modernized 4G networks, with more than 40% increase in data revenues for the quarter [on a constant currency basis]," Mandava said.
"Alongside this, a focus on increasing the number of use cases through international partnerships for our mobile money offer as well as increasing the distribution footprint have helped gain further acceptance of Airtel Money."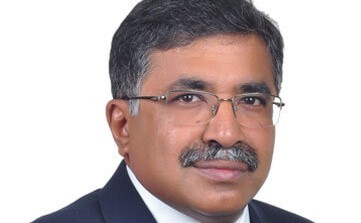 On a market-specific basis, Mandava singled out Nigeria as leading group growth with double-digit voice revenue growth and over 70% data growth "as a result of our lead in 4G rollouts and the huge data capacities we are creating. We operate in dynamic under-penetrated markets, with good opportunities for continued growth. These results give me confidence that we have the right strategy to continue to deliver against these opportunities," Mandava added.
In December 2019, the group also launched Airtel TV in Nigeria and Zambia with more than 5,000 hours of videos free of any subscription fees. The Airtel TV app is available in Android and iOS and offers a platform for Live TV, Music videos, news and sports.
Airtel has a presence in 14 countries in Africa, primarily in East Africa and Central and West Africa. The group had 39.9 million customers in Nigeria at the end of December 2019, while its East African countries had a combined 47.4 million users and the rest of Africa made up the remaining 19.9 million.
Group operating profit increased by 21.3% for the nine months, to $657 million, but profit after tax dropped by 2.2%, to $331 million for the nine months and was down 22.5% on a quarterly basis to $103 million.
Earnings per share (EPS) before exceptional items was 5.8 cents and basic EPS was 8.6 cents per share. Meanwhile, underlying EBITDA was $1.1 billion for the nine-months, up 13.2%.
Malawi listing
The group shared some details about its planned listing on the Malawi Stock Exchange. In December 2019 the telco announced that it wanted to float its local business, Airtel Malawi, on the stock exchange and said the price for the initial public offering had been set at MK 12.69 ($0.02) per ordinary share.
Airtel Malawi expects to raise gross proceeds of up to $37.5 million and the price implies a market capitalization of about $187.4 million.
"The offer is expected to comprise of 1.65 billion shares, representing 15% of the issued share capital. An additional 550 million shares, representing 5% of the issued share capital will be made available subject to the exercise of the over-allotment option," the group said on Tuesday.
Airtel-Telkom merger in Kenya
The results made no mention of the Airtel-Telkom merger in Kenya, a process that has been dragging on for some time. In December the Competition Authority of Kenya (CAK) approved the deal, but with conditions. (See Airtel-Telkom Merger Approved by Kenya's Competition Watchdog.)
The two operators had been flirting for years but finally agreed on merger terms in February 2019. (See Telkom, Airtel finally get engaged.)
The groups hoped the merger would form a stronger rival to Kenya's dominant mobile operator, Safaricom, which, as of June 2019, commanded 63.5% of the market. Airtel boasted a market share of 24.6% and Telkom 8.1% at that time, so combined they would have had a market share of 32.7% at the end of June. (See Safaricom Is Losing Market Share to Airtel.)
Safaricom, however, has been campaigning against the merger, and there are also other obstacles in the way of the merger completing. (See Safaricom Sets Out Objections to Airtel-Telkom Merger and Airtel & Telkom Kenya Merger Suspended by Anti-Corruption Body.)
— Paula Gilbert, Editor, Connecting Africa