Airtel & Telkom Kenya Merger Suspended by Anti-Corruption Body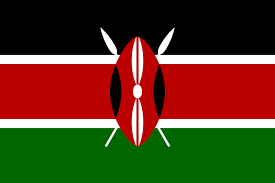 The planned merger between Telkom Kenya and Airtel Kenya has hit another roadblock, this time in the shape of Kenya's anti-corruption body. The Ethics and Anti-Corruption Commission (EACC) has suspended the planned merger pending a probe into alleged misappropriation of funds at Telkom.
Reuters quoted an EACC spokesperson saying that the investigation was into "allegations of misappropriation of public funds in the process of privatisation, recapitalisation and restructuring of balance sheets of Telkom Kenya."
The investigation is reportedly restricted to Telkom Kenya but there is no timeframe for when it is expected to be completed.
The proposed deal is looking to create a stronger challenger operator to take on Safaricom, which dominates the Kenyan mobile market with almost 65% market share.
M&A discussions between the second- and third-largest mobile operators in Kenya were reported in April 2018 but were shelved only a few months later. (See Is Safaricom's Dominance in Kenya Under Threat? and Airtel, Telkom Abandon Kenya Merger: Reports.)
It looked like there may be a chance to rekindle talks in early January 2019 and a real deal seemed to be on the table in February to merge and form an operator called Airtel-Telkom that would combine nearly all of their operations. At the time it was reported that mobile and fixed-line assets were included in the deal but Telkom's "real estate portfolio and specific government services" were not. (See Airtel & Telkom Rekindle Kenyan Merger Talks – Reports and Telkom, Airtel finally get engaged.)
News of the stalled merger comes after Airtel Africa this week announced its customer base on the continent had crossed the 100 million-mark. (See Airtel Africa Boasts 100M+ Customers.)
The Kenyan government currently holds a 40% stake in Telkom, while the other 60% is owned by Helios Investment. Telkom became semi-private back in 2007 when French operator Orange bought a majority stake, but it was later sold to Helios in 2015. (See Forget Orange Kenya – Now It's Telkom.)
The Airtel-Telkom deal already hit a different speed bump in March when the Kenyan Parliamentary committee applied the brakes and demanded clarifications from relevant government agencies and businesses on the details of the deal. (See New Twist to the Airtel/Telkom Merger Saga in Kenya.)
Earlier this month local publication Business Daily reported that 52 former employees of Airtel were opposing the merger pending the conclusion of a lawsuit where the workers are seeking Sh1 billion ($9.7 million) for their alleged wrongful dismissal in January 2016.
According to statistics from market research company Ovum, at the end of March 2019 Airtel Kenya had 13.3 million customers, a market share of 27%, while Telkom Kenya had only 4 million or 8.2% of the market. Together they would make up a market share of over 35%, still lagging far behind market leader Safaricom, which holds about 64.7% market share in Kenya with its 31.8 million subscribers at the end of March. The fourth operator, Jamii Telecom, hardly features, with only 26,700 customers or a tiny 0.05% market share.
If or when the merger will continue is now unclear, but both firms will continue to run independently until a resolution is reached.
— Paula Gilbert, Editor, Connecting Africa