West & Central Africa Get on 5G Train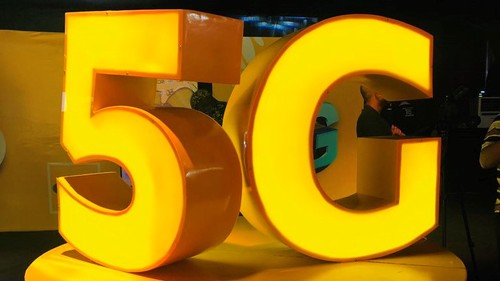 West and Central Africa are determined not to be left behind by the 5G revolution and two countries have begun trialing the fifth-generation cellular network technology.
This week MTN Nigeria launched a 5G trial in Abuja along with an "immersive demo" which is set to travel across a few Nigerian cities. The Nigerian trials are the result of a collaboration between the Ministry of Communications Technology and Digital Economy, the Nigerian Communications Commission (NCC), MTN and vendors Huawei, ZTE and Ericsson.
5G is expected to offer huge benefits in terms of speed, latency and efficiency. Around 50 service providers have already announced commercial 5G service launches worldwide.
The MTN demo aims to showcase the capabilities of 5G and its potential to enable economic growth and social inclusion.
The Abuja trial was conducted with Huawei and the next demos will take place in Calabar – using ZTE equipment -- and in Lagos, where Ericsson will be the equipment provider. MTN said that after Calabar and Lagos the 5G trials would be run in four other cities across the country. The 5G trial will run for three months, utilizing the trial spectrum allocated to MTN by the NCC.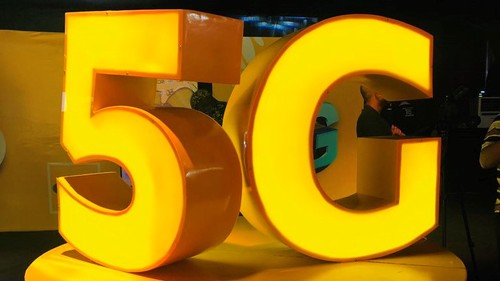 Meanwhile according to Developing Telecoms, Gabon Telecom has also begun testing a 5G network at three sites in Gabon's capital, Libreville. Local press reported that the trial will run over six months, using equipment supplied by Nokia and Huawei, and the frequencies used will be in the 3400MHz to 3500MHz band.
Gabon Telecom, which is a subsidiary of Morocco's Maroc Telecom, is Gabon's biggest mobile operator with almost 52% market share. According to statistics from market research company Ovum, only about 13% of mobile users in Gabon are using 4G, with almost 65% of mobile customers using 3G and 22% still on 2G.
Gabon and Nigeria are also very different markets. Gabon has a population of about 2 million people while Nigeria's population of over 200 million people makes it the biggest on the continent.
By the end of March, only 2.2% of Nigeria's population was using 4G, while almost 60% was on 3G and 38% still on 2G, according to Ovum.
MTN Nigeria is the country's biggest operator with 35.8% market share, but rivals Globacom Nigeria and Airtel Nigeria are not far behind, with 27.4% and 26.8%, respectively. (See Connecting Africa Country Profile: Nigeria.)
In Southern Africa, 5G trials have already been conducted by Vodacom and MTN in Lesotho and South Africa, but this week saw the first trials in the West and Central parts of the continent. (See Vodacom boasts Africa's first 5G service and MTN to Trial 5G in South Africa with Ericsson.)
MTN Nigeria's 5G trial this week featured a range of 5G use cases and applications at a test lab in Abuja. Attendees could test an AI-powered soccer game; immerse themselves in a high-speed, low-latency virtual reality gaming world; experience ultra-high-speed streaming and downloads on 5G devices; and engage with life-like holographic projections.
While both the Gabon and Nigeria trials are exciting the reality is that commercial 5G deployments in Africa are likely years away. Ericsson's recent 2019 Mobility Report predicts that by 2025 only 7% of mobile subscriptions in the Middle East and Africa (MEA) will be 5G. The forecast is that MEA will have 120 million 5G subscriptions by the end of 2025, but only 30 million of those are expected to be in Sub-Saharan Africa. (See Africa Lags in Ericsson's 5G Forecasts.)
4G is expected to be the technology of choice over the next five years, with 39% of the MEA region's subscriptions expected to be 4G by 2025. (See 4G to Dominate MEA in 2025.)
— Paula Gilbert, Editor, Connecting Africa