Africa Lags in Ericsson's 5G Forecasts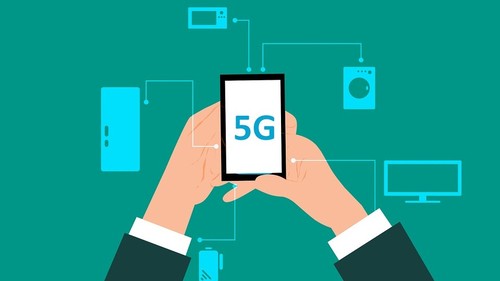 Ericsson expects 5G to account for 2.6 billion subscriptions by 2025, but only about 30 million of those are expected to be in Sub-Saharan Africa. This is according to forecasts in the
2019 Ericsson Mobility Report
, published Monday.
The report predicts that the Middle East and Africa (MEA) region as a whole will see around 120 million 5G subscriptions by the end of 2025. However, 90 million of those subscriptions will be in the Middle East and North Africa, representing around 10% of the region's total mobile subscriptions, with the Sub-Saharan region of Africa expected to account for the remaining 30 million.
"In the Middle East and North Africa, commercial 5G deployments with leading service providers have taken place during 2019, and significant volumes are expected in 2021. In Sub-Saharan Africa, 5G subscriptions in discernible volumes are expected from 2022," the report noted.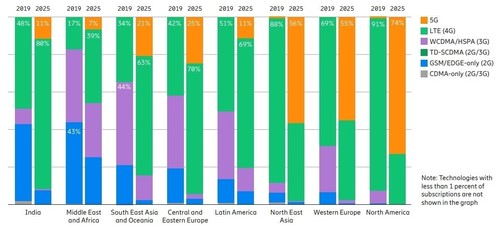 By 2025 Ericsson believes 7% of mobile subscriptions in MEA will be 5G. However, the region will still have by far the lowest ratio of 5G subscriptions globally and will be far behind the leader, North America, where 5G is set to account for a mammoth 74% of all mobile subscriptions by 2025. North East Asia is predicted to have 56% of its mobile subscriptions accounted for by 5G within six years, while in Western Europe 5G will make up 55% of total mobile subscriptions by the end of 2025.
During the third quarter of 2019, service providers continued to launch 5G service offerings: Ericsson stated that, globally, around 50 service providers have already announced commercial 5G service launches.
The report's authors said that what has happened in 2019 doesn't determine the success of 5G but rather indicates what is to come.
"When looking at the development in this industry over the last few years it is truly astonishing to see the progress," the report said.
With the continued momentum for 5G, it predicts 13 million 5G subscriptions by the end of this year, many of which will be in China while more than 3 million will be in South Korea.
Significant global growth is expected in the coming years, with 5G accounting for 2.6 billion mobile subscriptions, about 29% of the global total of 8.9 billion, by the end of 2025, when 5G services are expected to be available to up to 65% of the world's population. Those 5G users, however, are expected to account for 45% of the world's total mobile data traffic during that year, according to the report's authors.
— Paula Gilbert, Editor, Connecting Africa