4G to Dominate MEA in 2025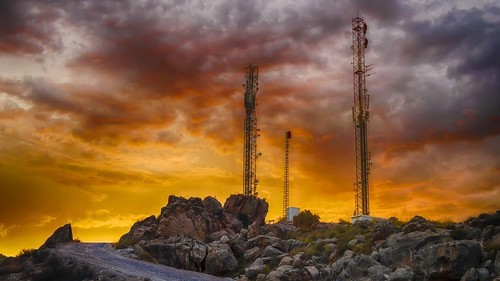 By 2025 LTE (4G) will be the dominant mobile access technology both in the Middle East and Africa (MEA) and in a number of regions globally. This is according to statistics from the
2019 Ericsson Mobility Report
, which projects that LTE will peak globally in 2022 at 5.4 billion subscriptions and decline to around 4.8 billion subscriptions by the end of 2025 as some LTE subscriptions migrate to 5G.
At the end of 2019, around 25% of mobile subscriptions are expected to be for LTE in the Middle East and North Africa, while in Sub-Saharan Africa LTE will account for around 11% of subscriptions. Overall in the MEA region 2G still dominates in 2019, accounting for 43% of subscriptions, followed by 3G at around 40% and then 4G with 17%.
By 2025, however, 39% of the MEA region's subscriptions will be 4G, 7% will be 5G subscriptions and the remaining 54% will be pretty evenly distributed between 3G and 2G at around 27% each.
Meanwhile the report predicts that 5G will account for 2.6 billion subscriptions globally by 2025, but only about 30 million of those will be in Sub-Saharan Africa. Ericsson forecasts that the MEA region as a whole will see around 120 million 5G subscriptions by the end of 2025, with the bulk of 90 million subscriptions in the Middle East and North Africa, representing around 10% of total mobile subscriptions. (See Africa Lags in Ericsson's 5G Forecasts.)
In 2025, Ericsson believes that there will be 8.9 billion mobile subscriptions overall and 90% of subscriptions are projected to be for mobile broadband.
"This is a slightly lower share than previously forecast, due to a slower decline for 2G (GSM/EDGE-only) subscriptions in the Middle East and Africa region. The number of unique mobile subscribers is projected to reach 6.3 billion by 2025."
Growing fast
Globally, the total number of mobile subscriptions was around 8 billion in the third quarter of 2019, with 61 million subscriptions added during the quarter.
Global mobile subscription penetration is currently at 104%. It is highest in Central and Eastern Europe at 141% while Africa remains the lowest region, with just 82% subscription penetration.
Ericsson admits that the Middle East and Africa is a diverse region of more than 70 countries.
"It varies from advanced markets with 100% mobile broadband subscription penetration, to emerging markets, where around 40% of mobile subscriptions are for mobile broadband."
Driving factors behind this shift include a young and growing population with increasing digital skills, as well as more affordable smartphones.
The Middle East and Africa region is also expected to have the highest growth rate in mobile data traffic during the next five years, increasing total mobile data traffic by a factor of seven between 2019 and 2025.
The average data consumption per smartphone is expected to reach 18 Gbytes per user per month in 2025 in the MEA region; Sub-Saharan Africa is expected to reach on average 7 Gbytes of data.
— Paula Gilbert, Editor, Connecting Africa