Vodacom Is 5G-Ready but Still Focusing on 4G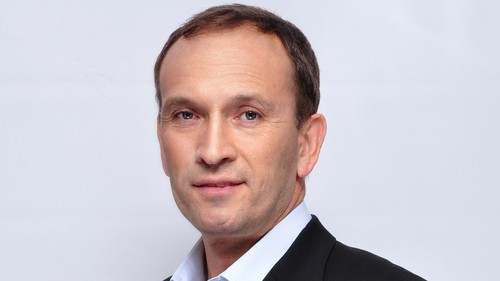 Vodacom is focusing heavily on continuing 4G rollout across its five operations in Africa while preparing for the launch of 5G in South Africa.
Vodacom CTO Andries Delport highlighted the importance of the 4G rollout at a press roundtable in Cape Town last week, saying that 4G has now been rolled out in all of the group's African markets of South Africa, Lesotho, The Democratic Republic of the Congo (DRC), Mozambique and Tanzania.
In South Africa, Vodacom how has 92.4% 4G population coverage, compared with 82.5% a year ago. Delport acknowledged that the other markets "are lagging behind" when it comes to 4G but said that due to spectrum allocations in a number of markets, the group has been able to push its 4G plans and now has more than 2,100 4G basestations in the four countries outside of SA.
"We are focusing a lot on 4G coverage expansion and 4G capacity. A smart device today uses 1.3GB of data per month, which is significantly more than it was a year or two ago. So, we are putting a lot of investment into the upgrade of the network [to deal with the demand].
"Over the past year we saw a 20% average improvement in download throughput over the Vodacom network, and that will continue to improve as we continue to modernize the network. For example, in Pretoria the average downlink throughput from the basestation to the device increased by 65% over the last year and in Johannesburg it increased by 53% over the last year," Delport said.
He said that modernizing the Vodacom network is important to improve performance capacity and also to get the network ready for 5G.
"We are also investing a lot of money in transmission. We estimate that the transmission capacity requirement per base station on 5G will require ten times as much capacity compared to 4G. So, in our modernization of sites we are also upgrading the transmission capacity.
"In 2007, Telkom provided 100% of the transmission links to our basestations. In 2008 we started self-provision and today, around 94% of all our basestations are connected by transmission provided by ourselves -- which is either fiber or microwave. Now with additional capacity requirements, we are pushing the fiber footprint as much as we can. Today I estimate that probably 45% of our basestations are already connected via fiber, which is very good," he said.
According to the group's latest interim results, for the six months to September 30, 2019, in South Africa the telco added 1.5 million data customers, with 4G customers increasing 28.8% to 11.0 million. The number of 4G devices on the network also increased 25.9% and the average usage per smart device increased 53.5% to 1.3GB. (See Vodacom Half-Year Profit Jumps 19%.)
In Vodacom's international operations it invested R1.6 billion (US$108 million) in rolling out 4G services over the six months to improve capacity and widen its network reach and quality. Since March 2019 it added 590 4G sites, 218 3G sites and 212 2G sites.
The international portfolio also added 2 million data customers as it accelerated the rollout of 4G and increased the availability of affordable data devices.
Safaricom in Kenya, in which Vodacom owns a 35% stake, also saw data customers grow 14.8% to 20.2 million, while usage increased 43.6% to an average of 919MB per customer per month. Safaricom continued to invest in its 4G rollout as well with coverage now at 63% of the population in Kenya.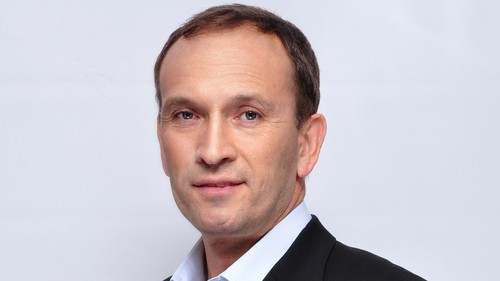 4G expansion
"We launched 4G in all our markets over the last year. It was delayed because of a lack of available spectrum and also licensing conditions in some of the markets. But it has been a phenomenal year in terms of spectrum. In Tanzania, we went into an auction, we got 2×10MHz of 700MHz spectrum. In Mozambique's auction we got 2×10MHz in 800MHz spectrum and later we also acquired additional 1800MHz spectrum," Delport explained.
"In Lesotho we've always had a lot of spectrum. And then in DRC we also acquired 800MHz spectrum. The problem in the DRC is that spectrum is not clean yet. It is the same issue as in South Africa where you still have analog TV in those bands. So the government still has to clear that up. But once it's done, we will be able to use the 800MHz spectrum. In DRC we launched 4G by refarming existing spectrum being used for 2G and 3G and then using it for 4G, similarly to what we did in South Africa," he added.
He was referencing Africa's delayed digital migration process, which means that some high demand spectrum -- like the 700MHz and 800MHz bands -- is still being used for terrestrial broadcasting in African countries like South Africa and the DRC.
South Africa's long-overdue spectrum licensing process is finally moving forward after the Independent Communications Authority of SA (ICASA) earlier this month published an Information Memorandum outlining its intentions for the licensing of high-demand spectrum. The memorandum includes plans for the licensing of the 700MHz, 800MHz, 2.3GHz, 2.6GHz and 3.5GHz bands, which will likely be used for a combination of 4G and 5G services. (See SA Spectrum Licensing: What You Need to Know.)
"I think it is super positive that something is published on the back of the policy direction [from government]. The second thing that is super positive is that they included more spectrum than we expected, they included 5G bands as well. So, 3.5GHz is included, which we personally didn't expect. They also included 2.3GHz spectrum which is great because over time we will be able to use it for 5G," Delport said.
However, when exactly the auction process will commence is still unclear as stakeholders have until January 31, 2020 to comment on the Information Memorandum.
5G is here
Delport said that Vodacom is also ready for 5G but that spectrum remains a key factor in the telco's rollout.
"If we had the spectrum we would be able to launch 5G this calendar year already," he told Connecting Africa.
"The network has been modernized and is largely 5G ready. All we need to know is what frequency we're going to use for 5G, if it's a new frequency, then we can go to site and install the antennas and the radios and then we are 5G ready. All of the other processing components on the basestation and the transmission core is ready for 5G today," he explained.
When asked about an exact timeline for the launch 5G in South Africa he said it still depends on when operators gain access to spectrum and when exactly the ICASA auction happens.
"Having said that, existing operators already do deals [to gain access to spectrum]. We did a deal with Rain; MTN did a deal with Liquid Telecom, those type of things are possible. So, now we have to figure out whether we do a deal on 5G or if we wait for the auction. It depends on where those decisions land as to when we will start rolling out 5G," he said. (See Vodacom Eyes Link With Rain, Liquid Telecom to Offer 5G FWA.)
"The reality is that 5G is here, the networks are here. By the end of this year China will probably have 80,000 to 120,000 5G sites. By the end of next year, the estimates are that it will be 1.4 million 5G basestations in China. South Korea has also launched 5G in a big way and they will soon have 250,000 5G basestations. Already 46 countries have launched 5G, including Vodafone which has launched 5G in seven or eight countries including our launch in Lesotho. (See Vodacom boasts Africa's first 5G service.)
"A year ago we thought 5G's rollout was going to be very slow. But, after what we've seen over the last few months, I think it's going to be much faster than people expected," Delport added.
However, he warned that an issue for Africa will be power availability because he said that a 5G basestation "will consume two to three times as much energy as a 4G basestation".
— Paula Gilbert, Editor, Connecting Africa