Ericsson Announces New MEA Leader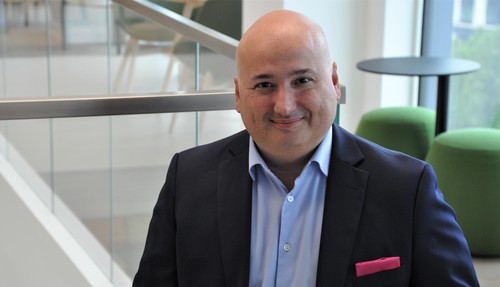 With just over a week to go before Ericsson's head of Middle East and Africa (MEA) steps down, the company has announced her replacement.
Ericsson has appointed Fadi Pharaon as its new senior VP and head of market area MEA. The company said he will take over from Rafiah Ibrahim on September 1, 2019.
Ibrahim announced back in March that she would be leaving the role on August 31, 2019 and will then take on a position as advisor to Ericsson CEO Börje Ekholm. (See Ericsson begins search for new MEA chief and Who Will Lead Ericsson MEA?)
Pharaon currently holds the position of VP of networks and managed services within Ericsson's market area Europe and Latin America. He has more than 21 years' experience at Ericsson and has had several management positions with sales responsibilities in markets across Asia, Europe, the Middle East and Latin America.
"With the introduction of 5G we are at an exciting time in the industry. Our customer relationships are key to build a strong company position in the market for this next phase of industry development. Fadi has the right background, experience and capabilities to lead this work in this market area and I am very pleased to see him stepping up to this role," said Ekholm.
"The mobile industry is transforming countries and industries and with 5G becoming a reality, we will see new business opportunities and innovations across our markets," added Pharaon.
"I really look forward to taking on this exciting new role in Market Area Middle East and Africa and work together with both the team in the market area as well as the executive team. Our abilities to work closely with our customers in our market areas are key to leveraging our technology leadership in 5G," he said.
Pharaon has an MSc degree in Computer Science from the Royal Institute of Technology in Stockholm, Sweden, as well as an MBA from Heriot Watt University, Edinburgh Business School in Scotland.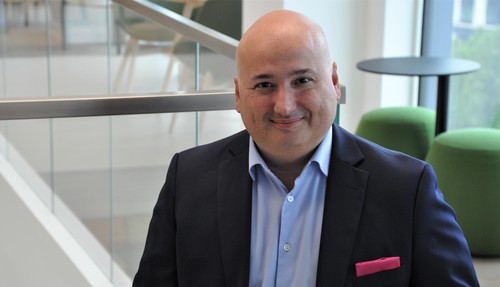 He will be looking to bolster the MEA region, which has seen a decline in performance of late. Its second-quarter results for 2019, released in July, showed that MEA sales dropped 3% year-on-year to 5.6 billion Swedish kronor (US$585 million).
For the full year 2018, revenues from MEA also declined by 5% to SEK23.6 billion ($2.47 billion), while fourth-quarter 2018 revenues declined by 14% year-on-year to SEK6.5 billion ($680 million).
Ericsson has been involved in a number of 4G, 5G and mobile money deals in Africa in the past 18 months, but still lags behind its main global rival, China's Huawei Technologies. (See Ericsson Wallet to Power MTN Mobile Money for Five More Years, Tigo Senegal Plans Network Boost with Ericsson, MTN, Ericsson, Netstar Claim 5G First for South Africa and MTN, Ericsson Take 5G on the Road.)
— Paula Gilbert, Editor, Connecting Africa