Mobile Operator Quartet Dominate African Market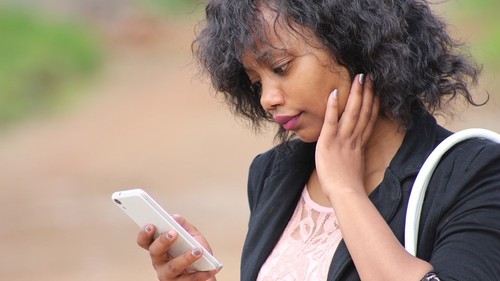 One in ten Africans is an Orange customer, the French giant has boasted, putting the mobile operator among the top four biggest operators on the continent when measured by subscriber numbers.
Orange had around 122.5 million mobile customers across the MEA (Middle East and Africa) region at the end of the second quarter of 2019. (See Africa & Middle East the Key 'Growth Driver' for Orange.)
But it has a long way to go before it can claim the region's mobile crown.
MTN is by far the biggest operator in the Middle East and Africa (MEA) region, with 236.6 million customers across its 21 operations at the end of March 2019. (See Major Markets Help MTN Deliver a Strong Q1.)
Vodacom, meanwhile, had 110 million group subscribers in its six African operations at the end of March 2019 (if you include Safaricom, in which Vodacom owns a 35% stake). Vodafone, Vodacom's parent, had an additional 49.3 million customers in its operations in Egypt and Ghana at the end of June. (See Lower Out-Of-Bundle Revenue Hits Vodacom's South Africa Sales .)
Airtel Africa is in fourth place, with around 99.7 million customers across 15 markets in Africa at the end of March 2019. (See Airtel Africa Reports 7% Sales Boost in Fiscal First Quarter.)
Together, the four operators have about 617 million mobile customers across the MEA region, about 45% of the region's entire mobile user base.
In total Africa has just over 1 billion mobile users, according to statistics gathered by market research company Ovum, while there are almost 380 million in the Middle East.
Mobile money
Mobile money services are hugely popular in Africa: Orange noted in comments emailed to Connecting Africa that 40 million of its customers in 17 countries are excluded from any traditional financial services and, subsequently, use Orange Money to make necessary transactions via their mobile phone. Around 15 million of those are active users, representing 13% of Orange's mobile customer base. Orange would like to increase penetration to more than 70%.
Mobile money services allow customers to pay bills, purchase goods and transfer money through basic text-messaging functionality. The trailblazer in the market has always been Safaricom's M-Pesa platform, which started in Kenya but which now is used by more than 37 million users across Vodacom, Vodafone and Safaricom's territories across Africa and in India.
At the end of March 2019, MTN had 28.3 million active Mobile Money customers across its operations, while Airtel had about 14.2 million mobile money customers in Africa according to its prospectus published in June.
— Paula Gilbert, Editor, Connecting Africa