Lower Out-Of-Bundle Revenue Hits Vodacom's South Africa Sales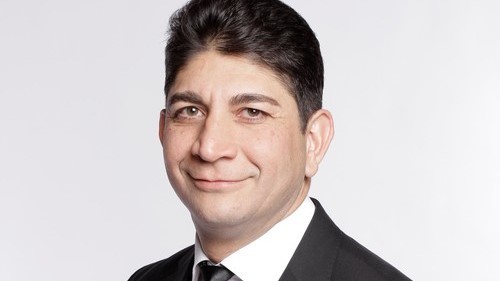 Lower out-of-bundle (OOB) tariffs and new data regulations hit Vodacom's service revenue in South Africa during the quarter ended June 30, 2019, but that didn't stop the operator increasing its overall group revenues by 4.2% thanks to strong growth across its international portfolio.
In its quarterly trading update, released Thursday morning, Vodacom said SA service revenue declined 1.2% year-on-year to R12.6 billion (US$900 million). Service revenue was negatively impacted by Vodacom's "proactive reduction in out-of-bundle [OOB] data rates," regulatory changes and the transition between national roaming partners, the operator noted.
In March, Vodacom dropped its OOB rates from R0.99c ($0.07c) per Mbyte for prepaid customers and R0.89c ($0.06c) for hybrid and contract customers to R0.49c ($0.04c) per Mbyte across the board.
The impact from three months of the Independent Communications Authority of South Africa's (ICASA's) data usage regulations was also a contributing factor to the decline, as was "the tough retail operating environment" in South Africa, it said.
Vodacom was referring to ICASA's End-user and Subscriber Service Charter amendment regulations, which came into effect at midnight on February 28, 2019. The new regulations outlawed automatic OOB billing and forced operators to allow users to either opt-in or opt-out of OOB data charges, which have historically been far higher than in-bundle costs. For years customers have been complaining about the huge gap between in- and out-of-bundle prices, which have led to bill shock for users unwittingly going out-of-bundle.
Vodacom said that despite price reductions and less OOB billing, the company still saw 52% growth in data traffic in SA. In general, the group also added 1.3 million new data customers in the quarter, bringing the group total up to 38.9 million.
Outside of SA, Vodacom operates in Tanzania, the Democratic Republic of the Congo, Mozambique and Lesotho and it owns a 34.94% stake in Safaricom in Kenya.
"Excluding Safaricom, we added 1.2 million customers in the three-month period, serving 79 million customers across the Group, having added 2.4 million customers in total to the Vodacom network over the past year," Vodacom Group CEO Shameel Joosub said in a statement.
The telco added 608,000 customers in South Africa in the quarter, 522,000 of which were prepaid customers, while the contract customer base grew by 8.9%. Vodacom also added 560,000 customers in its international operations, an increase of 5.3%.
Vodacom reported solid year-on-year group revenue growth of 4.2% for the quarter, to R21.5 billion ($1.54 billion) and group service revenue grew 3.9%, to R17.4 billion ($1.25 billion). This was boosted by the international operations, which saw service revenue jump 19.6%, to R5.1 billion ($370 million), supported by continued success in M-Pesa and data.
One bright spot for SA was a 45% jump in revenue from Vodacom's financial services business.
"Despite the impact of cyclones Idai and Kenneth in Mozambique, international service revenue increased by 19.6%, largely driven by a 42.7% increase in M-Pesa revenue and data demand. M-Pesa revenue of R905 million [$65 million] accounted for 17.7% of international service revenue, boosted by an overall improved trend in each of our international markets and Tanzania in particular," Joosub said.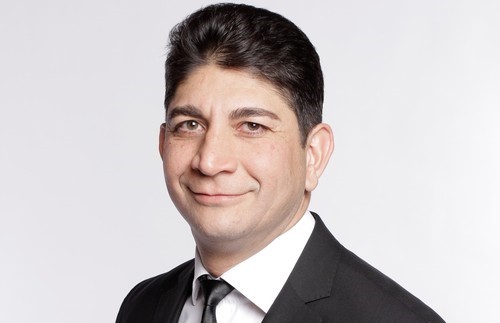 The CEO said Vodacom was encouraged by South African President Cyril Ramaphosa's recent commitment to awarding new high-demand spectrum in SA. (See SA President Promises Spectrum Policy Direction Within 30 Days.)
"This is a vital part of reducing input costs and further bringing down data prices in South Africa, where lengthy delays in completing the digital migration and allocating 4G spectrum has curbed the pace at which data prices could have fallen. Clear policy direction for the country's telecommunications industry is also expected to restore investor confidence in South Africa and boost economic growth," he said.
On July 19, the Ministry of Communications and Digital Technologies confirmed that the policy direction on unassigned high-demand spectrum had been finalized and "is going through the requisite processes prior to publication", but no date for publication has yet been announced.
Joosub said Vodacom expects growth in the second half of the year to improve in South Africa, "benefitting from the completion of the national roaming partner switch over and improved commercial momentum in financial services."
MTN and Vodacom last year did a switch in roaming partners, with Telkom moving its roaming from MTN and signing a deal with Vodacom, while Cell C announced plans to terminate its roaming deal with Vodacom in favor of an agreement with MTN.
— Paula Gilbert, Editor, Connecting Africa