How digital banking can promote financial inclusion in Africa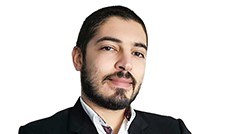 As early as 2010, the World Bank was encouraging financial inclusion in developing countries to reduce poverty and facilitate economic growth.
Today with the wave of Internet growth and ongoing technological innovations, the digitalization of banks has reshaped the banking industry and the financial services market and brought huge new opportunities.
New business models and new scenarios have been introduced to the market, which is greatly expanded by emerging technologies such as smart hardware and cloud-based software.
Going digital and branching out
When everyone is going online, the banking services have to be online as well. The first groups of digital practitioners have received positive market feedback. A lot of attention has been attracted and the application of digital banking services has begun to demonstrate benefits to banks, users and show economic growth.
Wiseasy, a digital banking and payment builder from China, has helped many banks to go digital with their banking solutions. In its newly launched report A Whole New World: Banking's Digital Future, Wiseasy's CEO Li Yan points out that digital banking has a number of attractions, not least because it is based on more flexible and cheaper intelligent terminals and cloud computing enabled by new, super-fast mobile Internet network technologies.
These technologies reduce the investment threshold for banks and help to create new services, with lighter terminals, a smarter network and the capacity for a range of intelligent sensors, from 3D structured light cameras and NFC readers to fingerprint scanners and GPS.
In the near future, banking services can be everywhere in the living community, and people will no longer need to go to branches and wait in lines to transfer money. Convenient digital banking services will not only save them time but also improve their customer experience.
Smart Fintech to solve traditional banking constraints
From digital banking solutions like Wiseasy's, it is apparent that digital banking has greater scalability. Through a smart terminal, people would have increased access to banking services and higher engagement. This new digital banking business model is being adopted across Africa, where there are a large number of people still outside the banking system.
As early as 2017, the Guaranty Trust Bank, one of the leading financial institutions in Nigeria, has adopted digital solutions to make its banking service more mobile. Today millions of people in Nigeria are enjoying the simpler, cheaper and faster banking services provided by Guaranty Trust Bank, and it is also the reason why the bank maintains its leading role in the market.
Infrastructure limitations solved
Thanks to the development of Internet and mobile payments, previous infrastructure limitations such as the lack of digital channels and innovations have been solved. The growing penetration of Internet access and mobile phones now means going online has become an important part of people's daily life in Africa.
The development of smart Android terminals, like Wiseasy's WPOS-3 which can be embedded with various functions such as account opening, deposits, money transfers, multi-channel payments and so on, makes it possible for banks to branch out and provide both banking and non-banking services to a wider population.
In 2015, the CGAP (Consultative Group to Assist the Poor) defined digital financial inclusion as "digital access to, and the use of, formal financial services by the excluded and underserved population."
Today, with more and more banks adopting digital solutions and achieving fast growth, digital finance has proven to be the right path to make banking services affordable, convenient and secure to low income individuals in Africa.
Financial inclusion can be done in a digital manner and digital banking is an effective way to realize it. The changing landscape of banking has become the accelerator of financial inclusion, especially in emerging markets.
— Riad Laqlach, CTO, Wiseasy
This content is sponsored by Wiseasy.