Accelerating Africa's business opportunities with an adaptable 5G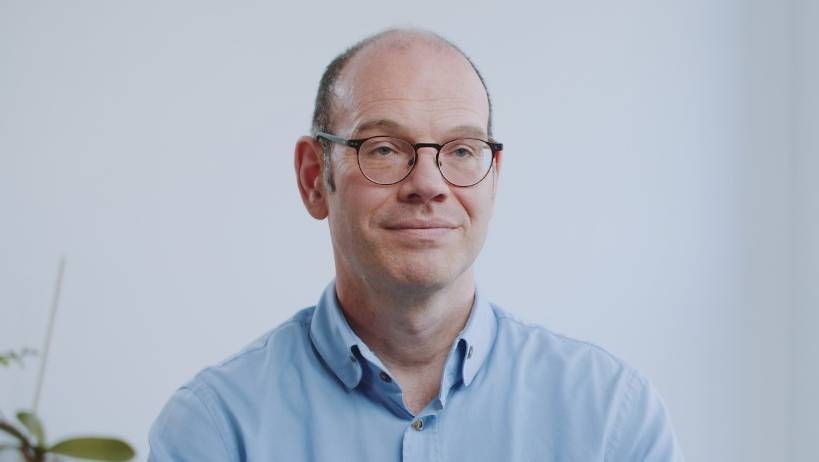 Connecting Africa sat down with Red Hat Principal Product Marketing Manager, Rob McManus, to talk about how telecommunications service providers can embrace new technology to better capitalize on the opportunities presented by 5G.
Connecting Africa (CA): Why is the 5G evolution strategic for African service providers?
Rob McManus (RM): In a marketplace that is becoming more and more crowded with both traditional and new competitors, it's crucial that telecommunications service providers embrace disruption as a key component to capitalize on the opportunities presented by 5G.
New competitors are particularly threatening as their value propositions can compete on service quality and reliability that have been bastions of the traditional service provider offering. A trusted and reliable reputation will remain an important differentiator but being seen as innovative is an additional key trait added to the mix.
The evolution of a provider's 5G network is strategic in terms of innovation and will provide greater flexibility and increased agility to better serve customers and drive revenue growth.
CA: Why is moving to 5G a need rather than a choice?
RM: Traditionally, telecommunication networks are complex and inflexible, hindering initiatives to innovate and deliver new services faster. To address this, service providers have deployed network function virtualization (NFV) technology with general-purpose cloud-based infrastructure designed to speed up time-to-market, reduce costs and drive innovation.
The next step is to go fully cloud-native.
This new architecture now supports cloud-native methodologies and foundational components. By leaning into cloud-native strategies, service providers can embrace continuous integration and continuous delivery (CI/CD) models to speed up and enforce the behavior changes necessary to deliver 5G services and applications at the speed of business, so to stay competitive 5G is the future.
CA: How will this help service providers achieve their goals?
RM: The cloud-native characteristics will help to meet increased demand from changing customer expectations, better serve a massive increase of connected devices and help to deliver very high bandwidth services and applications. The cloud-native design also is capable of driving greater efficiency on the underlying compute resources.
Container-based technology that uses a microservices architecture allows the 5G network to automatically scale and self-heal. Blue-green and canary deployment strategies provide new pathways to better mitigate the risk inherent in updates and upgrades of the 5G network.
A cloud-native 5G network makes it possible to manage how and where its functions run within different cloud environments, as the software is decomposed into microservices that can exist in multiple container instances. This allows for disaggregation across a service provider's network.
Automated deployment and operations are also fundamental for the 5G Network. The ability to automatically deploy, manage and maintain 5G functions helps to bring new services to market faster while reducing operational expenditure.
Service providers need to apply automation holistically to increase its impact, with the added benefit of collaborative automation across organizational boundaries and network domains helping to improve overall efficiency, optimize costs and reduce risk.
CA: What role does open-source technology play?
RM: Adoption of open-source software is becoming more prominent in 5G deployments.
A Red Hat report titled: The State of Enterprise Open Source: indicates that many service providers are moving to open-source software to have access to the latest innovations, to explore a more diverse ecosystem and to build greater interoperability between different equipment and software vendors, so as to remove dependencies on traditional solution providers and to lower their total cost of ownership (TCO) as some of the main reasons.
Additionally, open-source offers increased transparency and neutrality, key traits that service providers acknowledge are needed to build and maintain crucial relationships with hundreds of open-source software communities. This diverse universe is aligned to be instrumental in taking advantage of hybrid cloud infrastructures.
CA: How do the wider ecosystem and partners feature in the context of 5G?
RM: A partner-based approach to network transformation enables increased choice of technologies and services, as well as complete and interoperable solutions based on certified, proven components. Multivendor 5G solutions help to answer demand for rapid, flexible service development and delivery.
Also, Red Hatís extensive partner ecosystem opens up freedom of choice for service providers incorporating their chosen 5G software functions and hardware from different vendors to fit their needs.
CA: How can a company like Red Hat help service providers achieve these goals?
RM: An application platform that spans the service provider's network from core to edge can offer a reliable foundation for a variety of network functions. Red Hat OpenShift gives service providers the necessary deployment options to scale their 5G network footprint aligned to varying cost and environment requirements.
It also offers them the agility and efficiency needed to introduce new services and forms of revenue more quickly while remaining adaptable to changing dynamics.
Service providers adopting a cloud-native approach can benefit from increased configurability, scalability, reliability, and portability. Red Hat OpenShift helps service providers fully use the benefits of cloud economics by delivering new 5G services faster and helps optimize their operational model through simplified workflows that reduce TCO.
This content is sponsored by Red Hat.
*Top image is of Principal Product Marketing Manager at Red Hat, Rob McManus. (Source: Red Hat).