South Africa Leads the World in Demand for Constant Connectivity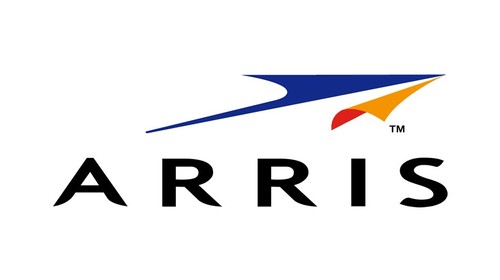 South Africans have the world's highest expectations for connectivity.
This simple fact underscores an important set of trends and opportunities in delivering the next era of connectivity to millions of people across the country.
South Africa's heightened demand for connectivity comes as no surprise to ARRIS, one of the region's largest technology developers and a world leader in broadband and entertainment delivery. Our eighth study of global consumer technology trends -- the ARRIS Consumer Entertainment Index (CEI) -- found that no fewer than 95% of South Africans demand "constant connectivity."
The opportunity for service providers in South Africa lies in the many facets of modern connectivity and the features that enable it to be delivered constantly.
To identify some of the most significant general factors, we surveyed 20,000 people in 20 countries around the world. What we found is that constant connectivity boils down to reliability, continuity and pervasiveness of connection; that consumers' decisions on constant connectivity centre around cost, speed, reliability, and ease-of-use; and that these expectations for constant connectivity will be commercial in the form of paid streaming services as well as broader experiences that capitalise on the same general needs.
Let's take a look at those findings in the context of our local survey results:
Defining Constant Connectivity
While constant connectivity can be defined in general as a connection to the internet, anytime, anywhere and on any device, we wanted to discover the most important components of this ideal for consumers.
Here's what we found:
63% define it as being reachable 24/7
56% define it as being completely uninterrupted
61% define it as being able to access information anywhere and anytime
What South Africans Really Want
How do these expectations for constant connectivity affect demand for actual services? We dug deeper to find out what types of features and experiences would serve these needs:
77% want the same quality of connection away from home as they do at home
51% want the same content available away from home as they do at home
74% of respondents cited security and/or privacy as their top concern for constant connectivity

Consumers' top 6 factors for choosing an ISP for out-of-home use:


o Security: 55%
o Speed: 51%
o Reliability: 51%
o Privacy: 50%
o Cost: 49%
o Ease-of-use: 45%


Consumers' top 3 priorities for Wi-Fi Devices:


o Signal strength: 75%
o Ease-of-connection: 51%
o Low pricing: 46%

What Constant Connectivity Means for Service Providers
When we combined consumers' considerations for decision making and mapped it to opportunities for service providers, we identified some key opportunities:
34% plan to use or subscribe to a new streaming service in the future
33% plan to install a new home security system
Of the 13% churn for streaming services, 63% cite the reason as too high a cost for the service
Finally, 56% are willing to pay more for access to the new experiences that constant connectivity enables
The results offer a relatively clean picture of some ripe areas of opportunity for service providers in South Africa. But while they paint a few immediate prospects, we consider this to be more of a starting point than an end for serving this new breed of consumer. For service providers, constant connectivity entails a broad set of considerations for the evolution of the underlying network, the choice of complementary customer premises equipment, and the development and delivery of new services over that infrastructure.
The data shows us that there is overwhelming demand not only for new experiences that offer unconditional access to information and connection and entertainment, but also the manner in which they are delivered. ARRIS has been working at the cutting edge of developments in constant connectivity—not only helping to define the standards for connection, but providing the end-to-end network and expertise to deliver it. The next step for providers is mapping out a smart and efficient pathway to deliver constant connectivity across South Africa and beyond. We're here to help.
— Steve McCaffery, President, International Sales & Managing Director IBO, Arris
This content is sponsored by Arris.