Connecting Africa to the Digital World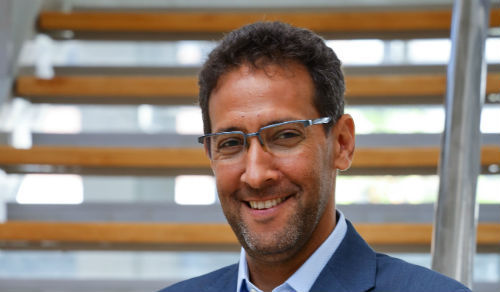 At the end of 2017, it was estimated that there were more than four and a half billion internet users in Africa, representing just 10.9% of global internet population*.
This may appear to be only a fraction of the estimated 1.2 billion people living on the continent but Africa is one of the fastest-growing users of international internet bandwidth, growing at a compound annual rate of 45% between 2014 and 2018. Asia and the Middle East were just behind Africa, rising at a 41% compound annual rate during the same period.
As technology is increasingly being driven by consumer needs and expectations, growth is largely being advanced by the Internet and the growing demand for new technology, from smart phones and tablets – to applications powered by data analytics and cloud services.
And whilst Africa's telecommunications industry shows positive signs of growth there are still many challenges to face from infrastructure – particularly in rural areas, to commercial barriers and regulatory obstacles. However, the momentum is shifting and investments are being made that will benefit the citizens of Africa, improve economies and perhaps most importantly give the people of Africa the opportunity to play their part in the Fourth Industrial revolution.
The investments being made in mobile networks is expanding Africa's digital footprint on an ambitious scale - and 5G networks are being rolled out in many parts of the African geography. To date, about 17 out of 54 African countries have implemented LTE networks, and yes, there is still a lot of scope to improve both mobile and terrestrial connectivity especially in the more rural areas within African countries, it is a process that will take time.
In a world where data is fast becoming the new currency of value, establishing new information highways to connect Africa to the digital world provides a real platform for growth for many of the developing nations on the continent.
The recent commissioning of the 6500km South Atlantic Cable System (SACS) is more than a 'game changer' in Africa's digital evolution and journey. The new digital information highway is the first and fastest link between Africa and the Americas with the lowest latency and will provide a more direct routing for internet traffic in the Southern Hemisphere.
In order to meet the growing demand from broadband, mobile, broadcasting and enterprise traffic crossing the South Atlantic, SACS has been designed with 100Gbps coherent WDM technology on an end-to-end solution. With 4 fiber pairs it offers a total design capacity of 40 Tbit/s between Fortaleza (Brazil) and Luanda (Angola).
The commissioning of the SACS cable is a gigantic leap forward in trans-Atlantic connectivity and will have a profound impact on global digital connectivity and is expected to fast-track commercial activity in the ICT sectors, and stimulate the emerging economies in Latin America and Africa.
Via SACS, data transfer speeds will be greatly improved (five times faster than existing cable routings), reducing latency from Fortaleza (Brazil) to Luanda (Angola) from 350ms to 63ms. Luanda will also connect to London and Miami with approximately 128 milliseconds latency. These two major content hubs, will position Angola as a strategic point to serve the transatlantic region with low latency and resilient connections.
In addition to this, onward connections to the recently completed Monet Cable and the West Africa Cable System (WACS), SACS will offer reduced latency between Miami (USA) and Cape Town (South Africa) from 338ms to 163ms.
It is estimated that direct communications between Africa and the Americas will generate multiple advantages worldwide for internet service providers (ISP's), Cloud Service Providers (CSP's) and Over the Top Content Providers (OTT's) making use of these connections. Of significance is that the new routing will dynamically change the internet traffic patterns within the Southern Hemisphere - and combined with Monet & WACS, will dramatically alter global digital traffic routing options. Perhaps, more essentially, the advancement of subsea cable networks are providing a lifeline that is connecting people and businesses with other individuals and entities across the continent and across the world.
As we stride towards a new chapter in Africa's digital growth, much of the continent's future fortunes will be dependent on those economies that embrace digitisation, invest in the required infrastructure and provide the appropriate regulatory environment to adapt and flourish in the new global digital economy.
ENDS
*Source: www.internetworldstats.com
— António Nunes, CEO, Angola Cables
This content is sponsored by Angola Cables.