Success Factors for Digital Transformation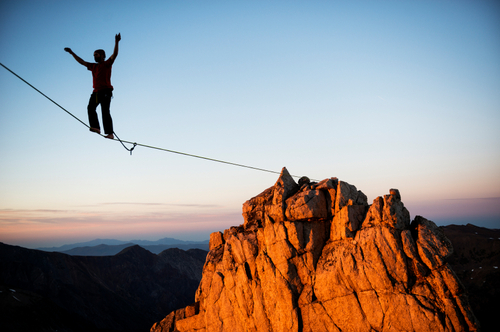 While some cannot stand to hear any more about it – digital transformation is an ongoing topic. In many companies, it is an ongoing task as well. In recent years, disruptive upheavals have brought down entire industries. New middlemen and platforms have appeared, and goods have been transformed into digital services. Companies have digitized and automated their processes, and work procedures have changed. Despite all this, many companies still find themselves far from the finish line.
In the past few years, during initial discussions about digitalization, people mostly focused on large digital players such as Google, Amazon and Facebook. These companies, however, have not undergone digital transformation as such because they were positioned with a digital business model in the market from the moment they were founded. For existing companies with a long history, the transformation has been a very real and challenging task. Many of the things that were appropriate for years or decades must be questioned, and often they must be tossed out. Some companies such as Kodak have not mastered the transformation while others have been successful. An impressive example is the German photo service provider CEWE, which has successfully transitioned from analog to digital photography over the past ten to fifteen years.
As part of our work on a master's thesis at the University of Oldenburg, we conducted a study to identify the success factors for digital transformation in midsize enterprises. For the companies surveyed, the study indicated that eight fields of action are crucial for success:
1. Offering new and individual services
New business opportunities based on digital products and services are arising in many markets. Central to these are customers' demands and the digital customer experience. The use of digital channels and processes enables an individual response to customer needs in real time. Digital services frequently supplement existing products, most of which are physical. Hybrid product bundles and a partner portfolio in conjunction with other providers (co-branding) extend the service portfolio while simultaneously generating customer loyalty to the core product.
2. Introduction of modern working methods
Digital organizations utilize collaboration systems and platforms for the dynamic exchange of knowledge and experience. While pervasive throughout the company, this sharing also extends to partners and into the business ecosystem. Collaborative and customer-centric working methods such as Design Thinking encourage new ideas and innovations. Many companies set up separate innovation labs to generate extraordinary new ideas. The working environment is designed in accordance with New Work principles to be flexible and to foster creativity.
3. New divisions and roles in the organization
The creation of new divisions in companies can help them to develop digitally. Many organizations establish a separate company or business unit that concentrates specifically on digitalization. These organizational units either carry out coordinating activities or serve as the nucleus for new business models. Entities driving digitalization are often created at management level. Typical examples are a Chief Digital Officer (CDO) or a digital committee with close ties to the board or top management.
New procedures such as Design Thinking or Agile Development lead to new working methods that challenge the previous line organization. The new tasks and topics are often organized in project structures or communities. This requires, and results in, significant changes in the leadership and collaboration culture. Line superiors are becoming less important, and (temporary) collaboration becomes the dominant organizational form. In many parts of organizations, completely new roles have appeared including the data scientist, product owner and scrum master.
4. Early identification and implementation of new technologies
The early identification and implementation of relevant new technologies are indispensable for success in the digital world. Dialog at conferences and other forums becomes increasingly important to ensure the best possible access to new technologies. As it becomes increasingly difficult to maintain an overview of all topics and to be able to process them internally, more and more innovations are integrated into the company's own value creation via external partners. These partners may be temporary consultants or technology service providers or, in the long term, startups and larger partners – frequently from different industries.
5. Customer orientation
Customer expectations have changed radically in the digital world and will continue to evolve. Customers presume that there will be a uniform and consistent purchasing experience across all touch points and sales channels. They demand that companies adapt to their (digital) requirements. Organizations are expected to not only adhere to standards set by peers in their own industry, but to align to general best practices in the market. The competition is always only a click away.
The first step towards customer orientation is the right attitude and approach. The second step is the comprehensive mastery of all digital and non-digital channels (omni-channel management). This is followed by sophisticated analysis and CRM and finally, the end-to-end integration of customer processes with the upstream value generation elements such as production and logistics.
6. Analysis of (customer) data
At the heart of every digital market strategy is the use of analytical methods. This includes the analysis of customer profiles, customer usage behavior and sales data and is the starting point for the creation of specific products and services for individual customers. Predictive models can be used to create individual offers tailored to specific customers.
7. Establishment of partnerships
Collaboration with other companies or external partners such as corporate consultants, advisors from colleges and universities, etc., is – as described above – indispensable for digital transformation. New market opportunities arise from the exchange of information on certain topics and digital trends or from the joint development of new products and services.
8. Integration of various platforms
Digital business is platform business. With the rise of offerings such as cloud and software as a service, instruments for cross-company collaboration have become available. A cloud service can be used jointly much faster than the bilateral coupling of existing on-premise systems. This is equally true of internal-only use. This is one reason why tools such as Trello, Yammer, or Workbench are being used more and more frequently – not to mention the unrecorded number of WhatsApp communications.

Set up a meeting with Detecon at AfricaCom 2018, taking place November 13-15 in Cape Town, by contacting [email protected] or +27 11 208 1850.
This content is sponsored by Detecon.