The Countdown to East Africa Com 2017: What to Expect on Day 2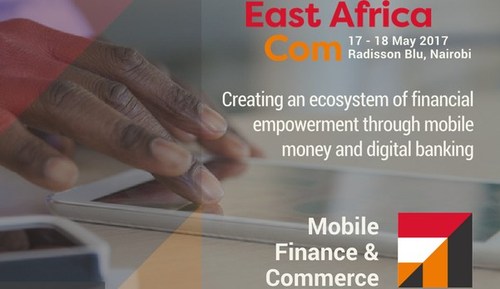 With East Africa Com 2017 now just a week away, we're looking at what the 600 attendees heading to the Radisson Blu, Upper Hill, Nairobi on May 17 and 18 can expect from the show.
We've already looked at some of the agenda highlights for the opening day of the event – see The Countdown to East Africa Com 2017: What to Expect on Day 1 – and now we're turning our attention to the second day.
Day 2 of East Africa Com will be deep diving into ICT strategy within the telecoms sector via a live interview with Safaricom CTO Thibaud Rerolle, who will be discussing Developing a winning ICT strategy and successfully navigating digital disruption.
Complementing this session will be the CIO Forum on digital transformation featuring: The CIO of the Co-Operative Bank of Kenya, Charles Washika; the General Manager of Network Projects at Airtel Tanzania, Barnabas Bwali; the CIO of Harambee Sacco, Martin Omidio; DHL Supply Chain's IT Director Aila Alonga; and the Founder and CEO of Project Dimensions, James Muritu.
The East African SME ecosystem will be drawn into sharp focus at this year's event with a panel discussion on how large corporations are supporting ICT4D goals and creating opportunities for SMEs in tech, with ICT4D expert Nixon Gecheo, MTN's Product Business Manager Steve Kirenga and Safaricom's Head of Wholesale and Roaming Wangeci Kanjama.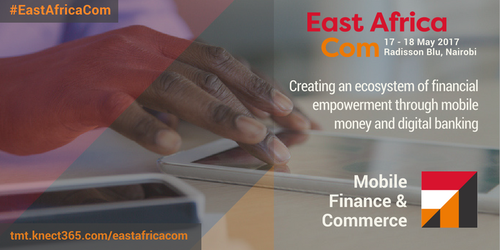 Mobile finance and commerce in East Africa has become a world leader in financial inclusion and East Africa Com will be hosting a discussion about creating an ecosystem of financial empowerment through mobile money and digital banking with the founder of Airpesa Segeni Ng'ethe, Verdant Capital's Managing Director Edmund Higenbottam and the Founder and CEO of Abacus, Joel Macharia.
Some of the major disruptive forces within technology, both in Africa and abroad, will be taking to the stage on the second day of the event discussing a range of hot topics, including: Driving access to mobile health services with the Head of Hello Doctor, Dr Michael Mol; the future of urban mobility with Uber's General Manager, Loic Amado; and developing a Pan-African culture of entrepreneurship and innovation with the Co-Founder of BRCK, Philip Walton.
In addition, there are a multitude of opportunities to meet and forge meaningful business relationships through our networking sessions, private meeting opportunities, poolside networking drinks and the extensive solutions-focused exhibition.

There's still time to purchase your delegate pass to East Africa Com here. If you're a regional operator or regulator, you can attend the event for free -- sign up here. If you can't be there in person, follow all the discussions and breaking news on Connecting Africa and on our social media channels using the hashtag #EastAfricaCom.
Be part of the African tech and telco conversation here:
Twitter
Facebook
LinkedIn
Instagram
— Amy Turner, Digital Content Marketer, KNect365