Enterprise Digital Transformation in Sharp Focus at AfricaCom 2018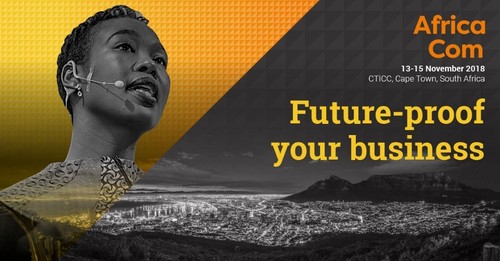 As AI and IoT platforms are deployed around the world, the opportunities enabled by these technologies in an African context have started to become apparent. But how will artificial intelligence, the Internet of Things and broader enterprise digital transformation developments help to bridge the continent's skills gap, accelerate its fintech revolution and elevate Africa's digital economy?
The opportunities afforded by enterprise digital transformation developments will be brought into sharp focus at AfricaCom 2018, which this year will incorporate leading global events AI Summit and IoT World Africa.

In addition, the annual event, which this year runs 13 to 15 November at the CTICC in Cape Town, South Africa, will include a new Enterprise Digital Transformation track, making AfricaCom 2018 the ideal event for African enterprises that need to learn about the game-changing technologies that can boost productivity, unlock new opportunities and drive efficiencies across all industries and business functions.
Enterprise Digital Transformation
New for AfricaCom 2018, Enterprise Digital Transformation Africa is an expert briefing aimed at CTOs, CIOs and ICT and digital leads from a broad range of enterprise verticals.
Here, attendees will be able to identify which new technologies should be on their radar and scrutinise the business cases for those technologies. Delegates will also be able to discuss practical applications with expert speakers, learn from real use cases, pinpoint implementation challenges and plan a winning ICT investment strategy.
The AI Summit
A growing consideration for enterprises is the potential offered by the use of AI tools. AfricaCom will host the launch of the AI Summit Cape Town on 15 November. Anticipated to be the meeting place for industry leaders, CxOs, top level influencers and leading digital and innovation executives from across Africa, the Summit will showcase the latest AI developments and how they can accelerate the continent's burgeoning digital economy.
The AI Summit Cape Town will cover a broad range of topics, including:
What is the real opportunity AI can present for your business?
Where can you implement tech to maximise the benefits?
How do you need to adapt to take advantage?
Engaging with leading global multinationals as well as regional powerhouses, the agenda will uncover the true opportunities that AI presents for the most forward-thinking enterprises. This is the chance for African tech leaders and innovators to join the AI revolution.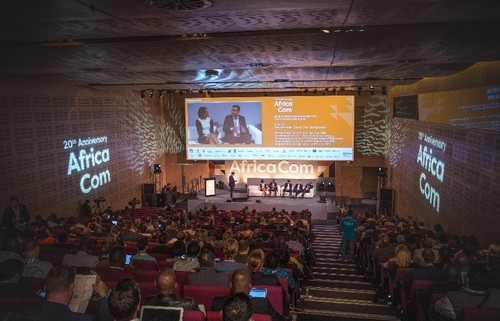 IoT World Africa
For enterprises, IoT means examining how business models need to adapt to take this omnipresent digital ecosystem into account, how they should plan for their customers' connected journies and how they should consider the impact on tomorrow's workforce -- are they prepared?
As IoT use cases grow, network operators and technology providers are ready to realise the full potential for IoT in Africa. But who will capture this market and unlock Africa's potential to become a global leader in IoT? Key to IoT developments will be strong partnerships, as no company wil be able to unlock the potential of IoT by itself.
From the producers of the Internet of Things World Series, the world's leading IoT events, IoT World Africa will enable enterprise delegates to build an IoT partner ecosystem, and is the ideal opportunity to build working networks, engage with enterprise adopters and help to make IoT a reality in Africa.
Hot topics include:
Building the IoT Ecosystem, IoT Connectivity – LPWAN/NB-IoT
Digital Business Transformation
Smarter and Future Cities
New Business Models
Investment and ROI
IoT Infrastructure
IoT for Sustainable Development
Enterprise Use Cases.
Further game-changing technologies can also be explored within the Technology Arena, where AfricaCom 20/20 will take centre stage. Visitors can scope and interact with next generation tech, listen to thought-provoking conference content built around the theme of 'Providing clarity of vision on future tech trends,' while mapping Africa's journey towards 4ICT.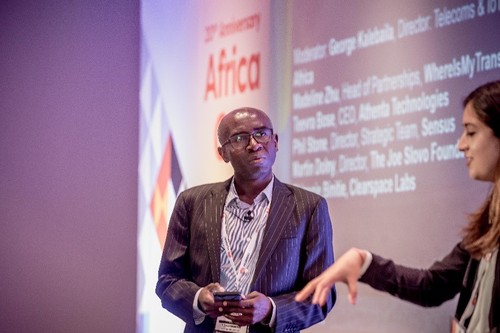 Fintech Africa
The Fintech Africa track will highlight how new technology is shaping the world of mobile payments, delivering cutting-edge financial services to those without access to traditional banking services and fuelling the growth of Africa's digital economy.
Delegates will be able to discuss mobile money interoperability with leading mobile operators and financial institutions, learn from those at the forefront of blockchain deployment in Africa, separate the hype from reality around cryptocurrency opportunities in Africa and see top quality fintech startups pitch their game-changing solutions.
Underpinning the whole event this year is AfricaCom Headliners, a set of presentations taking place across all three days of the show that features 30 of Africa's most prominent digital thought leaders. And the best bit? They're completely free to attend! In case you missed our previous bulletin, some of the speakers already announced include:
Senator Olabiya Durojaiye, Chairman of the Nigerian Communications Commission, who will give a presentation titled "Enabling digital Nigeria: how can policymakers and regulators facilitate an information-based society in Sub Saharan Africa?" on Tuesday, 13 November, from 10:00 – 10:20.
Rob Shuter, Group President and CEO of MTN, will deliver a keynote speech from 09:40 – 10:00 on Tuesday, 13 November and then take part in a panel discussion from 10:20 – 10:50 with Mohamed Dabbour, CEO, Africa, at Millicom. Listen to them discuss "Re-calibrating African telco strategy for the Fourth Industrial Revolution," covering topics that include business models for a new era of communications, capturing the value of digital transformation, developing and implementing a growth strategy around data and digital, mapping Africa's journey towards 5G, and connecting the next billion.
The Honourable Ursula Owusu-Ekulful, Minister of Communications, Ghana ICT investment, who will give a presentation on Tuesday, 13 November from 10:50 – 11:10 on how to accelerate progress towards the United Nations Sustainable Development Goals (SDGs).
AfricaCom 2018 will bring together 14,000 attendees, 450 speakers and 400 exhibitors: It is a critical event that facilitates Africa's progression.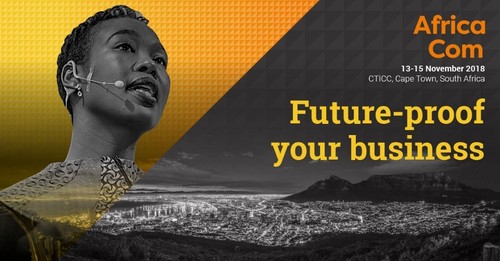 AfricaCom 2018 will showcase technologies and solutions covering everything from 5G, AI, IoT, fintech, blockchain and more, with a host of new content options and exciting developments.


— Amy Turner, Head of Digital Content, KNect365