Buyout offers Rain down on Telkom SA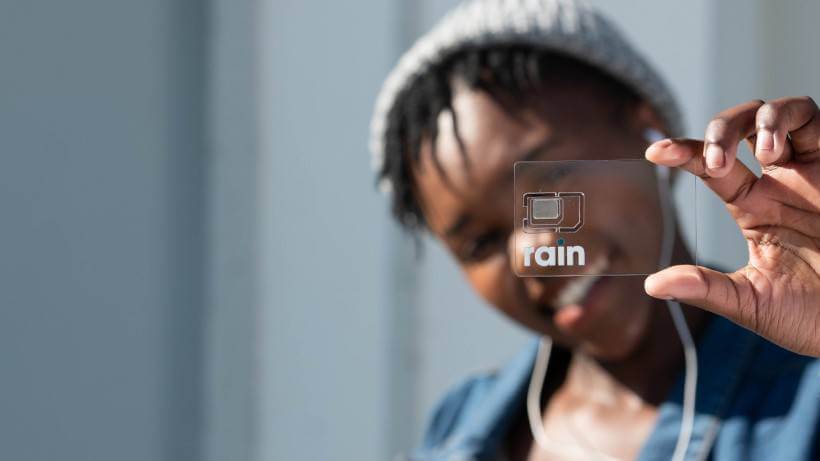 South African data-only network, Rain, has sent a formal request to present the Telkom board with a proposal to merge the two telecoms operators.
Rain is requesting a merge even though Telkom is currently already a takeover target for pan-African giant MTN.
"The terms of such a transaction such as valuation and structure would still need to be agreed, Rain believes there is a compelling business case in combining the businesses," South Africa's smallest operator said in a statement.
Rain added that it was offering a merge because it wanted to create a "5G powerhouse" and a strong third player to compete with the "telecommunication duopoly" in the country of MTN and Vodacom.
"Some consolidation in the industry is both desirable and inevitable as it leads to better utilization of infrastructure."
"It should not, however, be at the expense of competition which promotes greater access for consumers to data at more affordable prices," the data-only network stated.
Rain added that there was a strong business case for a Telkom-Rain merger, and it was a logical alternative to simply selling to MTN; and would also be consistent with the pro-competitive policies of the SA government.
Unlocking growth opportunities
"Whilst we have been increasing our network's coverage and capacity, we have also been focused on scaling up our customer service team and building modern customer management systems to bring this under control, and we believe we can handle the expected future growth," said Rain CEO Brandon Leigh.
Rain chairman Paul Harris said there is great potential for a merger with Telkom to unlock growth opportunities, and a merger is a pro-consumer option in line with the government's policy.
"Rain's prospects as a niche player are great. However, the option to combine forces with Telkom would take the merged company to the next level and benefit both Telkom and Rain stakeholders," the chairman added.
Rain said the number of combined Rain and Telkom sites will be equivalent to that of Vodacom and MTN and "the avoidance of duplication would result in material capital and operational cost savings".
What's the hype with Telkom?
Last month, MTN Group announced that it was looking to buy the entire issued share capital of Telkom SA, in a deal that would see consolidation of the second- and third-biggest mobile operators in the country.
Both MTN and Telkom said that the discussions are still in an early stage and there is no certainty that the transaction "will be consummated".
There was also no mention of the price MTN was offering Telkom, which is still 40% owned by the South African government.
Yesterday MTN Group CEO, Ralph Mupita, said that discussions were ongoing with Telkom on the deal and that he believed that consolidation across markets over the medium term "is inevitable".
Analysts believe that Telkom's ICT business, BCX, would be a good asset to combine with MTN Business even though BCX has been struggling under the economic downturn due to COVID-19, global supply chain constraints and semiconductor chips shortages.
BCX's revenue declined by 2.6%, to 15.3 billion South African rand (US$898 million), for the financial year ended March 31, 2022. Overall Telkom's revenue declined 1.1% to R42.8 billion ($2.5 billion).
Meanwhile, investment firm, Toto Consortium, has reportedly made an offer valued at R7 billion ($433 million) for government's 40% stake in Telkom, according to a Bloomberg report.
The Telkom bid is based on a 30-day average share price of the firm, plus a 20% black empowerment discount.
Telkom is also in the midst of a legal battle with the South African government – which is one of its major shareholders – over a Special Investing Unit (SIU) probe into old Telkom deals in Nigeria and Mauritius.
Regulator throws spanner in the works
Thunderstorms are however on the horizon after South Africa's Takeover Regulation Panel (TRP) instructed Rain to retract its merger statement declaring the proposal as unlawful, according to a Reuters report.
---
Want to know more about mergers, telco financials, regulation and deals in Africa? Check out our dedicated Business of Tech content channel here on Connecting Africa.
---
In a statement, the TRP said Rain made the announcement without seeking approval from the body as the law requires it to.
Furthermore, the body said the announcement was issued notwithstanding the TRP's instructions to Rain that no such announcement should be made without the TRP's prior approval of the TRP.
The TRP noted the announcement with "grave concern", and that it was unlawful.
Related posts:
*Top image source: Rain.
– Matshepo Sehloho, Associate Editor, Connecting Africa