SA telco alliance aims to bolster collaboration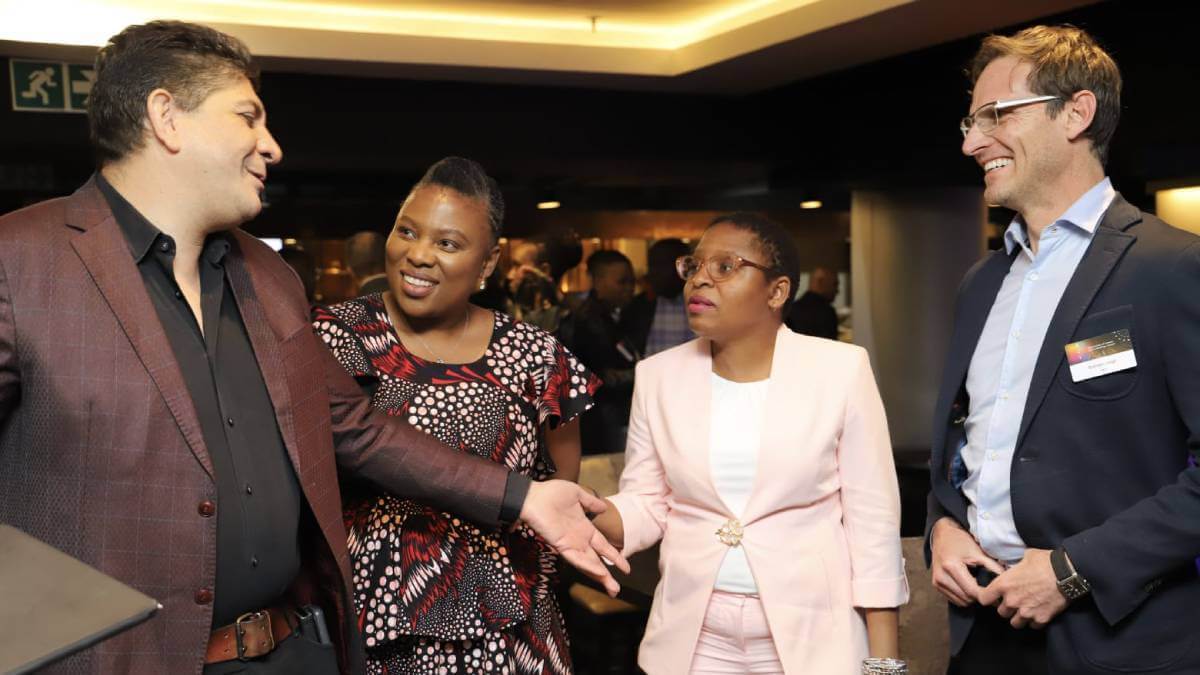 The newly-launched Association of Communications and Technology (ACT) aims to facilitate seamless collaboration between South African network operators.
These are sentiments shared by the association's CEO, Nomvuyiso Batyi, in an interview with Connecting Africa.
The body represents the country's major telcos on non-competitive industry matters and is led by Batyi, who is a former Independent Communications Authority of South Africa (ICASA) councilor, while Vodacom Group CEO, Shameel Joosub, acts as chairperson.
South African telecoms operators Cell C, Vodacom, MTN, Telkom, Rain and Liquid Intelligent Technologies are part of the alliance which was initially formed in 2021 but officially launched this month.
"The formation of this association will assist the network operators in reducing fragmentation in the industry and ensure that they provide a common message on industry-related matters," Batyi explained.
During the launch last week, South Africa's digital communications and technologies minister Khumbudzo Ntshavheni urged ACT to be at the forefront of driving the digital economy and broadening connectivity across the country.
Batyi added that the ICT sector creates job opportunities and economic participation in industries such as health, banking and financial institutions as well as education, which makes a unified industry voice is critical.
Telco collaboration
"If you think about it in South Africa, you always have divergent views when it comes to issues of telecommunication infrastructure," Batyi said.
Sometimes those divergent views or differences could have been easily resolved had there been proper mediation, she added, which makes the establishment of this alliance key.
"It is important that the association becomes a voice in the sector, especially in matters pertaining to government regulation, to policy and be proactive in doing so," Batyi continued.
The CEO added that the association will further assist the government in guiding the growth of the sector in the long run.
"The organization is also research based, there needs to be research done on the sector, the ecosystem it operates under and the people it serves," she said.
She believes that everything that happens in the sector needs to make sense and research will ensure that there is one voice within the sector.
"Had there been one voice in the sector, the spectrum auction would have happened faster and a long time ago," she further added.
The March 2022 spectrum auction was considered historic because local operators have been waiting for over 15 years for more high-demand spectrum to be allocated.
"You will find at this point that a specific network only works in a specific area, but not in other areas due to rules in South Africa that preclude sharing certain network infrastructure and bands of the spectrum. Once that is eased, people will be able to share space and have all network operators functioning in one area," she said.
Connecting public schools
Batyi said that another important priority for the association is to ensure that public schools have accessibility to technology and the Internet.
"For a person such as myself, who comes from a less privileged background and a township school, it has always been important to make sure that schools are connected."
However, Batyi recently visited a school in the rural Free State and found that even though the South African government had given the school tablets, those tablets were not being used – and had been locked up in a room for years.
"We want to make sure that when we're sending the equipment out to people that they know how to use it. It is pointless to say we are assisting schools with equipment, without providing support and teaching them how to use that equipment," she added.
Fighting infrastructure vandalism
The ACT CEO said another focus area for the organization will be fighting telecoms infrastructure vandalism in the country.
Vandalism and battery theft costs South African operators hundreds of millions of rands each year.
"Why would people steal fiber infrastructure, what is the use of stealing that? But someone will go, damage infrastructure and steal those batteries and in the context of South Africa, you can't sell those in the country," she added.
---
Want to know more about connectivity in Africa? Check out our dedicated Connectivity content channel here on Connecting Africa.
---
The vandalism of infrastructure means that a network operator has to then hire security to look after its equipment, and then replace what has been vandalized which is very costly.
"Therefore, there needs to be a collaboration between communities and network operators in curbing the scourge of vandalism," she concluded.
Related posts:
*Top image is of, from left, Vodacom Group CEO Shameel Joosub, ACT CEO Nomvuyiso Batyi, South Africa's digital communications and technologies minister Khumbudzo Ntshavheni and Rain CEO Brandon Leigh: (Source: Association of Communications and Technology ).
— Matshepo Sehloho, Associate Editor, Connecting Africa