Telkom SA's revenue declines as fixed lines dwindle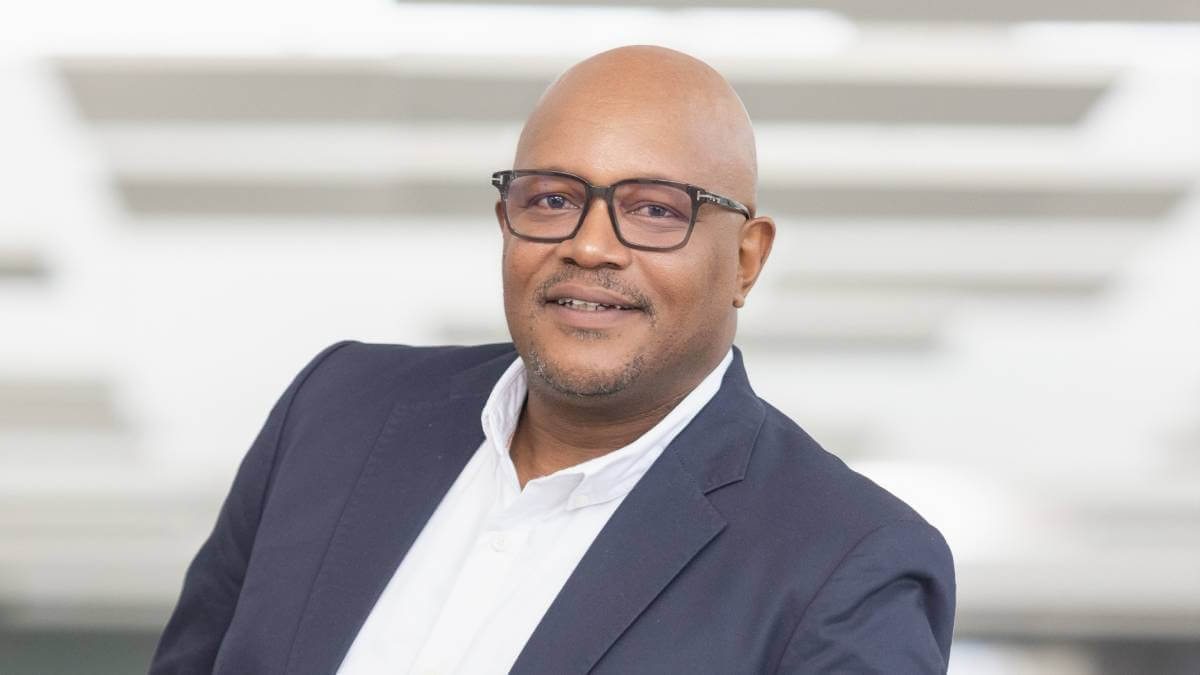 Telkom South Africa saw its group revenue decline 1.1% to 42.8 billion South African rand (US$2.7 billion) at year-end (March 31, 2022), as fixed lines dropped below one million for the first time in decades.
Telkom's fixed access lines in SA decreased 22.4% year-on-year (YoY), with 997,000 active at the end of March 2022, compared to 1.28 million a year before.
This development occurred as the legacy business remained under pressure due to customer migration from traditional fixed voice to newer technologies. Total fixed-line traffic declined 9% in the year and fixed voice and subscriptions revenue fell by more than 17% YoY.
Underlying group headline earnings per share (HEPS) increased 2.5% to R5.75 ($0.36) per share, while group underlying earnings before interest, taxes, depreciation, and amortization (EBITDA) decreased 0.5% to R11.9 billion ($742.8 million).
"The results were delivered in a very tough trading environment. The year was characterized by the prolonged effects of COVID on certain sectors of the economy, an intensely competitive landscape, volatile capital markets and social instability," Telkom Group CEO Serame Taukobong said at the operator's results presentation on Tuesday.
"The economy remains constrained, and consumers are under pressure from rising interest rates, rising energy and fuel costs and ongoing load shedding – which is also adding to the constrained economy," he added.
Mobile motivation
Meanwhile, Telkom Mobile continued its strong growth trajectory with the customer base growing by 10.5% to 16.9 million subscribers. Telkom said that almost 63% of its mobile base is now using broadband services.
Total mobile revenue increased by 6.3% to R21.4 billion ($1.34 billion), driven by growth in the customer base, data segment and non-connectivity revenue from its fintech business.
"As the overall macroeconomic constraints materialize, the prepaid surge has slowed as the share of wallet spend has plateaued," the group said.
Telkom grew its prepaid customer base by 12% to 14.3 million, with average revenue per user (ARPU) normalizing to pre-COVID-19 levels. The postpaid base increased by 3.4% to 2.7 million.
Mobile base stations also increased by 13.7% with 42.4% growth in 5G sites. The operator said that as part of its 5G strategy it is targeting a fiber backhaul ratio of 70% to 80%. At the end of March 2022, 68% of its base stations had fiber backhaul.
"The 22MHz of 3500MHz acquired in the recent spectrum auction enables Telkom 50MHz on contiguous spectrum to deploy 5G on our mobile network," it said of the spectrum auction, which also involved a lengthy court battle with the SA regulator that has now been resolved.
Stabilizing sectors
There was also some good news from the company's wholesale division, Openserve, which saw some stabilization over the past year after several years of revenue declines.
Openserve revenue still declined marginally by 0.4% to R13.4 billion ($838 million) for the year. But the group said the business has evolved as customers migrated from legacy to next-generation tech, and now more than half of its revenue is derived from the new business. However, a pricing gap remains between the new business and the legacy business.
The telco has been working for some time to decommission its legacy copper network and switch customers from ADSL to LTE or fiber options. Overall, Telkom reported 584,200 fixed broadband subscribers at the end of March, a decrease of 3.6% YoY.
"In the second half of the year, overall fixed broadband subscribers increased for the first time in several years despite the decline in ADSL subscribers," explained Taukobong.
He said this was in line with Telkomís strategy of accelerating its fiber-to-the-home (FTTH) footprint while simultaneously focusing on connecting homes.
Openserve continued its growth in the fiber market, increasing homes passed with fiber by 52.7% and homes connected to fiber by 38.4% during the year.
IT issues
Telkom's ICT business, BCX, also remained under pressure due to the lingering impact of the COVID-19 lockdown as well as global supply chain constraints and shortages of semiconductor chips.
BCX's revenue declined by 2.6%, to R15.3 billion ($955 million), for the year. But that result marked an improvement over the 6.1% revenue decline reported in the first half of the year.
Taukobong, who only officially took over as CEO six months ago, said that the company was looking to get a strategic equity partner for BCX to help it scale up in areas like cybersecurity.
"What we're looking for is really about value creation for BCX. We are looking toward India, for example, for a partner who would bring scale and capability," he told Connecting Africa in an interview.
He said another key area of growth was data centers. He noted that BCX would soon be making an announcement about a partnership with "quite a sizable international hyperscaler" who will leverage BCX's existing data center footprint and would make BCX their on-seller for the continent.
---
Want to know more about telco financials, regulation and deals in Africa? Check out our dedicated Business of Tech content channel here on Connecting Africa.
---
Telkomís masts and tower business, Swiftnet, increased revenue by 4.4% to R1.3 billion ($80.6 million), and said it is expanding the range of products and preparing for the implementation of 5G by its clients.
Telkom had plans to list Swiftnet as a separate business but decided to postpone the listing earlier this year. Taukobong hinted that listing might not be the only option to unlock shareholder value, saying the board was looking at multiple options for Swiftnet going forward.
Related posts:
*Top image is of Telkom Group CEO, Serame Taukobong (Source: Telkom Group).
ó Paula Gilbert, Editor, Connecting Africa