Rolling blackouts negatively impact SA telcos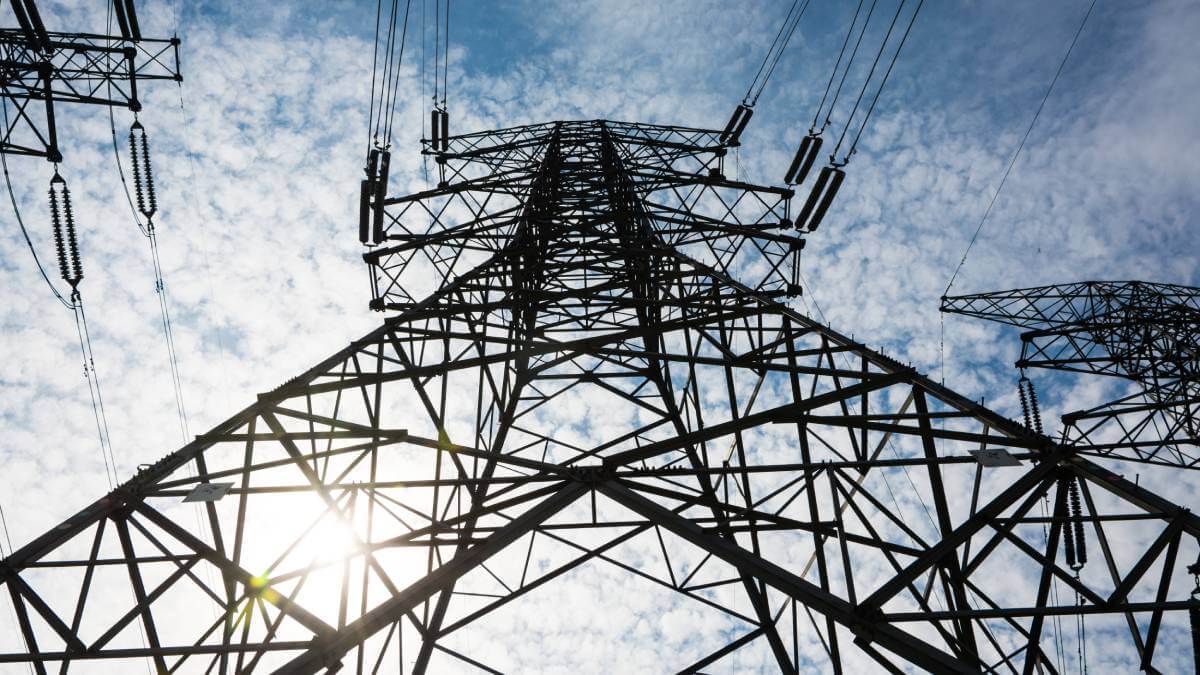 Rolling power blackouts across South Africa are putting pressure on the country's mobile networks, costing operators money, and impacting services for mobile customers.
The blackouts are part of deliberate "load shedding" by state-owned power utility Eskom which it began implementing back in 2007.
An unprotected strike by the utility's critical staff over their working conditions has been blamed for the latest bout of load shedding and, over the past two weeks, blackouts have been increasing in frequency.
Backup power costs operators
The ongoing power cuts are impacting the South African economy, which includes telecoms network operators.
A Vodacom spokesperson told Connecting Africa that it estimates the telco would have to spend close to 8 billion South African rand (US$480 million) so that sites continue to run using only battery power through a sustained Stage 6 load shedding cycle.
The cost, however, excludes the likes of additional security costs that would be required to mitigate the increased risk of battery theft, the spokesperson added.
"Load shedding has a negative impact on our network, which causes poor customer experience in some areas, Stage 6 load shedding worsens the situation already created by Stage 4," Telkom said in response to questions from Connecting Africa.
"Most of our sites have backup time of 6 to 12 hours for normal operating conditions. The main challenge with prolonged outages is the charging and discharging cycles of batteries. The rate of discharge is so deep that batteries don't have time to fully charge for the following outages," the telco continued.
Telkom added that the costs of load shedding go beyond the current battery backup capacity, as the cost to repair and replace stolen batteries and security measures to prevent future vandalism need to be factored in.
"The cost is site-dependent and could run into hundreds of thousands of Rands. In the period from 20 June to 04 July Telkom spent over R20 million [US$1.2 million] in diesel costs alone," the mobile operator added.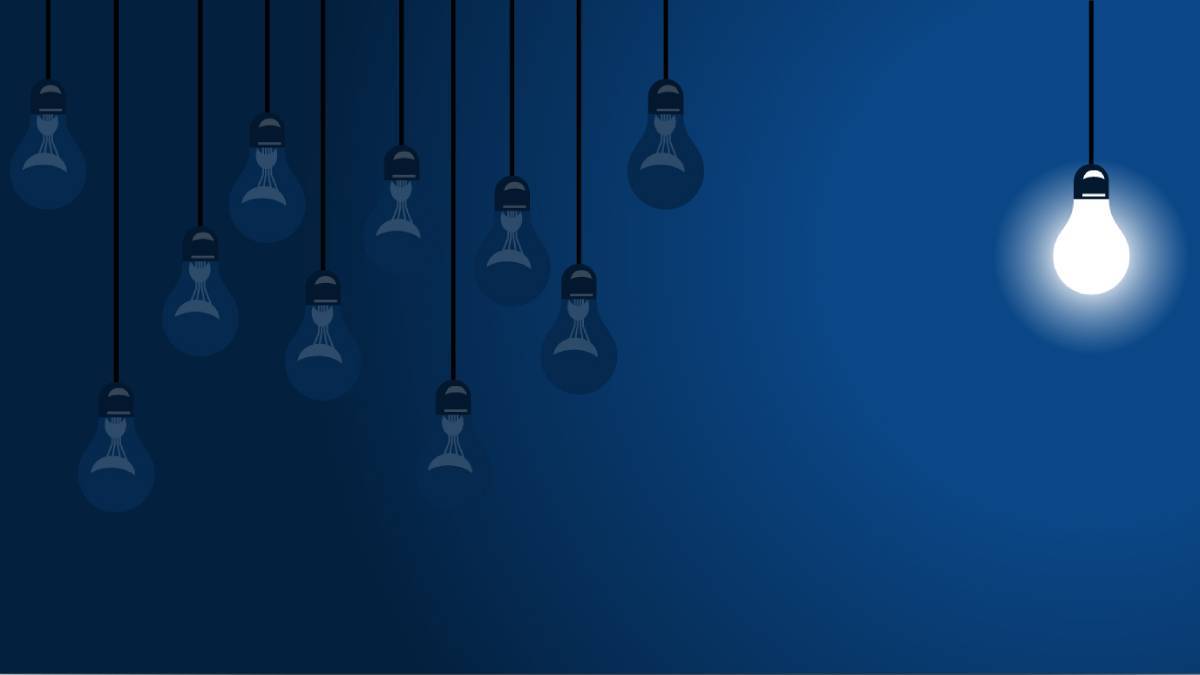 In addition to battery rollout, MTN has also deployed over 2,000 generators to counter the impact of Stage 4 and higher load shedding, it said in a statement. The telco also revealed it has been using more than 400,000 liters of fuel per month to keep its generators operational.
"The challenge during excessive load shedding is the network, which is compromised and can result in downtime – multiple outages in a single day such as at stage four can affect how quickly batteries at sites (which serve as back-up) can recharge," added Cell C chief operations officer Andre Ittmann via email.
"We have generators at our premises and various BTS (Telecom Basestations) sites, which does come at a cost for the business, and we have factored that in our operational expenditure, and this figure will continue to increase with the diesel price fluctuations," Ittmann concluded.
Data only network, Rain, would not quantify how much the power cuts were costing it but simply said: "we are doing what we can to minimize this impact on our customers and keep them connected."
Strike delivers a power blow
The only other time the country has experienced Stage 6 load shedding was in December 2019 but in recent weeks South Africans have had to deal with daily fluctuations from Stage 2 up to Stage 6 load shedding.
Eskom spokesperson Sikonathi Mantshantsha said the labor strike had dealt the utility a heavy blow and had compelled the utility to continue taking precautionary measures to conserve generation capacity and safeguard plants from damage.
#PowerAlert1

Due to unlawful industrial action, Stage 6 loadshedding will regretfully be implemented at 16:00 until 22:00 this evening. Stage 4 will then continue to be implemented until midnight. pic.twitter.com/BEJZLMcjr3

— Eskom Hld SOC Ltd (@Eskom_SA) June 28, 2022
Since then, it has resulted in some areas going without power for up to eight hours in a day.
#POWERALERT1

Stage 5 loadshedding will be implemented on Wednesday and Thursday afternoons, with varying stages implemented for the rest of the week pic.twitter.com/z9CPHoFJKm

— Eskom Hld SOC Ltd (@Eskom_SA) July 5, 2022
This is the deliberate shutdown of electric power in parts of the power distribution system to prevent the failure of the entire system when capacity is strained.
How it works differs: suburbs are turned off at different times – for two to four hours at a time – to try to manage the overall power supply in the country. The higher the load shedding "stage" the greater the number of customers without electricity across the country and the more frequently your power will be switched off each day.
At each stage, South Africa is forced to save 1,000 megawatts of power, so at Stage 2 the grid "sheds" 2,000MW of power and Stage 6 pushes that up to 6,000MW. If the system was to reach Stage 8 – the highest Eskom has planned for – it would mean that all South Africans would only have power for 50% of the day.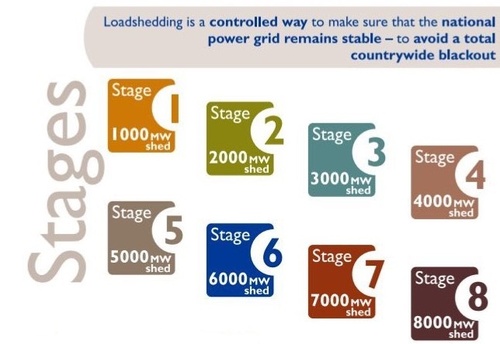 Related posts:
*Top image is of electricity high voltage pole and sky (Source: Power lines photo created by evening_tao - www.freepik.com).
—=— Matshepo Sehloho, Associate Editor, Connecting Africa