Omdia View: January 2022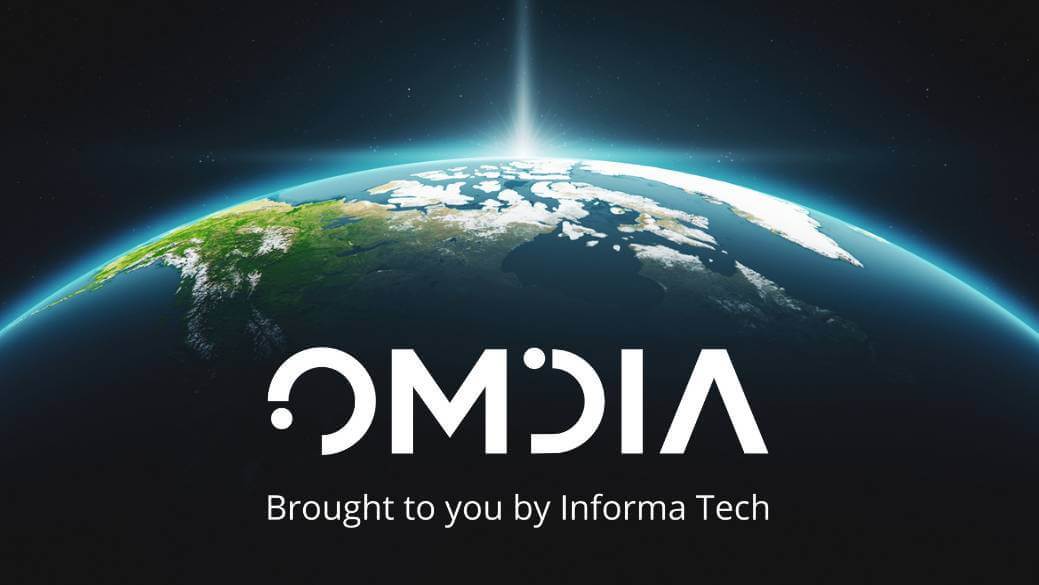 In the Middle East and Africa in January 2022, the highlight was the launch of a regulatory framework for Internet of Things (IoT) services in Egypt as part of the government's effort to promote digital transformation.
In Zambia, the government launched a 5G roadmap detailing the release dates for the 5G spectrum while in South Africa the telecom regulator, the Independent Communications Authority of South Africa (ICASA), received six applications for the long-awaited auction of high-demand spectrum planned for March 2022.
Here are Omdia's Middle East and Africa highlights for the month:
Egypt's regulator issues regulatory framework for IoT services
— by Srushti Ghisad, Omdia research manager, Middle East and Africa.
The National Telecom Regulatory Authority (NTRA) has issued the regulatory framework for providing IoT services in Egypt.
The step is in sync with the national strategy for achieving digital transformation in different state sectors, attracting investments in this field and supporting the national plans for building smart cities.
The framework is also in line with Egypt Vision 2030, which involves building cities such as the new administrative capital. The framework is expected to help create innovative systems in smart cities and communities in a way that helps transform traditional systems to smart ones to facilitate citizens' access to services.
Omdia expects mobile subscriptions (including IoT subscriptions) to increase from 99.5 million in 2021 to 109.1 million in 2026, a 9.6% total growth in subscriptions driven by consumers' increasing appetite for data and the growth in adoption of digital services supported by government initiatives.
ICASA confirms six bids for the long-awaited spectrum auction
— by Thecla Mbongue, Omdia senior research analyst, Africa markets.
As of January 31, 2022, SA regulator ICASA had received six applications in respect of the international mobile telecommunications spectrum licensing process.
The applicants are Cell C, MTN, Vodacom, Telkom, Rain Networks and Liquid Telecom. ICASA will announce the qualified bidders on February 21, 2022. According to ICASA, this will mark an important and critical step toward the auctioning of high-demand spectrum planned for March 2022.
First initiated in 2019, the process has been delayed several times by legal challenges. The proposed auction was opposed by the Department of Communications and, more recently, by stakeholders such as Telkom South Africa.
Now that the legal hurdles are out of the picture, the auction is expected to go ahead in March 2022. ICASA will allocate spectrum in the 700MHz, 800MHz, 2.6GHz and 3.5GHz bands.
Telecom operators will be able to improve 4G and 5G network capacity and to roll out networks more efficiently to reduce opex and data tariffs, especially in the mobile segment, which caters for lower-end users.
The long-awaited spectrum auction comes at the right time. Although 4G keeps on fueling broadband uptake in the country, there is still a need for further and more efficient rollout. At the same time, telcos have been under pressure to bring down data tariffs, and according to them, taxation and lack of spectrum were the main reasons preventing them from cutting tariffs.
Omdia forecasts that the number of mobile 4G subscriptions in South Africa will increase from 41 million in 2021 to 72 million in 2026, while mobile 5G subscriptions will increase from fewer than 200,000 in 2021 to 33 million in 2026. Both technologies are also key fixed broadband drivers, and fixed wireless access (FWA) 4G and 5G will represent a combined 55% of fixed broadband usage in 2026 compared with 37% in 2021.
MTN Zambia partners with Huawei for a 5G pilot project
— by Danson Njue, Omdia senior research analyst, Africa markets.
MTN Zambia has launched a 5G network pilot project in partnership with Huawei Technologies, becoming the first operator in the country to do so.
According to the government, the launch put Zambia among the first ten countries in Africa to pilot 5G technology and supports its digital transformation agenda through building digital infrastructure.
MTN Zambia's partnership with Huawei dates back to 2013 during the launch of the 4G network, with 4.5G following in 2016. MTN believes that 5G will unlock new opportunities in Zambia because it offers fast connectivity and ultra-low latency, supporting interconnectivity of people, machines, objects and devices.
The government of Zambia through the Zambia Information and Communication Technology Authority (ZICTA) has published the 5G spectrum roadmap and identified spectrum in 700MHz, 800MHz, 2600MHz, 26GHz and C-band (3300–4200MHz) for use in the deployment of 5G services in the country.
Further, ZICTA has set spectrum release timelines from the first quarter of 2021 to 2024, when it will make the spectrum available to service providers. According to the roadmap, ZICTA will release 160MHz of low and midband spectrum in the 800MHz and 2600MHz bands by end-1Q22 and will open 26GHz mmWave band by end-3Q22.
The regulator will then release 160MHz low and midband spectrum in the 700MHz band, 3300–3400MHz in 2023 and 120MHz in the 3400–3600MHz band in 2024.
According to Omdia research, W-CDMA has remained the dominant mobile technology in Zambia, with a 64.73% market share at the end-3Q21, thanks to the increased expansion of 3G network coverage across the country and 3G service offerings by service providers.
LTE is expected to be the fastest-growing mobile technology with its market share increasing to 33.92% by end-2026, while W-CDMA's share will decline to 53.42%. LTE-enabled devices are increasingly becoming affordable, and service providers continue to expand their 4G network coverage, supporting the rapid growth in LTE subscriptions.
Omdia expects a commercial 5G launch in Zambia in 2022. However, its adoption is projected to be low with a subscription market share of less than 1% by end-2026 because of the lack of affordable 5G devices and low network coverage.
Chad drops import duty on handsets
— by Thecla Mbongue, Omdia senior research analyst, Africa markets.
On January 24, 2022, the government of Chad dropped the import duty on mobile handsets and tablets. This will apply for five years.
The move is expected to boost connectivity in the country, where penetration rates are still below the African average.
According to Omdia, Chad's mobile penetration rate stood at 52% in 2021 against an average of 89% across Africa.
The number of smartphone users in Chad increased by 23% year-on-year to reach 3.6 million at end-2021, representing 40% of mobile subscriptions. In contrast, smartphone usage represented 48% of Africa's total mobile subscriptions in 2021.
Lack of coverage and affordability have hindered connectivity growth in Chad until now. Reducing taxation is a start that is expected to increase smartphone purchase and use in the country. However, there will still also be a need to work toward the reduction of tariffs.
Mobile broadband is the most used broadband technology and represented 82% of total mobile usage at end-2021. Omdia forecasts that the number of Chad's mobile broadband users will reach 9 million by 2026, representing 90% of the country's mobile subscriptions.
Liberia rebrands state-owned LIBTELCO and launches mobile 4G services
— by Danson Njue, Omdia senior research analyst, Africa markets.
The government of Liberia has rebranded the state-owned Liberia Telecommunications Corporation (Libtelco) as Liberia Telecommunications Corporation Mobile (LTC Mobile), a mobile network operator that offers mobile voice and data services including 4G LTE and VoLTE.
The launch follows the amendment in August 2020 of the Telecommunications Act of 2007 to expand the functions of Libtelco to become a mobile operator. The government is also seeking further amendments to the Act to ensure smooth operations and management of the new operator by reducing state bureaucracies to reposition the company to expand its service offering to its customers.
The Liberia Telecommunications Corporation (LTC) was established in 1973 as the sole fixed-line telephone operator in Liberia. However, it was rebranded as Libtelco in 2007 following the enactment of the Telecommunications Act, which designated it as the country's national telecommunications operator offering voice and data services via a CDMA 2000 1X-EVDO network.
---
Want to read more Omdia View articles? Check out our Guest Perspectives section here on Connecting Africa.
---
Omdia expects that the launch of LTC Mobile will increase competition in Liberia's mobile market, which is currently dominated by Lonestar Cell-MTN and Orange Liberia (former Celcom Liberia) with total mobile subscriptions of 3.58 million at end-3Q21.
GSM was the dominant technology with 59.84% market share, followed by W-CDMA and LTE with 35.66% and 4.5% respectively. Subscriptions are forecast to increase by 17.86% from 2021 to 2026 to reach 4.29 million, with W-CDMA representing 52.93% of total subscriptions and LTE and GSM 27.01% and 20.05% respectively.
Mobile operators continue to focus on 4G network expansion while increasing their service offerings, which will drive service uptake.
You can find Omdia's full Middle East & Africa News Digest here.
For more information about Omdia's consulting capabilities, contact them directly at [email protected] or reach out to the Omdia analysts by emailing [email protected]
Related posts:
*Top image source: Informa Tech.