Research Bites: Why Africans stop using mobile apps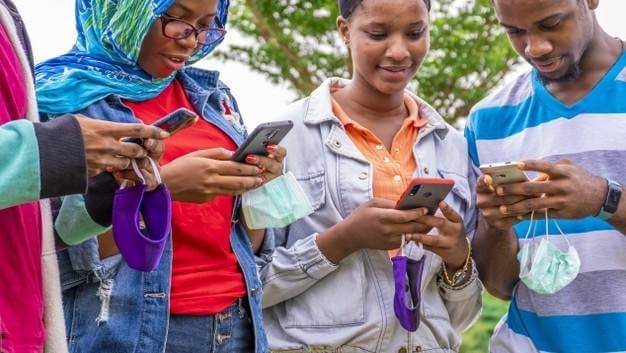 — This article is part of a series in collaboration with the African Journal of Science, Technology, Innovation and Development
A major landmark in Africa's social and economic growth has been the introduction of mobile technology and recently many mobile apps are being deployed into the African software market, especially with local content.
Mobile apps have become a powerful tool supporting various business and individual activities and transforming African society from an economic, social and political point of view.
The development, adoption and use of mobile apps in Africa is growing rapidly. Some of these mobile apps have gained widespread acceptance, while others have not due to discontinued use and absolute rejection – For the growth of young innovators various kinds of incubators and accelerators have been established across Africa, especially in South Africa, Nigeria, Kenya, Ghana and Botswana. Many creative startups have sprung up outside of these incubators – boosting the development of mobile apps in Africa.
App development and usage rates are steadily increasing across the continent, but country adoption rates vary. For example, the rate of mobile banking adoption is higher in South Africa than it is in Kenya.
Falling out of favor
Software developers expect their mobile apps to gain active social adoption and use. However, it was observed that many mobile apps created locally see little or no adoption and therefore are not being actively used by the public.
Some gained rapid adoption and diffusion, but after a while many users abandoned them.
For instance, South African instant messaging app, Mxit, was one of the first set of mobile apps for social networking. It was initially adopted and used actively, but it became a story of the past due to the introduction of newer messaging apps like WhatsApp and Facebook Messenger.
Human behavior is impacted by personal and societal factors and similarly the usage of technology like mobile apps is influenced by some elements. It was, therefore, important to understand the factors that cause users to discontinue their usage of an app or totally reject it.
For this study, five nations were chosen from the five geographical regions of Africa: South Africa (south), Nigeria (west), Kenya (east), Morocco (north) and Democratic Republic of Congo (central).
The nations were chosen as representatives of each region and because they contain large populations, they are more referenced than other countries in their respective regions and we believed that countries in a particular region have similar ways of living.
Scientific research principles were applied, and a survey was conducted where self-determined quantitative data was collected from respondents aged 20 to 40 years old, both male and female, educated and uneducated.
Reasons for jumping ship
The results showed that African users chose to discontinue using mobile apps for various reasons. Almost 52% of respondents said unsatisfactory performance of the app was a reason; 51% said they switched because the found a better replacement; 47% said high complexity was an issue; and almost 45% said lack of support made them stop using an app.
When it came to total rejection of mobile apps cost was the biggest factor with 64.5% of users quitting an app that was expensive to use. Meanwhile 62.5% said they rejected an app that occupied too much phone memory; 61% abandoned apps that were too time-consuming; and 60% stopped using apps that distracted their attention from other activities.
---
Want to read more Research Bites? Check out our Guest Perspectives section here on Connecting Africa for more articles.
---
The findings of this research will be of interest to all stakeholders involved in the African mobile app ecosystem, enabling improvement in the development and sustainability of mobile apps, especially local or home-made mobile apps in Africa.
To read more about this research, you can access the full academic research paper titled: Factors that influence Africa's refusal and discontinuation of mobile applications use published in the African Journal of Science, Technology, Innovation and Development .
Related posts:
*Top image source: Phone photo created by wirestock - www.freepik.com.
— Chinedu Wilfred Okonkwo , Magda Huisman and Estelle Taylor