Research Bites: ICT adoption amongst Uganda's SMEs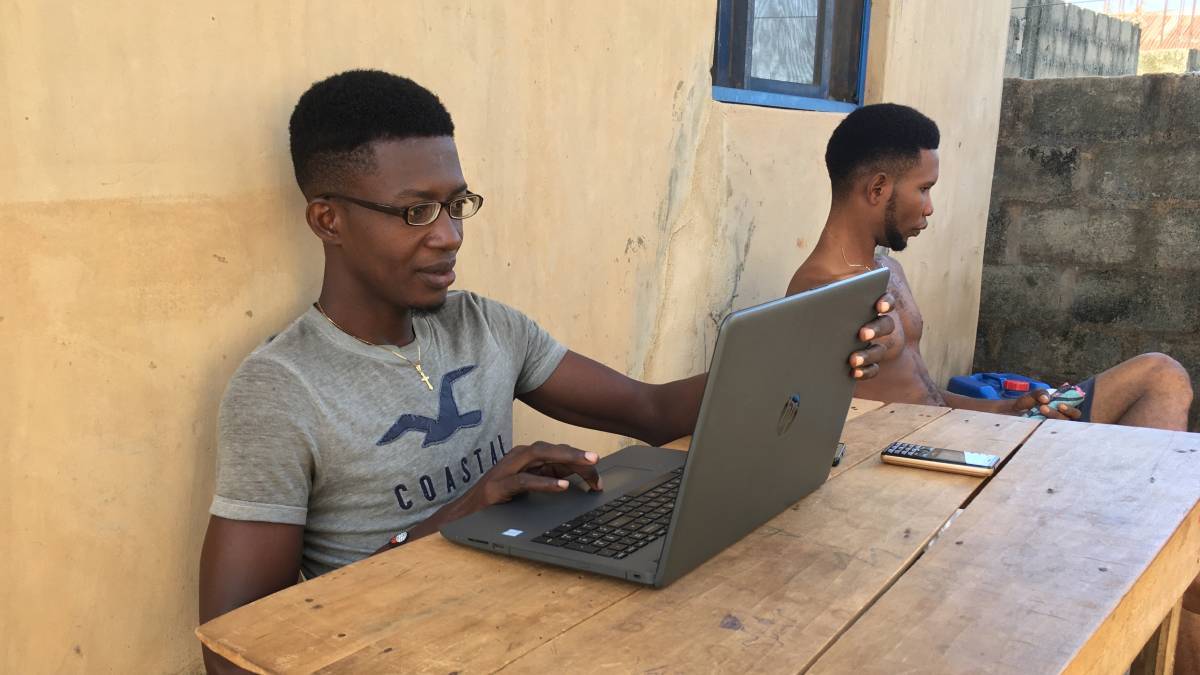 — This article is part of a series in collaboration with the African Journal of Science, Technology, Innovation and Development
The role of Small and Medium Enterprises (SMEs) is key to shaping Africa's economy, accounting for the largest share of jobs. Micro-enterprises alone are reported to employ an estimated 80% of the working population of sub-Saharan Africa.
At the same time the increasing penetration of the Internet has led many to argue that Information and Communications Technologies (ICTs) are creating a new economy – an information economy – in which information is the critical resource and basis for competition in all sectors including SMEs.
In the SME sector, several factors suggest there is need for early adoption if business sustainability is to be achieved. There is a widely accepted consensus that if an SME harnesses ICTs, it is likely to improve performance, growth and sustainability for more inclusive employment, increased mobility, ability to organize customer information and improved inter-connectedness to other microenterprises.
Although there is a noticeable pattern of increasing Internet penetration across the continent, many users in the SME sector are still skeptical, with some scholars calling the phenomena "technophobia". This is especially true amongst the smallest category of SMEs, commonly known as micro-enterprises.
Technophobia seems to stem from users' beliefs and attitudes towards technology even before actually using it.
In recognizing the critical role of SMEs in developing economies, our recent study in Uganda set out to understand how perception and beliefs have affected the low level of ICT adoption and then to identify how we can tackle that challenge.
ICT perception
We examined the underlying beliefs and attitudes towards ICTs among SME owners in a specific community – the Mukono Municipality in Uganda – speaking to 425 small and micro businesses ranging from health care to the food and beverage sector as well as retail and artisanal-type businesses such as welding and carpentry.
The results show that there are low levels of use of computers amongst SMEs in the region with 68.2% of SME owners having never used a computer in their business and 76.5% having never used a computer in any other non-business context.
When it came to perception, however, the results were widely positive. For instance, they strongly disagree that computer use is a waste of time, but at the same time do not believe that most people can learn how to use a computer system.
Preconceived ideas
Our study identified that there are four pre-use factors which correlated with ICT use: benefit expectation, ICT learnability, user-confidence, and user-friendliness.
First and foremost, the research indicated that SME owners expected personal benefit, in the form of improved wellbeing, and business benefit with improved business outcomes from the use of ICT.
Their perception of ICT usage was that it would bring value and they were willing to learn it but were also influenced by user-confidence, the belief that ICT would be difficult to use and to integrate into their business.
Lastly, it depended on user-friendliness – whether or not they found the technology easy to use and there was an expectation that the systems would be consistent.
Changing mindsets
Based on our findings, we suggest a strategy to change negative beliefs which are responsible for low ICT adoption in the sector.
We envisage that participatory design of ICT applications can orchestrate this mutual understanding, by providing a platform for questions to be answered. This would involve the application of a co-design method that incorporates pre-usage beliefs thereby creating an environment that is sympathetic to SME owners' mindsets and needs.
We believe that through a co-design process, negative perceptions of ICTs could be overcome, and at the same time positive perceptions could be consolidated.
Once myths are disproved through this process, we expect more user satisfaction, improved post-usage beliefs and attitudes and continued use of designed systems amongst SMEs.
There are a number of ways in which participatory design can be promoted, not least of which is through public-private partnerships. We advocate that public-private partnerships must be fostered to catalyze the endeavor to produce user centric systems for SMEs.
Most governments in the African continent have SME development foremost on their development agenda. However, more needs to be done to ensure that both emergent and established SMEs benefit from the digital revolution that is replete in statements of the African Union and most African governments.
To read more about this research, you can access the full academic research paper from the African Journal of Science, Technology, Innovation and Development here.
*Top image source: Photo by Tobi Oshinnaike on Unsplash.
— Stephen Kyakulumbye and Shaun Pather