Cost-of-living impacts Africa's remittance market – Western Union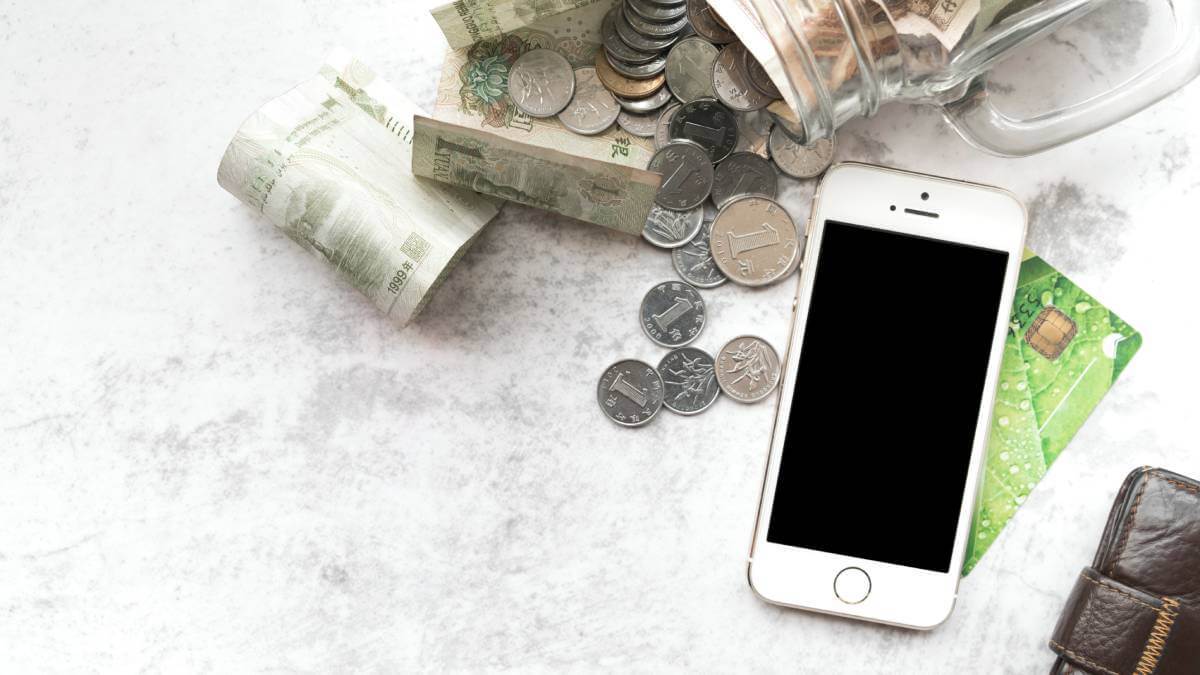 Africa's remittance inflows and outflows continue to grow with the flourishing fintech sector, but consumers have been hard hit by global cost-of-living increases and are looking to more digital transfer innovations in the future. Those are some of the key takeaways from Western Union's recently published Global Money Transfer Index.
The Africa-specific report documents money transfers in five African nations: Kenya, South Africa, Nigeria, Senegal and Morocco.
The survey asked consumers how, when and why they use international money transfer capabilities today, as well as their expectations for tomorrow.
"We find a majority of Africa's consumers receive money transfers at least once a month (62%), and 59% send funds across borders at the same rate. Perhaps unsurprisingly, the lion's share of consumers who receive funds like to collect money using standalone digital channels (57%). But the same consumers tell us that in future, choice of channels will be key," Mohamed Touhami el Ouazzani, regional VP for Africa at Western Union, wrote in the report's foreword.
Ouazzani said that money transfers "are the beating heart of families and communities" in Africa and the remittance industry is still growing. The continent alone already accounts for 70% of the world's $1 trillion value in mobile money services.
Nearly two-thirds of consumers in the five African countries opt for digital-only transfers now, with 54% committing to the same methods in future.
Despite an already strong take-up of digital remittances, not every consumer is convinced. This mostly comes down to trust with 23% of receivers and 18% of senders expressing doubt about the reliability of online only transfers.
"Meanwhile, the cost-of-living squeeze means consumers are relying more on money transfers. Already, 81% of receivers across the continent are asking senders for bigger sums. A large majority of senders (72%) agree they must transfer more money – but they're also feeling the pinch, since 72% reveal they cannot afford to send receivers as much as they used to," Ouazzani said.
"Money anxieties seem unlikely to abate in the year to come. More than three-quarters of receivers (78%) say they must ask senders for even bigger transfers in 2023, with 76% of senders agreeing," he continued.
"Consumers are driving demand. Seventy-eight percent of receivers would prefer to have money sent directly to a payment card or e-wallet that does not require a bank account. Some 84% of senders want features that help monitor exchange rates in real-time. With such interest and enthusiasm in evidence it's obviously an exciting era for Africa's remittance, and the broader financial services, ecosystem," Ouazzani added.
Nigeria
In 2022, Nigeria's inbound remittance flows were estimated to be worth $21 billion. This makes the nation the biggest receiving market in Africa, and ninth largest in the world.
The Central Bank of Nigeria has made significant strides in developing the necessary infrastructure for international money transfer services in the Nigerian economy. However, due to the Naira's instability, the Central Bank mandated in December 2021 that all international money transfer flows to cash and accounts be completed in US Dollars.
The Global Money Transfer Index found that receivers are now also incentivized with cashback schemes to use formal transfer channels. Almost two in three consumers collect funds at least once a month, meanwhile, 70% transfer money abroad at the same rate.
"These figures seem set to grow in 2023 as a large majority of receivers (85%) say they need to get more money from senders amid the cost-of-living crisis," the report said.
This rises to 88% of those aged 35 to 44 but drops to 73% of consumers aged 55-plus. Over 80% of senders agree they must transfer bigger sums in the 12 months ahead.
About 70% senders in Nigeria would like a "send now, pay later" function to help them control costs and 26% revealed they increase, reduce or delay forwarding funds depending on the value of the Naira.
Younger senders also like to take charge of transfers, with 72% of those aged from 18 to 24 claiming they move more money if the Naira depreciates.
Kenya
Kenya is ranked as the fourth-largest "receive" market in Africa with around 3 million Kenyans living abroad and sending money back to friends and family, inflows of about $4 billion in 2022. Kenya also benefits from a well-developed national payments system to support remittances.
The report found that 78% of receivers said they are asking senders abroad for more funds. Similarly, 73% of senders in Kenya say they must transfer more money, but 73% of senders also revealed that the increased cost-of-living prevents them transferring as much as they used to.
Looking ahead, more than three-quarters of receivers confirmed they will need to ask senders for higher value transfers in the next 12 months and 77% agree they must transfer bigger sums in the year ahead.
At present, 63% of Kenyans receive money at least once a month, and 37% mainly do so to support family members. This increases to 46% of those aged 45 to 54 but drops to 26% of the 18-to-24 age group.
With Kenya having one of the highest financial inclusion rates in Africa, driven by the adoption of mobile money, it's unsurprising that a large majority of consumers are keen for even more innovation from money transfer brands, to further evolve the services they use and make the process more convenient, reliable and valuable.
Over 90% of receivers would like to collect funds in currencies other than the Kenyan Shilling, while 90% of them – along with 86% of senders – are eager for providers to integrate transfer services within a single mobile app. This is so that they can manage transfers alongside other personal finance needs such as paying for utilities.
Meanwhile, over 80% of receivers and senders said they would use a prepaid card or e-wallet not linked to a bank account to manage money sent to them. In addition, 85% of senders reveal they'd be happy to use facial recognition/biometric services to improve the process.
Looking further ahead, 82% of receivers are interested in cryptocurrency becoming an option in the money transfer process, along with 80% of senders.
Morocco
Morocco is the second-biggest "receive" market in Africa with inflows of about $11.4 billion in 2022.
Almost half of Moroccan receivers currently collect funds at least once a month. By far their main reason for doing so is to support their family (43%), while 16% use the money to support their business and 10% allocate the money they receive to utility bill payments.
Receivers are keeping an eye on currency fluctuations, with a majority (64%) stating they receive more money than normal if the Moroccan Dirham (MAD) drops in value. A further 17% state transfers are made when the MAD is weaker. Around 83% are keen to access a money transfer feature that would allow them to monitor exchange rates in real-time.
Consumers in Morocco also agreed that there has been an impact from the global cost-of-living crisis, with 83% of receivers stating that this has already made them request more money from their senders abroad, and 76% of senders saying that greater pressure on receivers' personal finances means they must transfer more money.
Looking ahead, 78% of Moroccan receivers agree they must ask for bigger sums in the next 12 months. Senders also confirm they will need to find a way to transfer more funds abroad in the year ahead (75%).
Despite their reticence towards digital transfers, Moroccan users show a keen interest in payments innovation with 84% of receivers wanting providers to align services with their other financial commitments – such as utility bills payments – in a single mobile app. This is a feature that 86% of senders would also like brands to make available.
Senegal
Despite Senegal's low Internet penetration rate (of around 46%), almost half of receivers and nearly two-thirds of senders currently prefer to use digital-only transfer services. Meanwhile, 31% of receivers and 51% of senders say they will continue to use digital in future, although half of receivers would prefer to choose between digital and face-to-face services.
The main barrier to digital transfer growth among receivers is a preference for in-person transfer services (22%) followed by trust in the technology (13%). Senders who don't use digital services are even less trusting (24%), the report found.
Relatively low use of e-wallets to receive money typifies low digital take-up, with just 25% collecting funds this way; it is the lowest share of African nations in the study after South Africa (24%).
Only about 45% of receivers say they collect money more than once a month, and just 35% of senders make transfers at the same pace.
Senegal is Africa's fifth-biggest "receive" market with inflows of about $2.7 billion in 2022.
Eighty-five percent of consumers said they are asking senders abroad for more funds but 69% of senders said tight budgets prevent them transferring as much as they used to.
In Senegal, receivers also had strong views about the future of money transfer services. Some 80% wish validation was less repetitive with no need to complete forms for each transaction; 69% of senders agree.
The nation's connectivity conundrum, however, did not stop the Senegalese championing a digital future – with 85% saying they would like the choice between transferring money via cryptocurrency and existing currencies within five years. Senders are more skeptical of this idea, however, with around 69% interested.
South Africa
Western Union Transfer Index shows that around 65% of South African consumers choose digital methods to transfer money today but having choice will be important in the future, according to 42% of senders.
The report found that South Africa is increasingly moving to a remittance future that aims to realize financial inclusion and help grow the economy.
"South Africa is poised for notable change when it comes to digital money transfers. Digital convergence is allowing consumers to make use of services that they traditionally have not had access to in a user-friendly way," said Ouazzani.
"While sending money through digital platforms will remain the most-preferred method in future, consumers also demonstrate a shift in balance: Almost half (42%) will want choice in how they transfer money, be it online or in-person. This speaks strongly to how consumers believe their day-to-day dynamics when managing their remittance transfers will shift, with many wanting to stay agile based on convenience and needs."
South Africa is the largest "send" market in Africa with $1.1 billion in outflows in 2022, and approximately 2.9 million expat residents living in the country. Last year, South Africa also saw over $1 billion in payment inflows to receivers in the country.
South African consumers also believe remittances are set to increase, with 81% of receivers saying they need to ask for more remittances than they used to, while 68% say they must now transfer more money.
However, senders also struggle with a cost-of-living dichotomy, with more than seven in ten stating that, because of higher prices, they are not able to transfer as much as they used to. As they look to the future, 74% of senders state their remittances will increase in the next year.
Like in other countries, when choosing a money transfer brand, achieving greatest value is front-of-mind for consumers in the country. Getting the best exchange rate and keeping down the cost of transactions matters to 22% of senders, while 24% of receivers look for providers that offer the lowest deductions as they collect their funds.
Consumers also have a clear vision of the types of money-transfer features they would like to use in the future: 88% of female senders and 82% of males say a service to help them monitor currency fluctuations would be useful so they can plan money transfers accordingly.
Receivers are also keen on innovation. Eighty-one percent would like money-transfer brands to introduce a single mobile super app that features the ability to move funds alongside other financial commitments such as paying utility bills.
---
Want to know more about mobile financial services in Africa? Check out our dedicated Fintech content channel here on Connecting Africa.
---
The Western Union Global Money Transfer Index is based on a study of 30,599 consumers aged 18+ who send and/or receive international money transfers.
Consumers were sampled from the United Arab Emirates, Kingdom of Saudi Arabia, India, Australia, Singapore, Philippines, South Africa, Bangladesh, Nigeria, Morocco, Kenya, Egypt, Qatar, Kuwait, Pakistan, Indonesia, Malaysia, China, Vietnam and Senegal.
The study – commissioned by Western Union and conducted by independent research consultancy Censuswide – was performed between October 31, 2022, and January 10, 2023.
Related posts:
*Top image source: Image by Freepik.
— Paula Gilbert, Editor, Connecting Africa