MTN Ghana grows subscribers despite SIM registration impact
MTN Ghana grew mobile subscribers by 12.8% year-over-year (YoY) in 2022, to 28.6 million, despite having to cut off over 5 million users in December who did not correctly register their SIM cards.
MTN Ghana published its results for the year ended December 31, 2022, on Wednesday, showing that active data subscribers also grew by 8.3% to 13.5 million and active Mobile Money (MoMo) users were up 15% to 12.7 million.
Ghana's regulator ruled back in October 2021 that all SIM cards needed to be registered by linking them to a national identity number or "Ghana Card" and registering the user's biometrics.
The deadline to register has moved several times but the latest cut off was November 30, 2022.
This week Ghana's National Communications Authority (NCA) said it had noticed that since the November deadline more citizens had begun stage one of the registration process (linking of a SIM card to a Ghana Card) but had not finished the second stage (biometric capture). These users have now been given until March 10 to complete the process or be deactivated.
You win some you lose some
MTN Ghana said that on December 1, 2022, it disconnected over 5.4 million subscribers who had not fully completed the registration process.
Despite the forced SIM registration disconnects, MTN still managed to end the year with an additional 3.3 million subscribers compared to the end of 2021. By February 12, 2023, it had also re-activated about 1.5 million of the 5.4 million users discontinued in December who had subsequently completed stage two of the registration process.
"MTN remains committed to the national SIM re-registration exercise to build an accurate customer database to help promote a safer digital ecosystem in the country. Thus, we will continue to deploy resources and work with the regulator to accelerate SIM re-registration for all subscribers," the telco said.
MTN is by far Ghana's biggest mobile operator with around 67% market share at the end of 2022, according to statistics from Omdia. Rival Vodafone Ghana – which was recently sold to Telecel group – is next biggest with almost 18% of the market, followed by AirtelTigo with about 13.5% market share. Glo Mobile controls less than 1% of the market.
Financial growth continues in 2022
MTN Ghana's service revenue for the year grew by 28.3% YoY, to 9.9 billion Ghanaian Cedi (US$775 million) "supported by good subscriber management amidst the national SIM re-registration programme, increased investment in the network and the diligent execution of commercial initiatives in voice, data and MoMo services" the telco said in its results statement.
Meanwhile, earnings before interest, tax, depreciation and amortization (EBITDA) increased by 30.9% to GHS5.6 billion ($438 million).
The group invested GHS2.1 billion ($164 million) in capital expenditure (capex) during the year – a 44.4% increase in capex spend from 2021 – to support the modernization of infrastructure, improve IT systems and expand network capacity and coverage across the nation.
MTN added 1,142 4G sites during the year and modernized 820 existing 4G sites, increasing its 4G population coverage by 8.7 percentage points YoY to 99.3%. It also added 400 2G sites and another 400 3G sites.
Changes to the revenue mix
Data revenue increased by 39.8% YoY, to GHS3.9 billion ($305 million), and now contributes 39.2% to total service revenue compared to 36% a year ago.
Voice revenue also grew by 24.5% YoY, to GHS3.3 billion ($258 million), and makes up 33.1% of total service revenue, about 1% less than last year.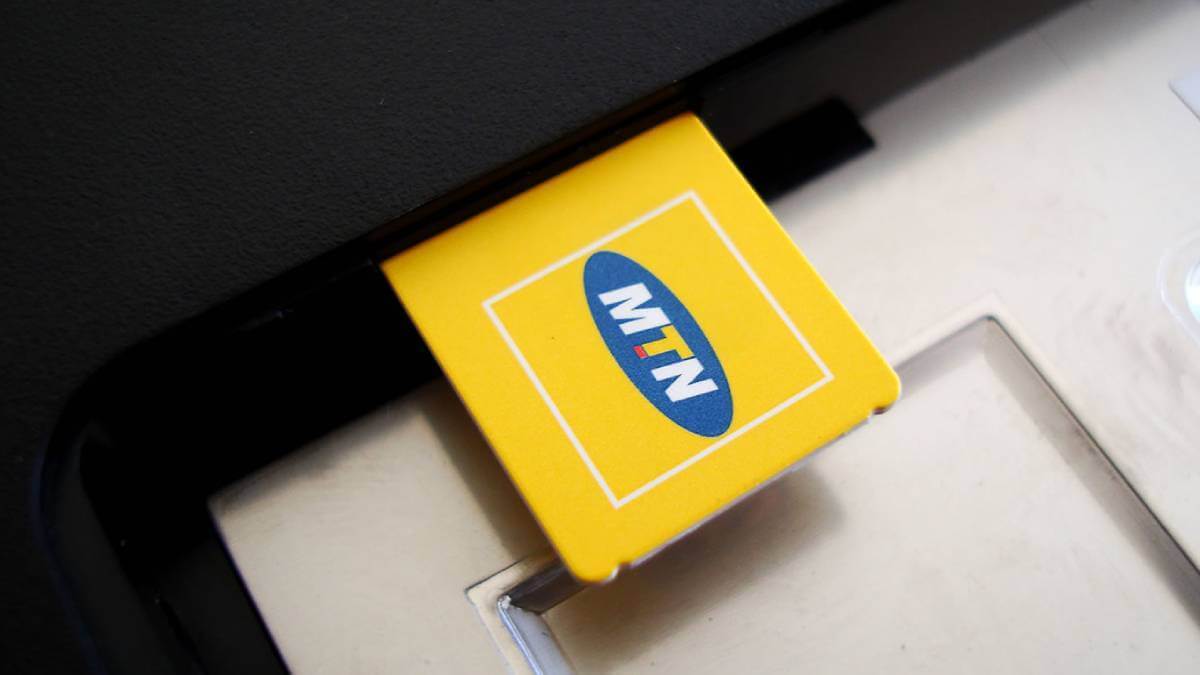 MoMo revenue suffered due to Ghana's implementation of an e-levy in May 2022 but still grew by 11.6% YoY, to GHS1.9 billion ($149 million).
The e-levy was originally a 1.75% tax on all electronic transactions on mobile money, bank transfers, merchant payments and inward remittances. The government later reduced the levy to 1.5% and as of January 11, 2023, it dropped again from 1.5% to 1%.
"We launched a MoMo Business app and continued to drive growth in MoMo advanced service offerings such as retail merchant payments, micro-loans, micro-insurance and international remittances," MTN said of its fintech growth.
The contribution of Mobile Money revenue to total service revenue decreased from 22.5% to 19.6% YoY.
Digital revenue declined by 18.8% YoY, to GHS144 million ($11 million), and contributes just 1.5% to the revenue mix.
Tax troubles settled
In January 2023, the Ghana Revenue Authority (GRA) handed MTN Ghana a bill for back taxes of around GHS8.21 billion ($643 million), including penalties and interest charges but the taxman backtracked in early February 2023 and cancelled the tax bill after "extensive and productive discussions" with MTN.
"MTN Ghana would like to assure its shareholders and other stakeholders that it is a responsible business with an absolute commitment to transparency, good corporate governance and compliance. MTN Ghana would like to thank all stakeholders for their support throughout the engagements and is grateful to the GRA for its collaboration to arrive at this amicable and mutually satisfactory withdrawal of the assessment," the operator said.
Since then, the pan-African operator has reiterated its commitment to Ghana and vowed to invest $1 billion into the country over the next five years.
MTN said it paid GHS3.7 billion ($290 million) in direct and indirect taxes in 2022.
MTN proposed a final dividend of GHS0.124 ($0.0097) per share for shareholders for the 2022 financial year. MTN Ghana has been listed on the Ghana Stock Exchange (GSE) since September 2018.
MTN Ghana is a subsidiary of pan-African MTN Group which is listed on the Johannesburg Stock Exchange in South Africa.
MTN Group's full year results are expected to be published on March 13, 2023.
Related posts:
*Top image source: Image by Freepik.
– Paula Gilbert, Editor, Connecting Africa