MWC Africa: Policy must integrate digital skills and literacy – Rwandan President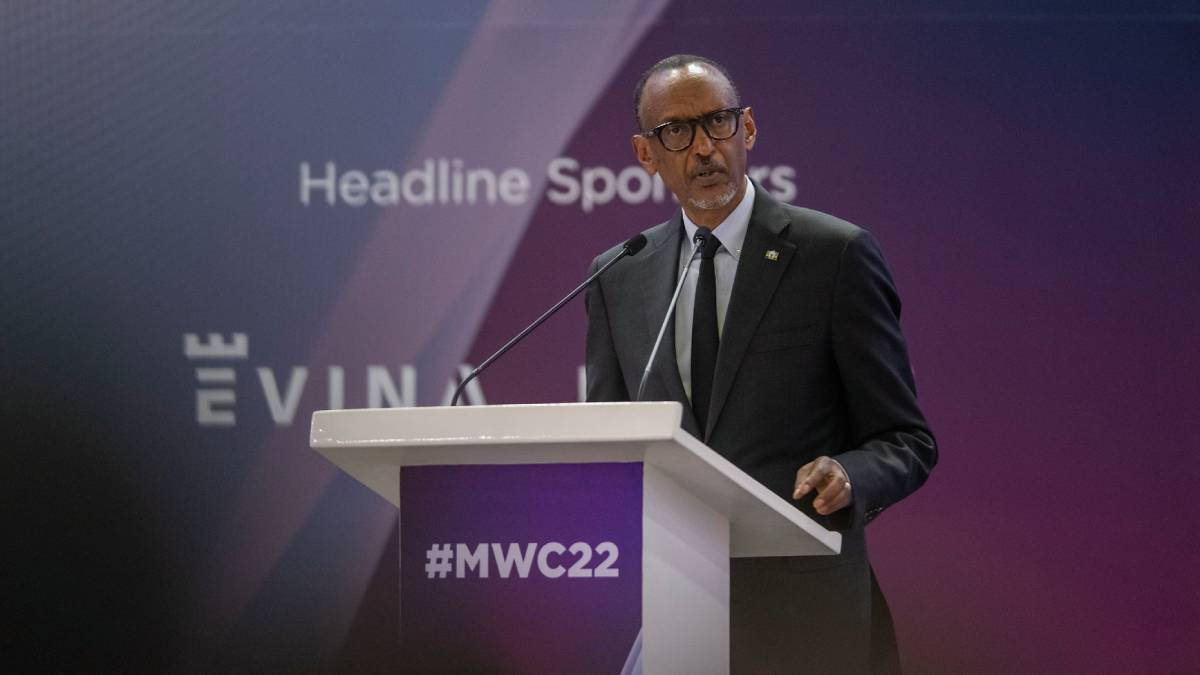 To leverage the potential of connectivity, investment in digital skills and literacy must be integrated in African countries' national policies. That's the view of Rwandan President Paul Kagame who was speaking in a keynote address at Mobile World Congress (MWC) Africa in Kigali this week.
"Digital technologies are a catalytic force for development in Africa. Yet, almost half of adults in low- and middle-income countries do not have access to the Internet, even when living in areas with broadband coverage," he said.
"Digital infrastructure is key, but it's not enough."
This is the first time the MWC Africa conference has been held in person on African shores, hosted by the GSMA and a number of African partners. Kagame said that to speed up prosperity, "technology has to go hand in hand with good governance."
"In Rwanda, with the support of the private sector, Kigali Innovation City aims to develop a competitive and productive workforce and a conducive environment for start-ups. Africa's own creative and tech-savy youth are looking for the right platform to contribute solutions, we cannot afford to reduce them to a statistic or sit idle by as they seek opportunities outside of Africa," the president warned.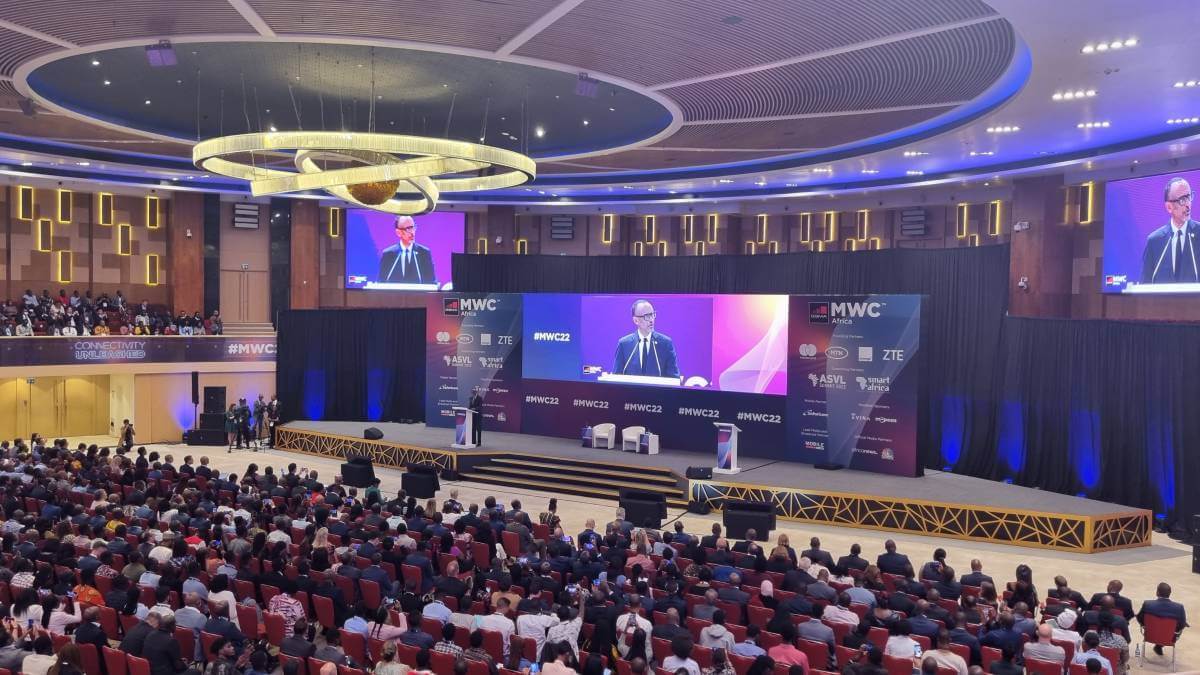 "Africa stands at a unique moment in time. Over the past two decades, mobile growth across sub-Saharan Africa has been phenomenal. Today, 46% of the population is connected and subscribed to mobile services, rising to 50% by 2025. In 2021, mobile technologies and services generated around 8% of GDP across Sub-Saharan Africa, supporting 3.2 million jobs across the region. Imagine what Africa will be when everyone is connected," said Mats Granryd, director general of the GSMA, speaking at the event.
He was quoting numbers from the GSMA's newly released Mobile Economy Sub-Saharan Africa 2022 report which finds that closing the mobile Internet usage gap is crucial to realising the potential of mobile connectivity, with 5G-related activities beginning to pick up across the region.
Leave no one behind
"Globally the mobile industry contributes 5% to the global GDP, that is US$4.5 trillion. If we were a country we would come just after Japan but well before Germany so we would be the fourth largest country in the world," Granryd said.
"In sub-Saharan Africa the mobile technology contributes about 8% to GDP, which is almost US$140 billion in 2021, that is expected to grow to US$150 billion in 2025, which is a huge economic impact," he added.
Granryd said the mobile industry also supports about 3.2 million jobs directly and indirectly and there is much more room for growth and investments.
"To continue the momentum and create more jobs and foster inclusion and reduce inequality, we have to ensure that everyone has access to connectivity and can benefit from all it offers," Granryd said.
Kagame agreed saying that in order to leave no one behind in the digital revolution, Africa must create a more enabling legal and regulatory environment.
"However, to leave no one behind means a number of things as well, and we must recognize that digital transformation is not a zero-sum game, where progress must come at the expense of the most vulnerable. Not at all. Everyone, regardless of status, gender, or nationality, must benefit, if we want to create lasting change," the president explained.
"Universal and meaningful connectivity can be a springboard for the full implementation of the African Continental Free Trade Area (AfCFTA). This is less about leapfrogging legacy systems, and more about digitizing faster and taking full ownership in building the Africa we want, because we can, all of us together," he concluded.
Related posts:
*Top image is of Rwandan President Paul Kagame speaking at Mobile World Congress Africa in Kigali on October 25, 2022. (Source: *Top image Source: Photo courtesy: Urugwiro Village on Flickr via CC 2.0. )
— Paula Gilbert, Editor, Connecting Africa