Botswana's BTC sees revenue decline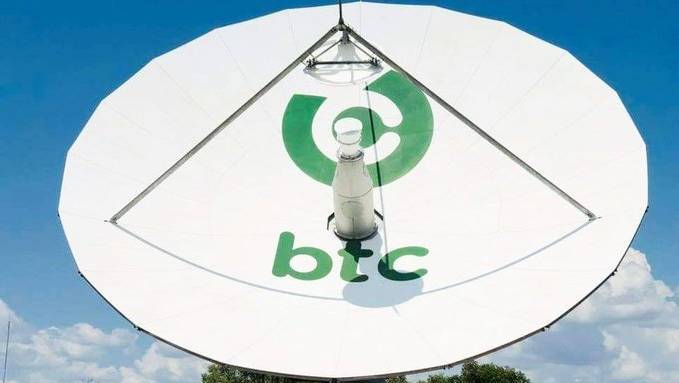 Botswana Telecommunications Corporation (
BTC
) has seen a 2% drop in revenue for the year ended March 31, 2021, as growth in its data business failed to offset voice revenue declines.
The Botswanan operator reported revenue of almost 1.4 billion pula (US$111 million) for the financial year, a performance it deemed "resilient" given the tough economic environment over the past year.
Despite the revenue decline, it did manage to grow profit before tax by 8% compared to the previous year, to P182 million ($14.6 million). Earnings before interest, tax, depreciation and amortization (EBITDA) also increased by 3% with margin expansion of 170 basis points due to tight cost management from the operator.
The board declared a dividend of 5.04 thebe (cents) per share (US$0.004).
The state-backed telco offers fixed, mobile and broadband services to consumers, enterprise and other licensed service providers in the Southern African nation.
BTC is Botswana's smallest mobile operator with about 18% market share at the end of March 2022, according to statistics from market research company Omdia. It comes behind leader Mascom, which controls over 43% of the market, and Orange Botswana with almost 39% market share.
Strategic investment
The operator said it made some key investments during the year – including upgrading its mobile network to 4.5G (LTE-A) coverage across the country, rolling out fiber connectivity upgrades and renewing its very-small-aperture terminal (VSAT) platform.
"We continued to invest in strategic growth areas and the result was within our forecast in the mobile data and broadband offerings," the operator said in its results statement.
The firm said that the economic growth outlook for Botswana remains subdued in the medium term, and it anticipates a tough operating environment on the back of rising local inflation and increasing international commodity prices.
BTC is 51% owned by the Botswanan government and is also listed on the Botswana Stock Exchange.
Related posts:
*Top image is of a BTC satellite dish (Source: Botswana Government Twitter account).
— Paula Gilbert, Editor, Connecting Africa