Moya super app takes aim at SA fintech market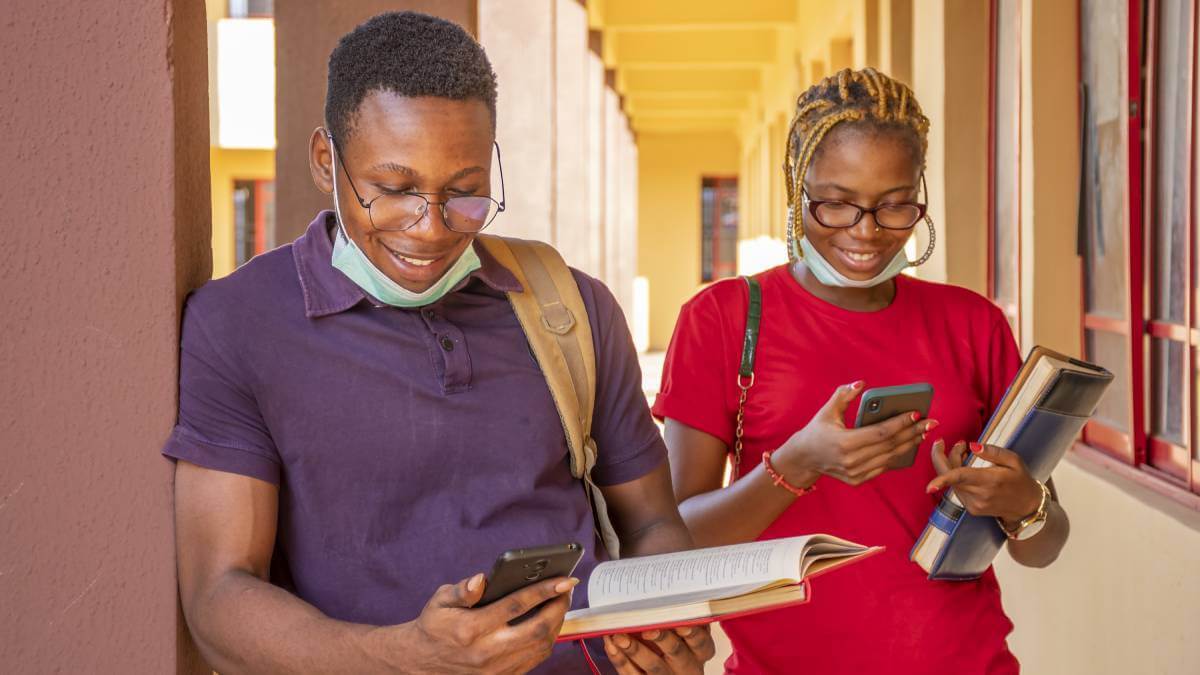 South African super app Moya's fintech platform,
MoyaPay
, has big ambitions to be the most widely used fintech platform in SA, and the founder Gour Lentell believes the market is wide open for Moya's takeover.
"No one is even close to cracking the mobile money or mobile wallet opportunity in South Africa, not even remotely. There is no dominant player, the networks have tried and failed a few times. Banks are all hovering around, but they just want more banking fees so they're not even bringing the right product to market. So, we think there's an opportunity here to make MoyaPay the most widely used mobile wallet store and value payment service in South Africa," Lentell told Connecting Africa in an interview.
MoyaApp, an instant messaging app developed for South Africa, has notched 6.5 million monthly active users. It's now hoping its popularity with local users as a chat app will help it become a dominant force in the fintech space with its MoyaPay offering.
The app was developed by Zimbabwean-born Gour Lentell, who is the CEO of Moya's parent company, Datafree, and he aims to grow Moya users to at least 10 million by the end of this year.
You can't quite call Datafree a startup, as the initial business is about 12 years old and has gone through a number of evolutions, including building tech for mobile feature phones. But the idea for the Moya chat app came to Lentell in 2016.
"From day one we have always been focused on the challenge of mobile Internet connectivity in emerging markets and bringing a cloud-based software solution to help things work faster and cheaper, and give a better experience," he explained.
At its core Moya is a chat app that does not need mobile data to function, something that African mobile users are in dire need of with high data prices often out of reach for many low-income earners.
In Moya, texting is always data-free but calls and sending attachments in messages are not free.
"If you send a message with an attachment, then a pop-up comes up saying 'this is not data-free, it's going to use your data, do you want to continue?' But people are happy with that because we are being upfront with them," he said.
On top of the free chat service, Datafree has built a number of other services for both customers and businesses, including payments, making it a super app inspired by China's incredibly successful WeChat.
Reverse billing revolution
Lentell said that a major game-changer for Datafree was the advent of reverse billing for the mobile industry.
"Mobile network reverse billing, or zero-rated reverse billing, is actually still relatively new in the market – with networks here only offering it for about three-and-a-half years now. For me, it was a light bulb moment – the potential to not only reduce data costs for mobile consumers but make it zero," he explained.
He said that mobile network operators (MNOs) had always been able to zero-rate data. But it was usually just a marketing investment to try and get more users on their networks and was a sunk cost for the networks.
"Then along came technology in that industry to zero-rate and measure data usage and then bill the publisher of an app or website through an IP address. Now you've got a new revenue stream for mobile networks where the provider pays rather than the consumer. It's the same thing as toll-free calling – toll-free data is really what it amounts to," he explained.
"Consumers won't use something if they don't have the data, or they're not willing to spend their money. When you enable the someone else to pay, you've got a new revenue stream."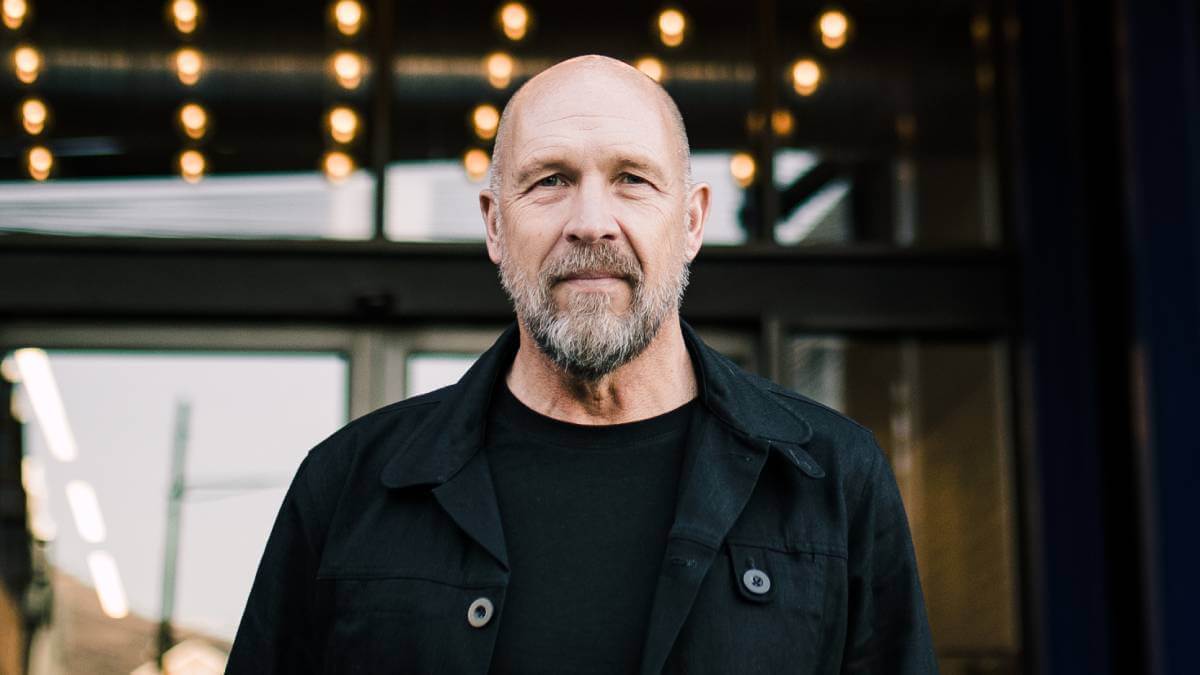 Datafree saw an opportunity to build cloud technology to implement, manage and optimize reverse billing services from networks and enable its messaging platform, Moya, to remain data-free for consumers.
"The core of our business is a business-to-business (B2B) service. We've got reverse billing agreements with all four SA networks that plug into our platform. We can come to you as a company and say, 'if you want to make access to Connecting Africa data free for all mobile consumers in South Africa, we can absolutely do that."
"It's our technology that solves many of the issues that telcos can't. It's also aggregated, meaning it's one implementation, and now it's data-free on all four networks. You don't need separate agreements and separate implementations with each network, we take care of it all," he said.
He said Datafree already has well over 150 enterprise customers in South Africa using the service to make access to their digital services or platforms free to local consumers, even if they have no airtime or data.
"There is no other technology like it in the South African market and I'm pretty sure there's nothing like it globally right now, in terms of the tech we provide," he said.
Disrupt or innovate
Although Moya began as a chat app, its strategy is not to push messaging giant WhatsApp out of the market – a feat that many have tried and failed – but rather to become an all-in-one app that people can't live without.
"WhatsApp has never been disrupted anywhere in the world, by anybody, in any market where they have market dominance. It's never been done," Lentell pointed out.
"Once you're an established player for chat in a market, it's extremely difficult to disrupt and it's not about the product features and functions. So, as we all know, last year there were a couple of WhatsApp outages and suddenly the whole digital media industry is writing about Signal and Telegram and saying its game-over for WhatsApp. Of course, that's not what happened. WhatsApp is still the top platform here in SA and those other apps have very little active engagement in this market. We're the first ones to do it to WhatsApp anywhere."
Lentell said it would be naοve of him to say he wanted a giant like WhatsApp out of the market but rather Moya's goal is to become a mainstream audience platform in South Africa with the same scale as WhatsApp, Facebook or Google's audience reach.
"WhatsApp has around 25 million active monthly users in South Africa. If we get to that sort of scale, then we are just as important as WhatsApp and actually, we have a whole bunch of things that WhatsApp doesn't have from a consumer point of view," he said.
"From a business point of view, we're easier to work with than WhatsApp, we have a messaging API like WhatsApp which is cheaper and easier. But we also have ads, you can put your website in Moya, you've got MoyaPay for transaction capability, there's a whole bunch more things that come with Moya that WhatsApp doesn't have. It's really about trying to build that WeChat model in South Africa, but customised for here and adapted for here, reflecting local market needs like language and culture," he explained.
Distribution dilemma
Lentell said that the difficulty for businesses is not just solving the data cost problem, it's also a distribution problem of getting eyeballs on their websites or apps, finding a way to grow an audience online, even when you've made your website data-free.
"We are all well aware of the massive industry today with digital services coming online and then spending vast amounts of money on marketing in order to build distribution to hopefully generate success. That's expensive and hard to do and has gotten more expensive, with a large amount of the money spent on Google or Facebook platforms to try and acquire the audience. Even if you make your platform data-free, you've got to tell people about it and you've got to promote it," he explained.
"We realize that if our business customers aren't very good growing an audience, then they suffer, and we also suffer because we're inherently tied to their success in terms of usage. So, we wondered, could we bring something to market to solve the distribution challenge as well as the data cost challenge?
"Our realization was that everyone messages in South Africa, you can't live without messaging. When you run out of data. As a consumer, the hardest thing to live without is messaging – it's the killer app of mobile. As much as everyone's happy with WhatsApp, the frustration is you can't use it when you are out of data," he explained.
Africa's WeChat
Moya's strategy was to build an audience platform for mainstream consumers in South Africa, starting with data-free messaging to build adoption, and then add other products on top.
"The benchmark I had in the mind, or the gold standard if you like, was WeChat in China. Because WeChat does all these other things that WhatsApp doesn't. So, we decided to adapt that for Africa, and for South Africa, in particular, and that's Moya. We then introduced other services and content like access to news, sport, weather, Wikipedia and various things that add value to people's lives. It's all in one app, you don't need to download 16 apps to do 16 things, it's all in Moya," Lentell said.
"The golden egg that the WeChat goose laid in China was actually WeChat Pay – its payments platform. So, we always had in mind that we would introduce a payments platform into the mix of Moya once we had built adoption and engagement.
"Now you've got MoyaPay, which is our mobile wallet, fully integrated into SA's banking payment rails for transfer in and out. I can send money to people, I can use it to pay in Shoprite and Checkers and other stores and I can get a prepaid Moya MasterCard linked to my Moya paid account," he said.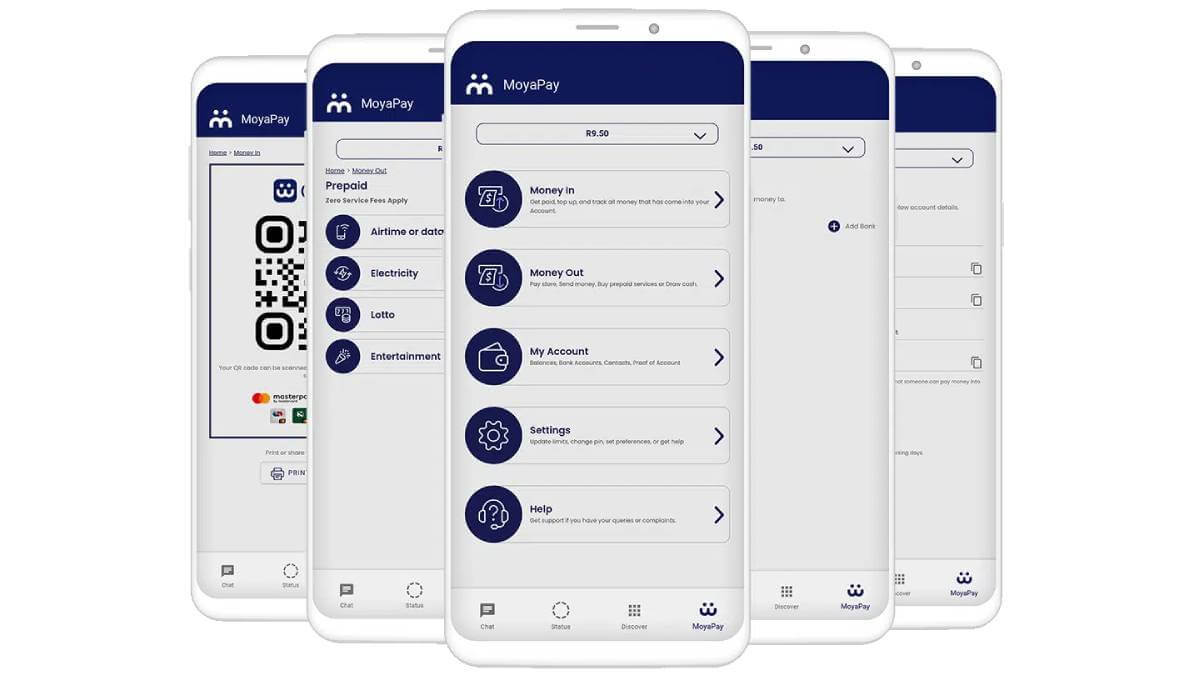 MoyaPay is open to foreign passports holders as well as South African citizens, which is not always the case with local banking offerings.
"They talk about the unbanked across Africa as an opportunity, and certainly that's the case, but in South Africa, people tend to be banked but they are underbanked. The banking infrastructure here is much more advanced than many other African markets and many South Africans have bank accounts. The challenge is that they don't use them very much because it's expensive. The fees the banks charge for transactions and monthly account charges are prohibitive to many people."
He said the difference with MoyaPay is that there is no cost to sign up and no monthly charge.
"Our general rule is we don't charge you to spend your money – your money is your money so if you want to send it around, there's no cost. The charging model is a bit like reverse billing. There's a fee to receive payments above a certain amount per day and there are fees from value-added services (VAS) like buying mobile airtime, etc."
He said the standard vendor or merchant fee in MoyaPay is 1%, not 3% like credit cards.
How super is your super app?
"The first challenge is to actually think about the market need and opportunity and build a product with that in mind – not because you want a new revenue stream as a mobile network to sell financial services. That is really speaking to [the operator's] need, not the consumer's need. First and foremost, it's about what the consumer need is," he said.
He said the strategy is to bring a product to market that meets consumer needs, that is better than cash and is still completely compliant with banking regulations.
"If you can bring something better than cash to the market, you've got a chance but just creating another banking type product and saying 'how cool is that' is not even moving the needle at all and it's not getting adoption. You're just flogging a dead horse and you can market it to kingdom come and it's not changing the equation. Building mobile wallets that need debit or credit cards for payment is not even addressing the problem or the need," he explained.
"Moya will always be data-free on all networks, full stop. There's no compromise," Lentell promised. "We have incredible engagement in Moya and it's precisely because we're not a bank and not an MNO – we're not driving some hidden agenda."
Staying local
Lentell said there is no plan to take Moya to other African markets right now.
"The cost of building that network effect and that audience size is a huge investment and you have to adapt it on a per-market basis. You can't just magically pick these things up and then drop them in another market," he explained.
"The beauty of MoyaPay is it is completely compliant with all the banking regulations in SA and integrated to all the local banking card systems. So, you can't just pop that into Nigeria – you've got to go through all that exercise with the Nigerian banks and payment systems and regulators and that takes time. There is no point doing any of that until you know how much that's going to cost and then you've got to build user adoption to even be relevant. That's a two or three-year project to do that in Nigeria at a significant cost."
Lentell said for now Moya is very happy with the network effect it's building in South Africa and thinks SA is a big enough market and opportunity to make it an interesting and potentially valuable proposition.
"We've put all of these pieces in place in SA, over the last few years, at significant cost and investment. Now in 2022 we have a basic mix in place, with users growing adoption, and it's about adding more and more value into that mix – more services, more products and continuing to identify market needs and meet them," he concluded.
Related posts:
*Top image source: University campus photo created by wirestock - www.freepik.com.
— Paula Gilbert, Editor, Connecting Africa