MTN Nigeria to connect 2,000 rural communities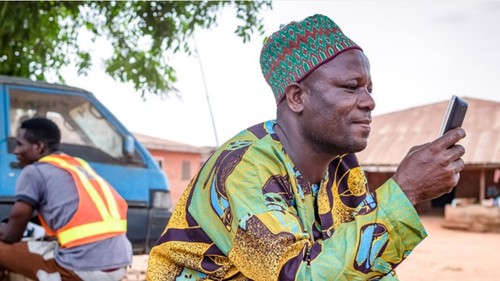 MTN Nigeria plans to connect an additional 2,000 rural communities in the West African nation during 2022. That's according to MTN Nigeria Chairman Ernest Ndukwe, who made the statement during a visit to South Africa as part of a bi-national conference.
Ndukwe said MTN Nigeria was committed to the country's socioeconomic development.
"MTN Nigeria believes that we should not only provide a service to customers, but also deepen connectivity access as well as drive financial inclusion," he said.
Ndukwe also said that MTN had secured 100MHz of 3.5GHz spectrum "to enable Nigeria's move to 5G."
"Nigeria and South Africa are our largest operations, contributing two-thirds of the value of the Group. Supporting the strengthening of economic and business relationships between the two countries is in line with our strategic priority to create shared value," added MTN Group President and CEO Ralph Mupita.
MTN's group results for the year ended December 31, 2021, show that Nigeria brought in 33.1% of overall group revenue and South Africa contributed 26.8%.
Growing business
MTN Nigeria saw massive growth in earnings and profit in 2021, despite the mobile subscriber base dropping 10.6% year-on-year (YoY) due to regulatory restrictions on new SIM sales and activations.
MTN Nigeria's profit-after-tax grew by 45.5% to 298.7 billion naira (US$718.3 million) for the year while service revenue increased by 23.3% YoY to N1.7 trillion ($4 billion).
MTN Group owns 75.6% of MTN Nigeria but is planning to reduce its shareholding to 65% as it moves forward with plans to get more local shareholders on board.
MTN has 68.5 million mobile subscribers in Nigeria and during 2021 MTN invested capex of R14.9 billion ($1 billion) in the country.
The telco also saw massive growth in data revenue, which jumped 55.3% for the year, and fintech revenue, which increased 57%. Overall digital revenue was also up 91.5% YoY.
Related posts:
*Top image source: GSMA State of Mobile Internet Connectivity Report 2020
— Paula Gilbert, Editor, Connecting Africa