Morocco and South Africa have Africa's fastest networks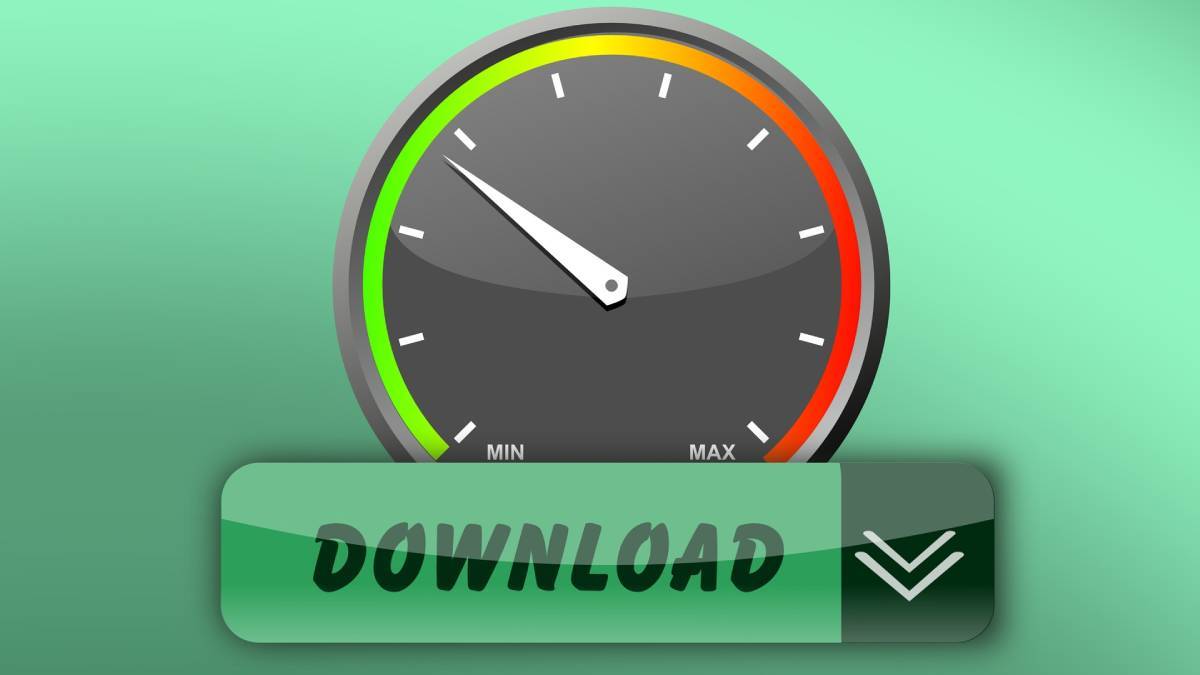 Morocco, South Africa and Tunisia have the fastest mobile download speeds in Africa. That's according to crowdsourcing company SpeedChecker's
Africa's Mobile Network Champions report for 2021
.
Speedchecker ranks countries and mobile operators in two categories: fastest mobile network champion and best mobile coverage champion.
The data was collected between January 2021 and January 2022 from end user devices running Android and iOS systems. SpeedChecker took over 704 million coverage samples and over 3.4 million speed test samples across Africa.
When it comes to speed, Maroc Telecom in Morocco came out tops with an average country download speed of 23.57 Mbit/s. In second place was MTN in South Africa with an average of 19.20 Mbit/s and in third was Tunisian operator Tunisie Telecom at 18.19 Mbit/s.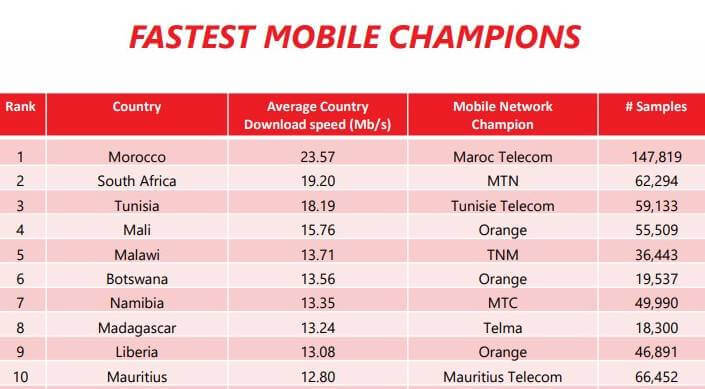 The slowest country in 46th place was the Central African Republic with an average country download speed of just 3.97 Mbit/s, followed by Mauritania at 4.23 Mbit/s and Libya at 4.28 Mbit/s on average.
Orange was the fastest operator in three of the top ten countries – Mali (4th); Botswana (6th) and Liberia (9th) – and was the fastest overall in eight countries out of the 46 measured.
MTN was the fastest in four countries and Airtel was the fastest in three nations.
Islands keep customers covered
When it came to coverage, the island nations of Mauritius, Comoros and Seychelles came out tops. The mobile network champions for coverage in these countries were Mauritius Telecom, Comores Telecom and Airtel in Seychelles.
In fourth place for coverage was Vodafone in Egypt and Vodacom in South Africa rounded out the top five.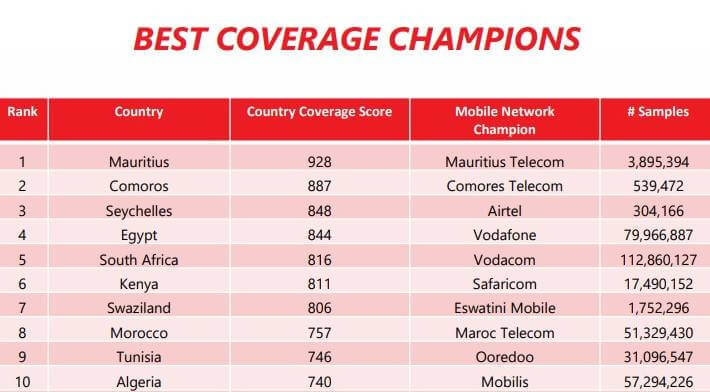 Orange had the best coverage in 11 out of the 54 nations tested and Airtel was the best in ten of its operations, while MTN had the best coverage in five.
Vodacom had the best coverage and also offered the fastest network in Mozambique and Lesotho and Safaricom came out top in both categories in Kenya.
Some countries with smaller populations could not be included in the fastest mobile network category because not enough samples were collected to get to a sufficient accuracy level. That's why there is no average speed listed for South Sudan, Swaziland, Seychelles, Equatorial Guinea, Guinea-Bissau, Eritrea, Sao Tome and Principe and Comoros.
Related posts:
*Top image source: mohamed_hassan on Pixabay.
— Paula Gilbert, Editor, Connecting Africa