South Africa leads the continent in mobile download speeds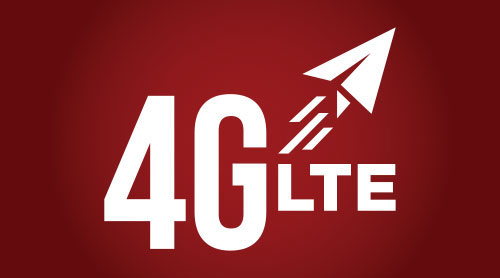 South Africa has the fastest mobile download speeds of ten African countries monitored by mobile analytics company Opensignal.
Opensignal's Africa Download Speed Experience chart, shared with Connecting Africa, clocked South Africa in at a fairly impressive average of 15 Mbit/s, while Tunisia, Morocco and Kenya also managed average speeds exceeding 10 Mbit/s. Egypt and Ivory Coast followed with average speeds of 8.6 Mbit/s and 6.7 Mbit/s respectively. Nigeria, Senegal and Ghana were all sitting around the 5 Mbit/s mark while Algeria was the laggard with an average mobile data download speed of just 3.1 Mbit/s.
South Africa's top speed was still quite a way behind the leading global scores, but the country still just managed to sneak into the top half of the global rankings. Opensignal's recentState of Mobile Network Experience report ranked 87 of the world's mobile nations across key metrics, with the usual suspects -- Canada, Denmark, Netherlands, Norway, Singapore and South Korea -- topping the global rankings. Top-ranked South Korea saw average mobile download speeds of more than 50 Mbit/s, while the global average was 17.6 Mbit/s.
Opensignal found that almost all of the African countries analyzed saw their download speed experience scores increase during the past year, with only Algeria seeing its average speed dip slightly. Between the first three months of 2018 and the same period of 2019, Tunisia saw the biggest increase in terms of Mbit/s, as its score grew by 3.6 Mbit/s to reach an average of 13.4 Mbit/s. Users in Senegal experienced the greatest speed boost by percentage, as the average speed in the country jumped by close to 50%.
In terms of 4G availability, the analysis put Kenya, Morocco and South Africa in the top four, but the country with the best LTE service availability in Africa is Senegal, with a score of 77.2% -- beating even some much more advanced markets in the global rankings. Opensignal says Senegal's relatively advanced 4G mobile network experience was boosted by mobile operator Orange, which has already launched LTE-Advanced (LTE-A) in the country, while Tigo's 4G network rollout is also well underway.
The analysis found that only one African country's 4G availability fell during the past year -- Ghana, where the score fell nearly five percentage points to 61.2%. Meanwhile, users in Senegal saw a big improvement in the 4G availability score, which increased by more than 15 points to reach 77.2%. However, Egypt saw the greatest improvement year-on-year, more than 17 points, to top 65%, while Algeria and Nigeria also saw their scores grow by more than ten points.
South Africa also topped Opensignal's video experience table, being one of just two African nations to achieve a "Good" rating (55-65 out of 100) in this metric. A Good video experience is characterized by video streamed from the Internet to a phone or tablet rendering at both low and high resolutions, but exhibiting some loading time before playback begins and some stalling, especially at higher resolutions.
Tunisia also managed a Good rating, while three African countries -- Egypt, Morocco and Kenya -- scored in the "Fair" range (40-55). However, users in these countries should expect longer loading times and frequent stalling at higher resolutions, but a better video experience at low resolutions.
Half of the African countries analyzed rated as "Poor" for video experience (0-40), characterized by frequent stalling during video playback and long loading times, even at low resolutions.
"Since 4G is still in its infancy in many African markets, a large proportion of the continent's mobile networks are not yet suited to delivering a good mobile video experience," according to Opensignal.
"But nonetheless, mobile coverage -- and particularly data connectivity -- are transforming the lives of billions of people on the continent. The majority of Africans have never experienced fixed-line broadband, meaning mobile is opening up services such as mobile banking and payments, social media and even instant messaging that many of us have taken for granted for decades. And as 4G connectivity improves and 5G comes to the continent, more and more people will see their lives transformed by their mobile network experience."
Opensignal considers itself the independent global standard for understanding the true state of the world's mobile networks based on measurements of real user experience.
The data for the African analysis was gathered between January 1, 2019 and March 30, 2019.
Opensignal has also just concluded an initial analysis of 5G mobile data speeds, measuring downstream speeds in ten countries in North America, Europe and Asia where mobile operators have already launched 5G services. To find out more, see this Light Reading article.
— Paula Gilbert, Editor, Connecting Africa