Half of people without mobile broadband coverage live in sub-Saharan Africa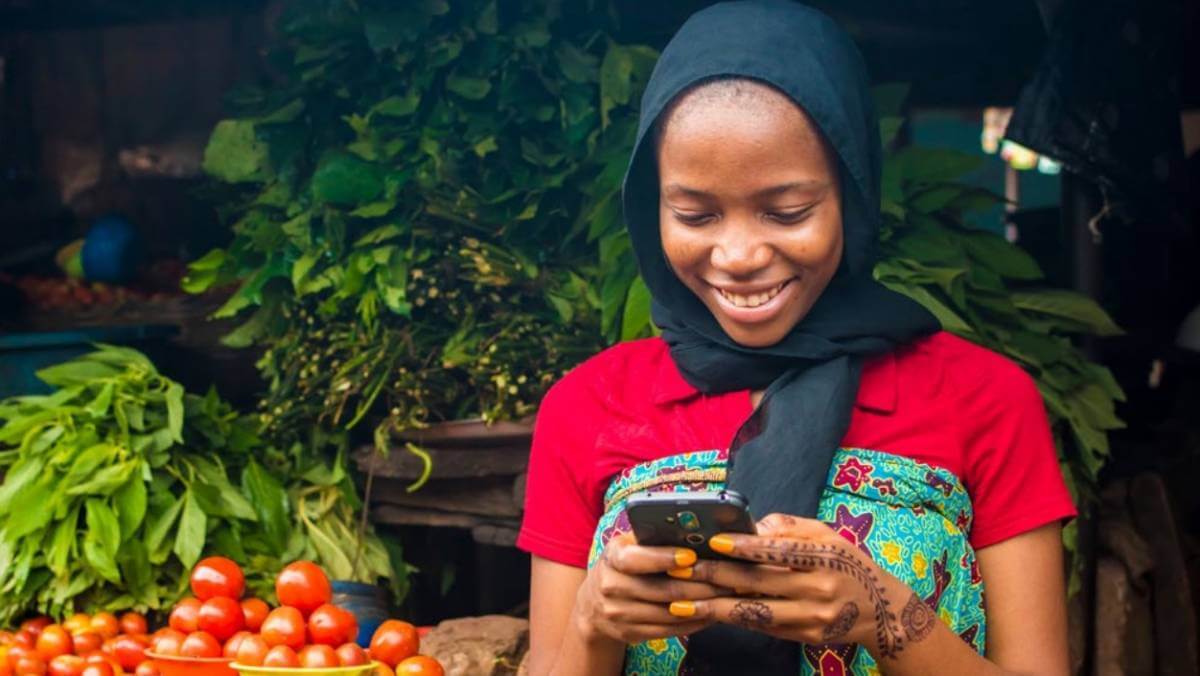 More than half of the world's population is now using the mobile Internet, but sub-Saharan Africa is home to 47% of the world's uncovered population – an estimated 210 million people in 2020.
That's according to the GSMA's State of Mobile Internet Connectivity Report 2021 which was launched at the virtual MWC Africa event this week. The coverage gap – those living in areas without mobile broadband coverage – stands at 450 million people globally, or 6% of the world's population.
The report said global mobile Internet usage translates to just over 4 billion connected people, 225 million more compared to 2019, and up from a third of people globally just six years ago.
In sub-Saharan Africa, over half a billion people who are living in areas with a mobile broadband network are still not using the Internet, despite substantial increases in mobile broadband coverage since 2014.
There are also still significant gender and rural-urban gaps, with women 37% less likely to use mobile Internet than men. Sub-Saharan Africa's rural populations are also 60% less likely to use mobile Internet than those in urban areas.
More than a quarter (28%) of the population of sub-Saharan Africa are now using mobile Internet – more than twice the usage level in 2014. But the region's coverage gap is more than three times the global average and it is still the region with the largest coverage gap, at 19%.
"The COVID-19 pandemic made clear the importance of mobile Internet access to people's lives and livelihoods and has accelerated the digital transformation around the world. Mobile is the primary and often the only way to access the Internet in low- and middle-income countries (LMICs)," said the GSMA's chief regulatory officer John Giusti.
"While more people than ever are now using the mobile Internet, some fundamental barriers stop far too many people from using mobile Internet. To close this usage gap, all of us – government and industry – need to do more," he said.
Globally, the GSMA found that 3.4 billion people still do not use the mobile Internet despite living in areas with mobile broadband coverage. Although the global usage gap is narrowing, it is now seven times larger than the coverage gap.
"In particular, we must address the key barriers to usage of mobile Internet services, most notably literacy and digital skills, as well as affordability. Only through targeted and collaborative action can we bridge the digital divide," Giusti added.
3G threshold and 4G future
Sub-Saharan Africa has continued to increase coverage, with major 3G and 4G rollouts in West and East Africa, including Nigeria, Mali and Tanzania. This has resulted in a 5% reduction in the coverage gap between 2019 and 2020.
In 2020, 3G networks covered 81% of the region and 51% of people had access to a 4G network, yet 5G reached just 0.4% of sub-Saharan Africa's population.
For the Middle East and North Africa (MENA) 5G coverage is higher at 5%; while 4G covers 70% of MENA; and 3G is at 93%.
Given that the coverage gap in sub-Saharan Africa continues to decline and that almost three quarters of the unconnected in the region are covered by mobile broadband, addressing the usage gap is the primary challenge, the GSMA said. Accelerating adoption will increase the economic case for further expanding coverage, which will in turn help reduce the coverage gap.
"It is also important to note that there can be a delay between providing coverage and seeing a significant increase in mobile Internet adoption. In many countries, increases in mobile Internet adoption lag behind mobile Internet coverage. For example, it took six years (2014–2020) to double the volume of the connected population in Sub-Saharan Africa and South Asia, while over the same period coverage expanded at a much faster pace; in Sub-Saharan Africa, the coverage gap reduced from 51% to 19%, while in South Asia it fell from 44% to 5%," the report said.
Breaking barriers
A lack of access to smartphones remains an issue but smartphone adoption is on the rise. Globally, smartphones accounted for 68% of total mobile connections in 2020, compared to 64% in 2019 and 47% in 2016.
Smartphone growth also continued in sub-Saharan Africa, but it is still lagging other regions, with smartphones accounting for less than half of total connections.
Sub-Saharan Africa also has the highest percentage of basic or feature phone connections – accounting for 45% of all connections. In addition, a significant share of smartphones in sub-Saharan Africa support 3G only, whereas in other regions the majority of smartphones are 4G or 5G capable, the GSMA said.
The report found that Internet-enabled handsets and data became less affordable in many LMICs in 2020 due to the economic impact of the COVID-19 pandemic. However, sub-Saharan Africa seemed to buck the trend and handset affordability did improve somewhat in the region in 2020.
Related posts:
*Top image source: GSMA's State of Mobile Internet Connectivity Report 2021.
— Paula Gilbert, Editor, Connecting Africa