Strong mobile growth predicted for sub-Saharan Africa – GSMA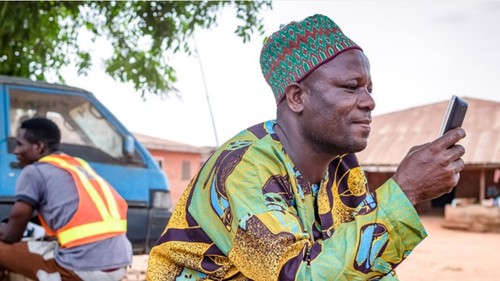 Nearly half a billion people subscribe to mobile services in sub-Saharan Africa, but that is still only a 45% penetration rate for the region.
This according to the newly released 2020 Mobile Economy Sub-Saharan Africa report from the GSMA which found that at the end of 2019, 477 million people in sub-Saharan Africa subscribed to mobile services. But it predicts the region will continue growing at a compound annual growth rate of 4.3% until 2025.
The GSMA believes that the region will hit the half a billion mark in 2021 for unique mobile subscribers, and a 50% subscriber penetration rate by 2025.
When it comes to total connections they are actually much higher with 850 million in 2020 and a prediction of 1 billion SIM connections by 2024.
Sub-Saharan Africa will have more than 130 million new subscribers by 2025, half of which will come from just five markets: Nigeria, Ethiopia, DRC, Tanzania and Kenya.
The mobile usage gap is also a major issue, with 49% of the population in the region remaining unconnected to mobile Internet despite living in areas covered by a mobile broadband network.
However it's predicted that nearly half a billion people will be using mobile Internet in sub-Saharan Africa by 2025, and a third of those will come from Nigeria and Ethiopia.
Over the next five years, the number of smartphone connections in sub-Saharan Africa will almost double to reach 678 million by the end of 2025 – an adoption rate of 65%.
partnership between Safaricom and Google
, allowing low-income consumers to pay for 4G devices in daily instalments.
On Monday Orange also announced it would be bringing a $30 smartphone to its 18 operations in Africa and the Middle East, also through a Google partnership.
Pandemic pressure
Despite the economic uncertainty brought about by the COVID-19 pademic, operators in the region will invest $52 billion in infrastructure rollouts between 2019 and 2025.
"The mobile industry in Sub-Saharan Africa has largely risen to the challenge of keeping individuals and businesses connected during the pandemic, despite changes in data consumption patterns," says the GSMA.
"However, with nearly 800 million people in the region still not connected to the mobile internet, it has never been more urgent to close the digital divide."
The mobile ecosystem also supported almost 3.8 million jobs (directly and indirectly) and made a substantial contribution to the funding of the public sector, with $17 billion raised through taxation.
By 2024, it believes mobile's contribution will reach around $184 billion as countries increasingly benefit from the improvements in productivity and efficiency brought about by the increased take-up of mobile services.
The 4G vs 5G conundrum
While the 5G era has begun in sub-Saharan Africa – with launches in South Africa by Vodacom and MTN – the GSMA believes that by 2025, there will be just under 30 million mobile 5G connections in sub-Saharan Africa, equivalent to only 3% of total mobile connections.
However that's a big jump from 2022, when it believes the region will have only 1 million 5G connections.
"5G trials have been conducted elsewhere in Sub-Saharan Africa, including in Gabon, Kenya, Nigeria and Uganda. However, mass adoption of mobile 5G is not imminent in the region," it says.
"This will involve strategies to make 4G devices more affordable and the provision of relevant digital content to drive demand for enhanced connectivity services."
The GSMA said that in 2020 there will be 100 million 4G connections in the region. By 2023 it predicts 4G will overtake 2G to become second most dominant technology, with 3G still dominating. In 2025 4G will account for 27% of all connections.
— Paula Gilbert, Editor, Connecting Africa