5G lags in sub-Saharan Africa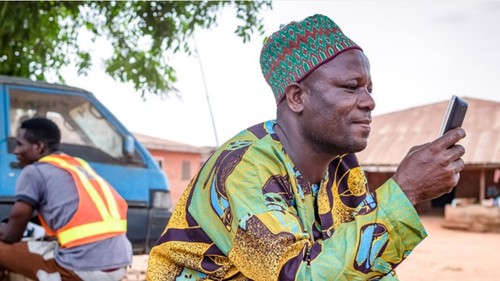 5G technology is expected to tick up in sub-Saharan Africa over the next few years, but 3G will remain the dominant tech on the continent – with a share of over 40% of mobile subscriptions in 2026 – according to the newest
Ericsson Mobility Report
for June 2021.
Although 5G subscriptions were still below 1% of total subs in sub-Saharan Africa at the end of 2020, Ericsson expects "discernible volumes of 5G subscriptions" by 2022, reaching about 7% in 2026.
Ericsson predicts that 4G will grow to be about 28% of sub-Saharan Africa's subscriptions by 2026.
In the Middle East and North Africa (MENA) region, commercial 5G deployments are happening faster and 5G subscriptions exceeded 1 million at the end of 2020. Significant 5G volumes are expected in 2021 and the region is likely to reach around 150 million 5G subscriptions in 2026, representing 18% of total mobile subscriptions.
Globally 5G is expected to be the fastest deployed mobile communication technology in history and is forecast to cover about 60% of the world's population in 2026.
At the end of 2020, 4G accounted for around 15% of subscriptions in sub-Saharan Africa while 3G was still the biggest portion at 43%, followed by 2G at just under 42%.
In comparison, in a region like North America the 2G/3G share of subscriptions is only 7%.
Growth continues
Africa's mobile usage continues to grow in general. In the first quarter of 2021, more than 20% of the global net additions in mobile subscriptions were recorded in Africa, with Nigeria having the third-highest numbers globally of net adds.
Driving factors behind the growth of mobile broadband subscriptions include a young, growing population with increasing digital skills and more affordable smartphones.
For sub-Saharan Africa, mobile broadband subscriptions are also predicted to increase, reaching 76% of mobile subscriptions by 2026.
Data traffic boom
Globally, data traffic saw a 46% increase between the first quarter of 2020 and the first quarter of 2021.
The MENA region is expected to have the second-highest growth rate over the next six years, increasing total mobile data traffic by a factor of almost seven between 2020 and 2026.
Sub-Saharan Africa also has a very high growth rate, but from a relatively small base, with total mobile data traffic predicted to increase from 0.87EB per month in 2020 to 5.9EB in 2026.
The average data per smartphone in MENA is also expected to grow from 6.5GB per month in 2020 to reach 32GB per month in 2026.
Sub-Saharan Africa will also see average traffic per smartphone grow to 9GB per month in 2026, compared to 2.2GB per month in 2020.
Related posts:
*Top image source: GSMA.
— Paula Gilbert, Editor, Connecting Africa