Nigeria sees mobile subs boom – Ericsson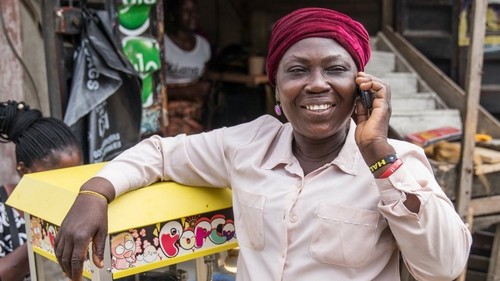 Africa continues to add mobile subscribers despite a slowdown globally caused by the COVID-19 pandemic, with the biggest uptick seen in Nigeria.
According to the Q2 Update of the Ericsson Mobility Report, released this month, Africa added 12 million new mobile subscriptions during the second quarter of 2020, half of which were in Nigeria and 1 million of which were in South Africa.
According to Omdia stats, at the end of March Nigeria had a total of 183.6 million mobile subscribers across four networks.
In comparison, North America only added a total of 1 million subscribers in the quarter, as did Central and Eastern Europe and the Middle East, while South America lost 2 million subscribers.
The year-on-year growth of mobile subscriptions was only about 2%, and the low growth rate was most likely due to the COVID-19 pandemic and associated lockdown restrictions.
China also added 6 million subscriptions during the quarter, but subscriptions declined by 4 million in India, Nepal and Bhutan.
Global mobile subscription penetration was 103% in the quarter, while Africa's penetration rate was 83%. Africa now has a total of over 1 billion mobile subscribers.
When it comes to 5G subscriptions, Ericsson found that 5G-capable devices grew by around 50 million during the quarter to reach around 80 million.
Meanwhile LTE (4G) subscriptions increased by approximately 120 million to reach a total of around 4.5 billion, equaling 57% of all mobile subscriptions.
The report said that about 280 million smartphones were sold in Q2 2020 and that globally 74% of all mobile phone subscriptions are now associated with smartphones.
Traffic ticks up
Global mobile network data traffic grew 53% year-on-year, which Ericsson said was at a more normal level "compared to the extraordinary peak in 2018 and the first part of 2019."
The quarter-on-quarter growth rate was close to 11%, which is slightly lower than in the first quarter when it reached 14%.
"COVID-19 lockdown restrictions continued to impact consumer behavior during Q2 2020, which in turn affected mobile networks by geographically shifting traffic loads," Ericsson said.
It found that daytime loads moved, to a degree, from city centers to suburban residential areas due to more homeworking, and this was most pronounced in areas with limited penetration of fixed residential broadband connections.
"Over the long term, traffic growth is driven by both the rising number of smartphone subscriptions and an increasing average data volume per subscription, fueled primarily by increased viewing of video content," the report said.
— Paula Gilbert, Editor, Connecting Africa